Handmade Specialty Wood French Rolling Pin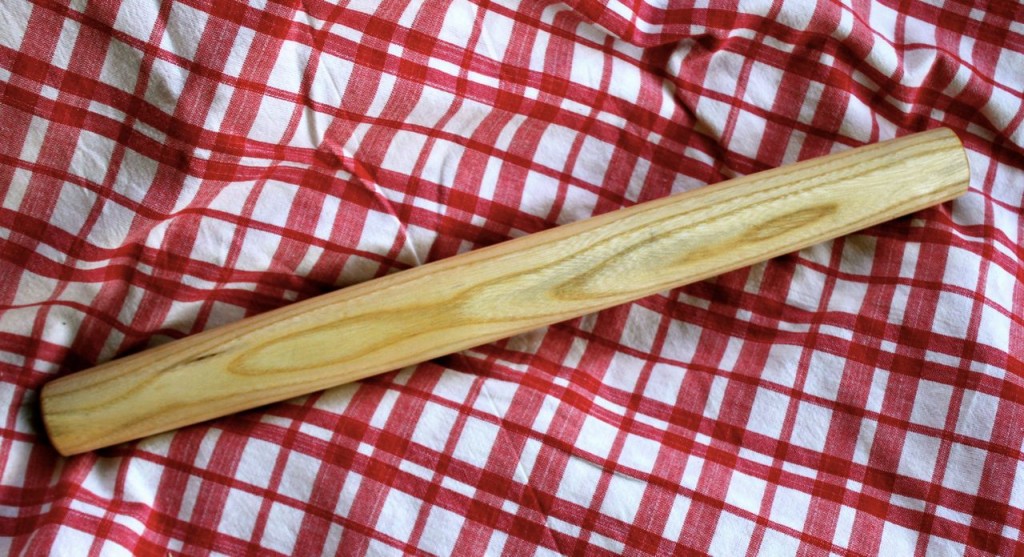 The Nebraska fine craftsman (okay, yeah, it's my dad) who makes the rolling pins for my shop turned a few special ones for me, and I'm having a bit of a conflict of interest here. I'd like to keep them for myself, they are so beautiful. Indeed they are the crème de la crème of French rolling pins! (In daily English that means "dandy as heck.")
Like the other pins that Dad makes, each one is unique and each one is signed by the geezer craftsman, himself. You'll never use a finer rolling pin, folks. And after all, don't you deserve the best tools you can buy in your kitchen?
Wait, wait. I'll answer that. Yes, yes, you do. All the hours you spend in there–you should have tools in your hands that delight you and serve you well, and look beautiful in the process. Here ya go.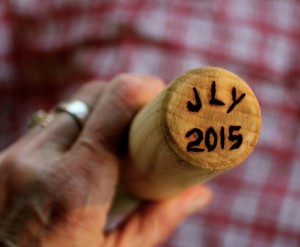 I am resisting the urge to hoard these lovely rolling pins for myself, because I know that you might love one, too. These rolling pins are made the same way that the everyday Maple French Rolling Pins are made, but they are made of curly hackberry, a gorgeous golden specialty wood, and I have a very small supply of them.
Because of the scarcity of this wood, they cost a bit more, but they are worth it. Great for a gift-giving or for your own kitchen!
Stats: the Specialty Wood, Curly Hackberry, Rolling Pin is about 16″ long.
(This is the pin you pull out when the company is over, or when your daught is using your everyday rolling pin, or that you buy to give to somebody special!)
P.S. Dad is turning other specialty woods into pins as I speak, and I'll let you know when they'll be available.
Care instructions: Wash by hand with a mild dish detergent and warm water, rinse, and dry immediately. I asked Dad about the best way to treat these rolling pins. "Make your family one pie a week," he said. "Actually, two pies a week would be even better." If you notice that the surface of the pin seems dry after time, apply a coat of olive oil or vegetable oil liberally, allow to sit overnight, and then rub with a soft towel. It'll be ready for use again in the morning. Please do not put into the dishwasher, microwave, or soak in water.
Save
Save