Vintage Soda Pop Bottle with Spout: limited supplies!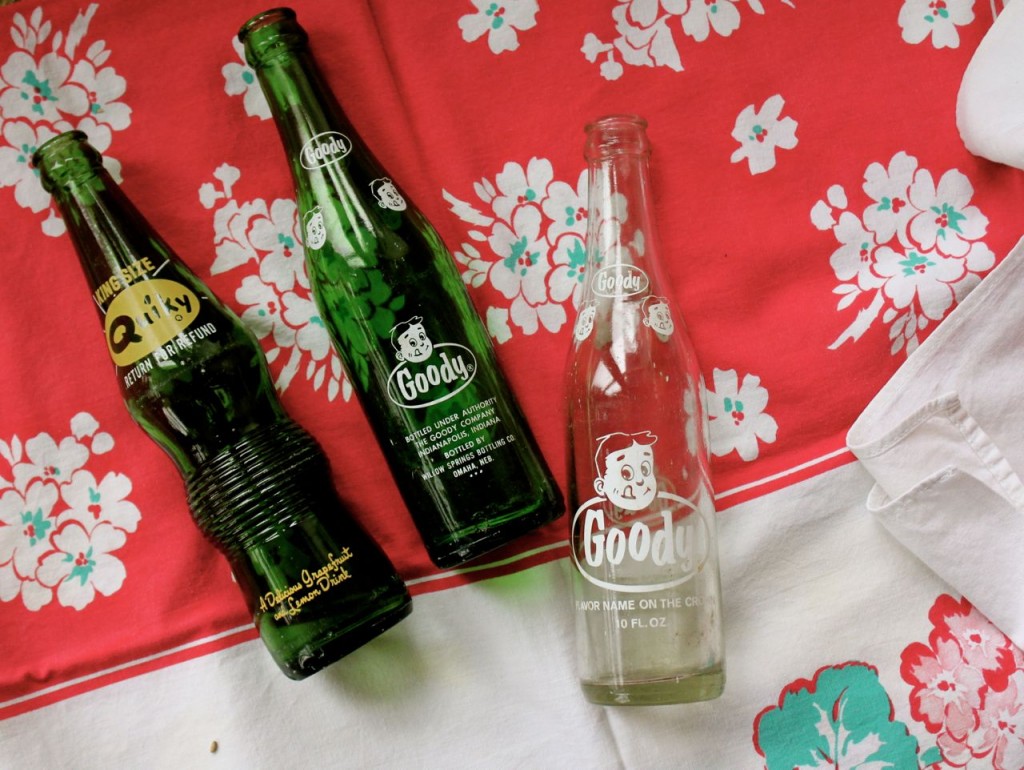 These vintage soda pop bottles–which I've fitted spouts to–are so much fun and have so many uses! I keep two in constant service in my kitchen: one by my kitchen sink to class-up my dishwashing liquid, and one by the stove for olive oil. I have two different colors–the one I use for soap is clear, and the olive oil one is green–so I never mix them up. 😉
That could be dreadful.
These lovely old soda bottles are chunky-heavy and feel so good in your hand, and have cute vintage designs on them, to boot! They provide a bit of delight every time you reach for one. They make me happy, and with any luck, they'll do the same thing for you, too! As a matter of fact, I started out using a wine bottle with a spout for my dishwashing liquid, but when I obtained a bunch of these pop bottles, I switched to them because they are lightweight and a much handier size (for my hands) than the wine bottles.
I've got to admit, blushingly, that I feel all clever-vintage-savvy-shabby-chic every single time I reach for one of these cute bottles. I love saving something this sweet from the landfill, too, don't you?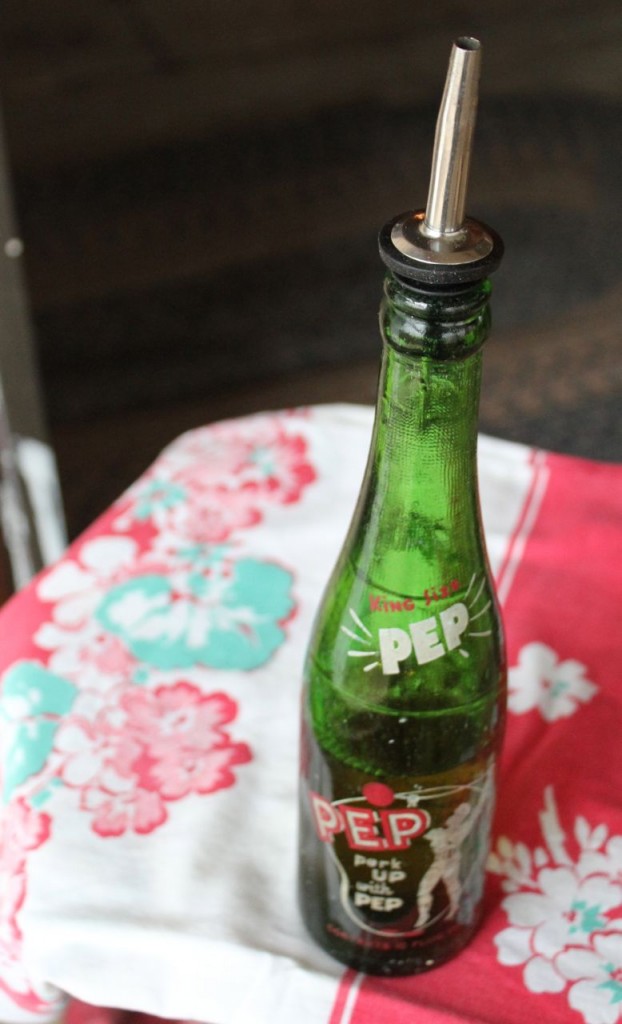 I would guess that you could come up with your own use for such a winsome old bottle, eh? 🙂
Every bottle is unique, and I have lots of different styles. Each bottle comes with a spout that has been individually fitted to the particular bottle, and is ready to fill.
Quantities are limited, of course! They don't make bottles like these any longer. Évidemment.
Care instructions: use a small bottle brush to scrub out the bottle and dry upside down, when necessary.
Save
Save