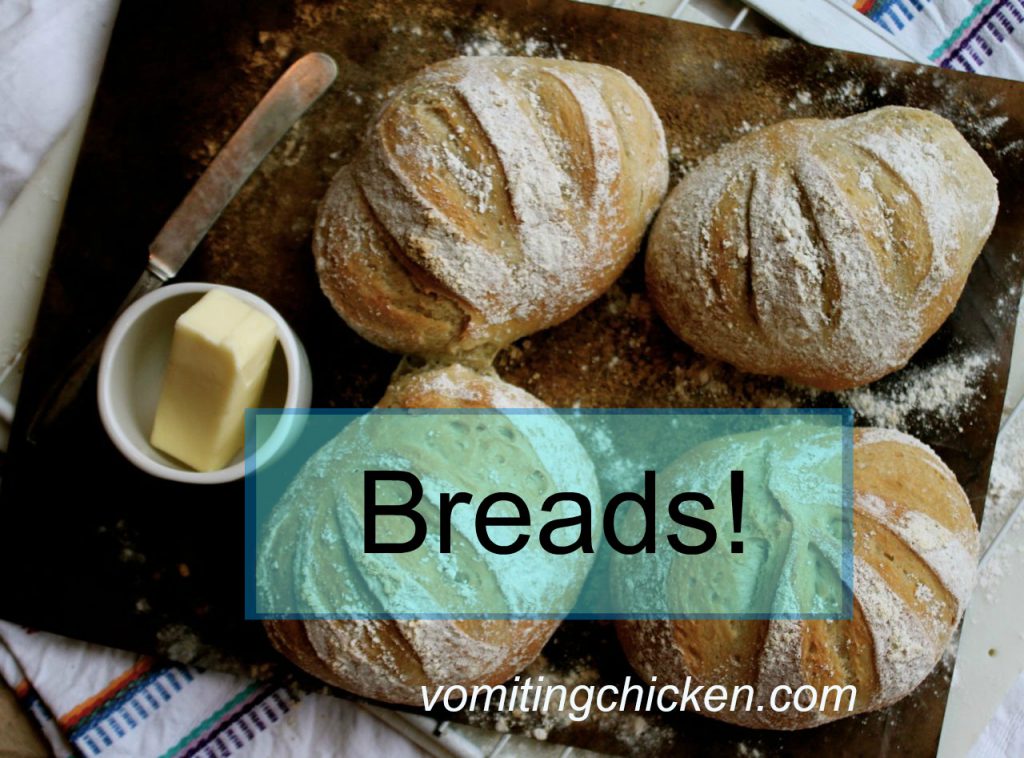 I love, love, love to make bread. Yes, I'm a busy woman. Yet I'm also a fiercely determined busy woman. That means, in this case, that I haven't let my garden-variety brand of busyness keep me from learning how to do something as basic, as crucial, to our home's warmth and contentment as make bread. I've managed to fit bread-making into my daily routine, by using and developing strategies whereby I can make bread in just a few minutes. (That's the fiercely determined part.)
I have oodles of favorite recipes that I love to make when it's raining outside and I'm going to be puttering around the house for several hours. And on days where I'm a bit more rushed, I have recipes that I can make in mere minutes–minutes!–too, honest. Here I share with you some of each–the more time-consuming recipes, and the refreshing make-in-a-few-minutes recipes.
It's my belief that anybody–anybody!–can learn to make piping hot bread, and believe me, it's worth your efforts to do so. Most cities do have plenty of excellent bakeries, but in rural areas–like ours–if we didn't learn to make our own bread, we'll never have the pleasure of eating hot-out-of-the-oven homemade bread. And that, my gentle readers, is a pleasure that one must have, often. Life is hard, right? Homemade bread evens out the hard days. And research has found that the very smell of homemade bread can make us happy. Truth.
Enough said.
Check out my bread recipes below. This section will include bread recipes that include yeast, and therefore need some sort of rising period. The quick breads (which don't require a rising session, and use baking powder or soda or a combination of the two for rising purposes) will have their own special section. And pop back often, because I'll be adding more!
Happy, happy, happy baking!
[riview id=543 num=2000 orderby=title order=asc size=175x175 showtitle=always lightbox=0]
Save
Save
Save
Save
Save
Save
Save
Save
Save