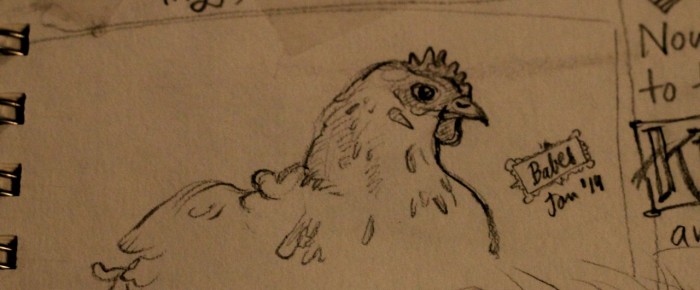 In a manner of speaking, er, or in a manner of sketching. Did you do any sketching this week? I find that if I have my sketchbook handy, with a very sharp pencil, and a couple of interesting items in front of me to sketch, I just can't resist sitting down to draw for a few minutes every day. 🙂
Here are a few sketches from this week: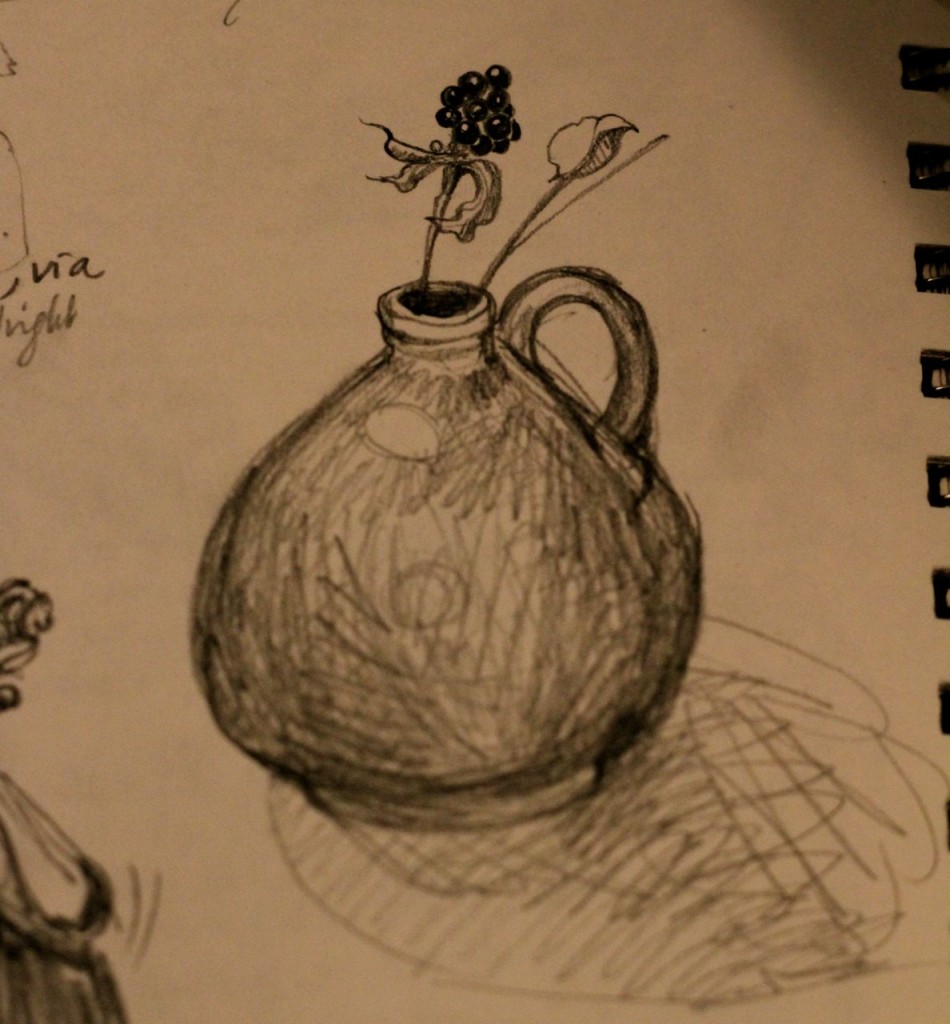 The blackberry lily seed cluster gives you a hint as to how it got its name . . . (little Mack really likes this drawing, he said to mention that).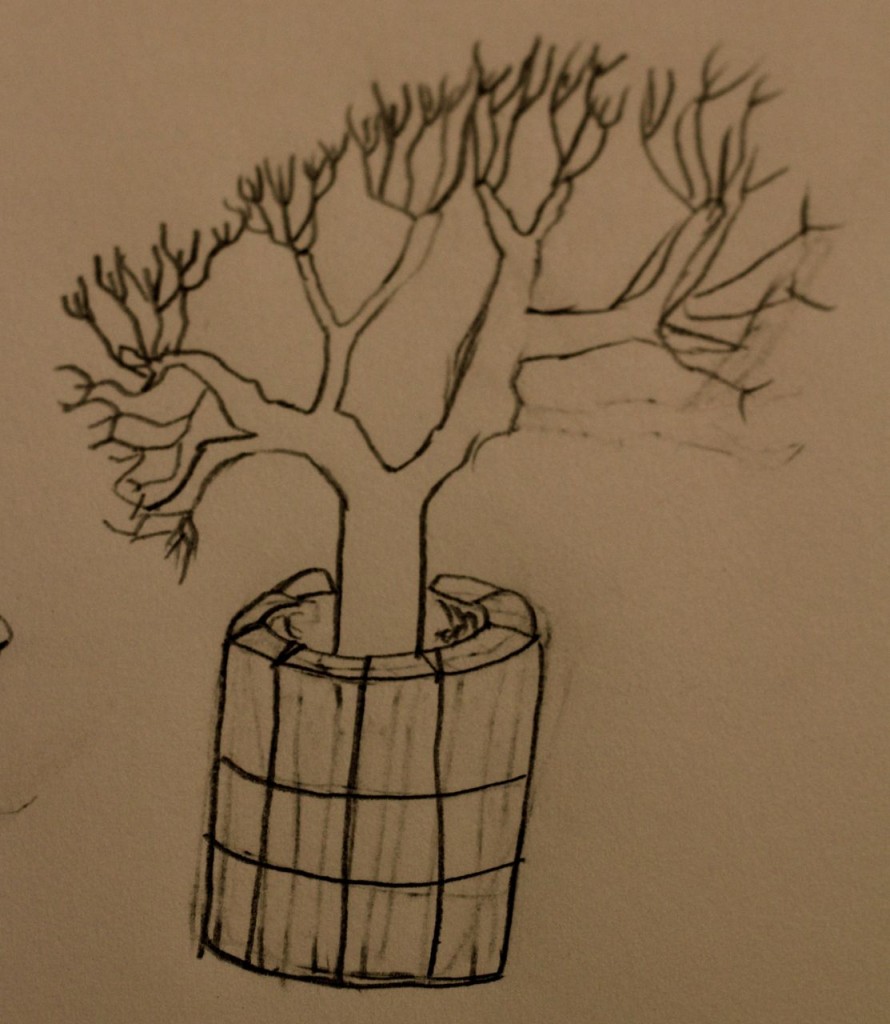 Speaking of little Mack . . . here is the drawing that he labored over today during school. It's hard–mainly the bucket that the tree is in is hard. He does not sit quietly and do his drawing, oh no. This fiery little man will rake his hand through his hair, gnash his teeth, grunt and scream and scowl, until he gets it just right. He is full of passion and is easily discouraged. He reminds me a lot of his big brother Andrew, who was never happy with what he produced. He ought to be happy now, as he's a graphic designer and an artist in every sense of the word.
Mack and I were out running errands later in the day, and I saw a tree that was shaped just like this one. "Look–there's the tree you were drawing today!" I said. He looked and laughed. I think we'll take our sketchbooks back there today and draw that tree from life. It's always best to draw from life, you know, when possible.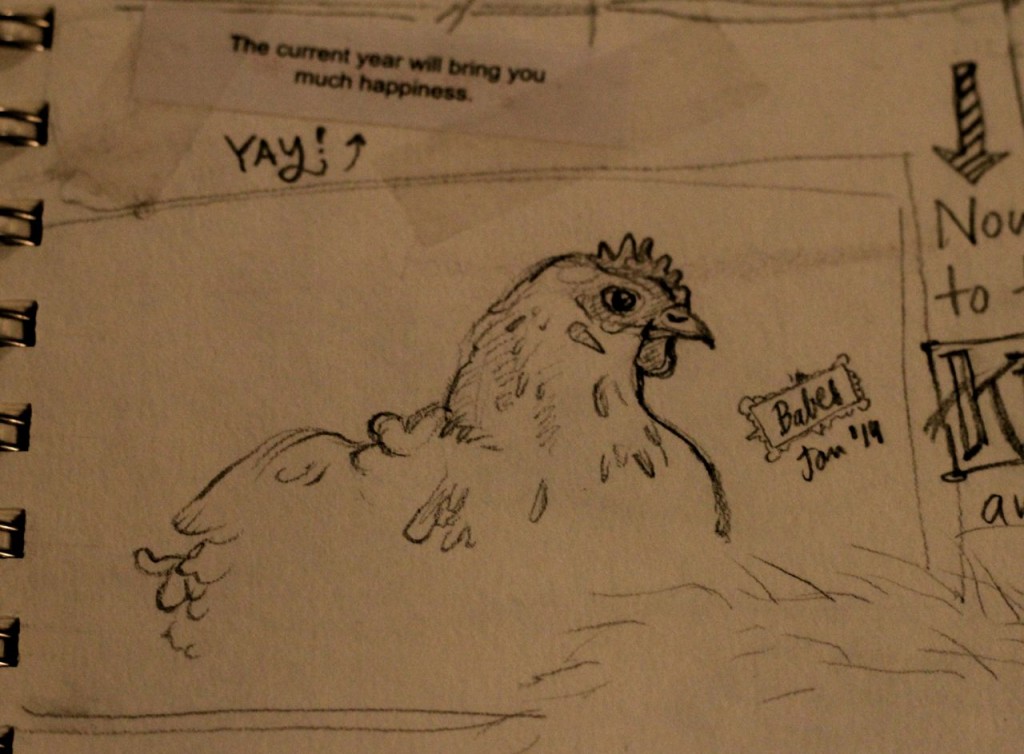 A memory sketch that I did of Babes, our favorite little bantam chicken. She is blue and gray and absolutely splendid, in every way.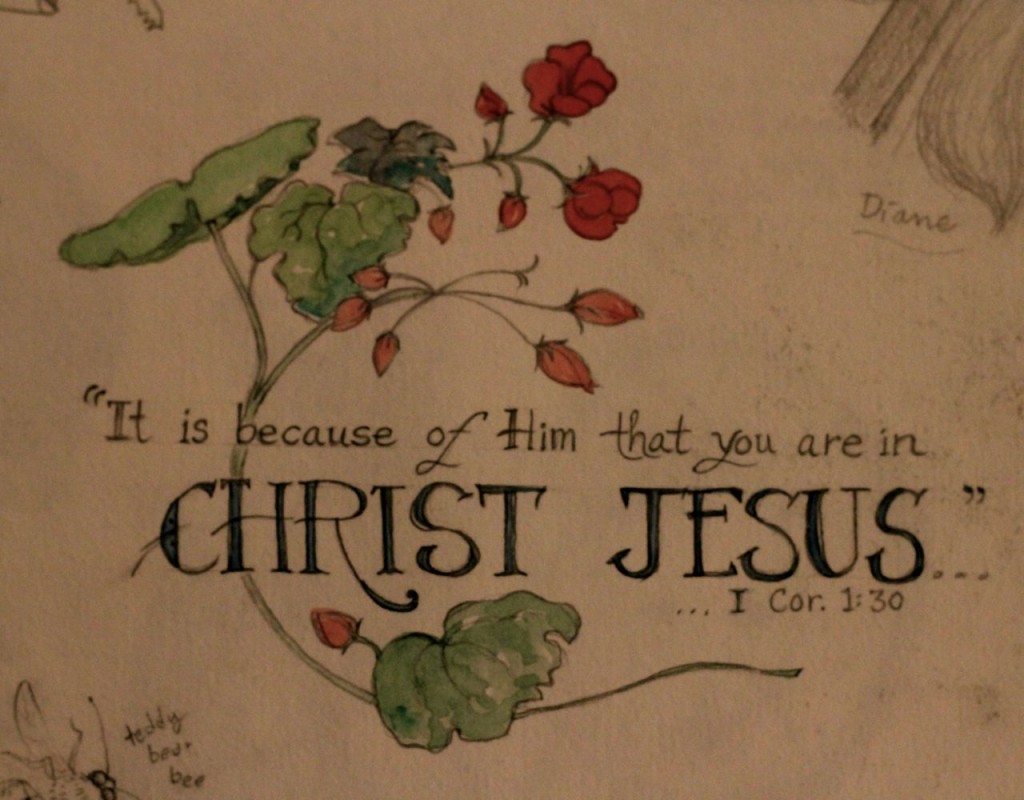 This is a design I made for a ladies' retreat last year.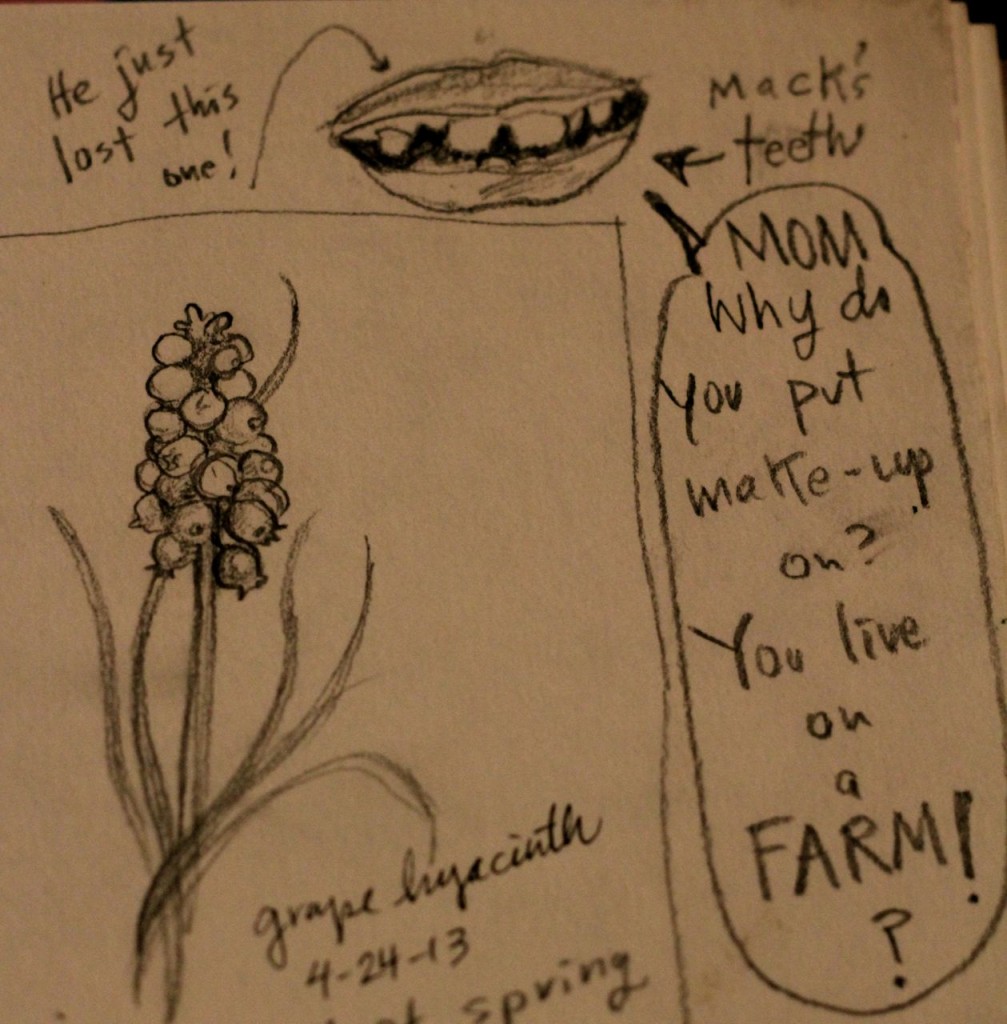 Little Mack is quite quotable. And apparently not impressed by makeup.
The winter days are stark now, with very little color. I do a lot more sketching during the winter, bringing in items from outside that catch my eye. I also brought in a couple armloads of pretty dried weeds and branches and rose hips and made some dried arrangements to spruce up our house for the holidays. I'm pretty sure that that's all the decorating (besides decorating the Christmas tree in the living room, that is) I'll do this year. I took pictures, to prove that I did make something special for a decorative purpose only (I'm not very good at this). I'll post them tomorrow, in fact, probably!
Happy sketching, Gentle Readers. My adoradaughts have been suggesting that I make this Sketchbook Thursday a weekly Blog Hop. What do you think? Would anybody like to share their drawings with me?
Thanks always for reading! *hugs*