Dress rehearsal sneak peek: "Virtue Always Triumphs!"
We've had three long days and now we get a bit of a breather before we put on our show this weekend. This is how it went: on Sunday, we hauled all our set (well, except for the crucial, important bits that we left at home by mistake) up to the high school auditorium and set it all up. There were also pieces that we built from scratch, there on site. We had plenty of help, with a drama parent or two and a few drama kids coming to join in.
Then we ran dress rehearsals on Monday and Tuesday afternoons and evenings. Monday's rehearsal is always the hardest: the kids are moving from cramped rehearsal spaces to the big shiny stage, which seems rather scary and vast, with all those empty-for-now seats in front of them. Those seats will be filled this weekend, which is more than a little intimidating. I always expect the kids' voices and gestures and everything else to be small, too, that first night. I know the second night will be much different. 🙂
We were short-handed on the tech crew, and half of us were sick on Monday night, so moving set pieces around went very slowly, too. It took a good night's sleep and a chart scribbled on a big piece of cardboard to make things more hopeful on Tuesday. Oh, and two more backstage helpers.
More help and a very large, easy-to-read chart: such simple fixes, yet it made all the difference backstage. That, and a quick tech rehearsal on Tuesday afternoon.
Tuesday's rehearsal went a hundred times better, all the way around. The kids were more comfortable on the big stage. They unfolded their timid wings a bit and gave us all lots to smile about. I helped with the stage crew, moving furniture and tweaking set and manning the curtain, and when I could, I slipped to the back of the auditorium to take photos. I'll share just a few, so I don't spoil the surprise for those who might come to the show this weekend.
We have a bunch of loose ends to tie up for the next day or two (I've got two more flats to paint, alas; we've got to find that cotton rope that we bought and have never–not once!–managed to get to a rehearsal; I've got a couple more tricky set issues that we've got to puzzle out; and Amalia and I have to write a program, and fast!) but I can honestly say that I can't wait for opening night.
At last. We're nearly there. Almost time for magic for happen. No matter how great the kids are performing at rehearsals, I know from experience that when the audience is added, that's when the magic happens. Can't wait.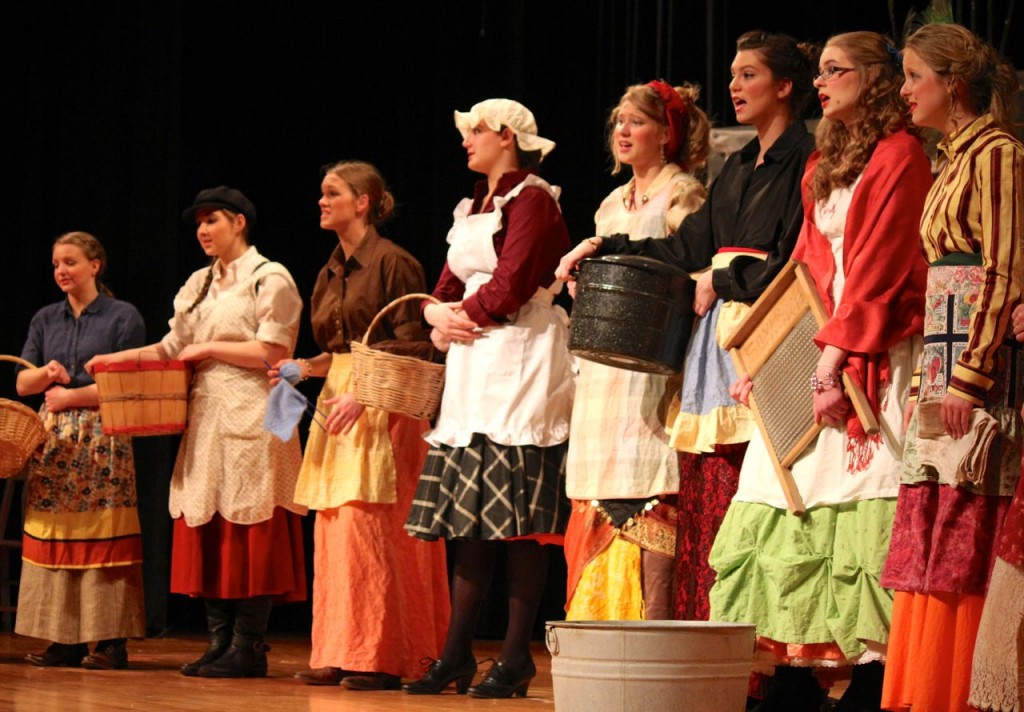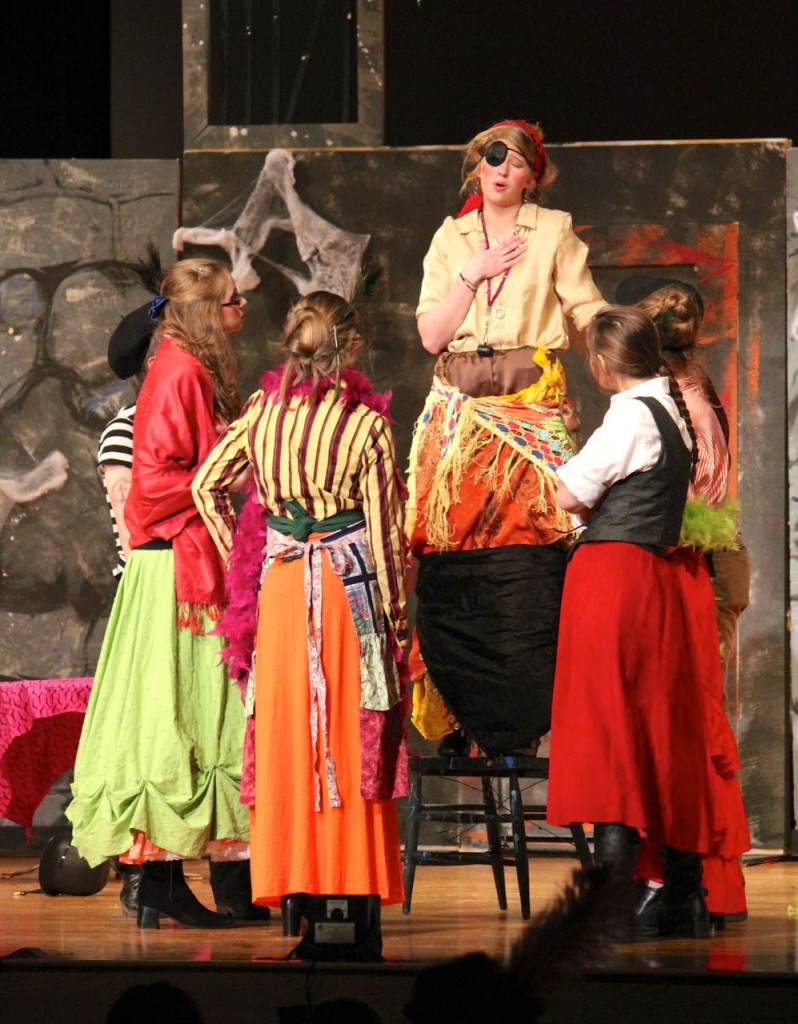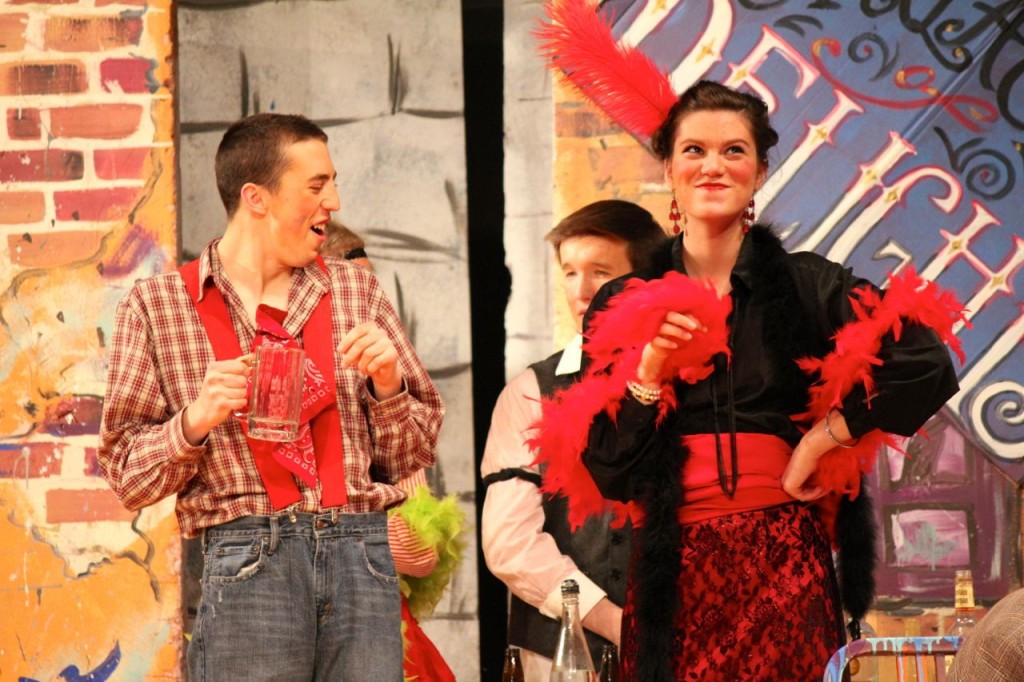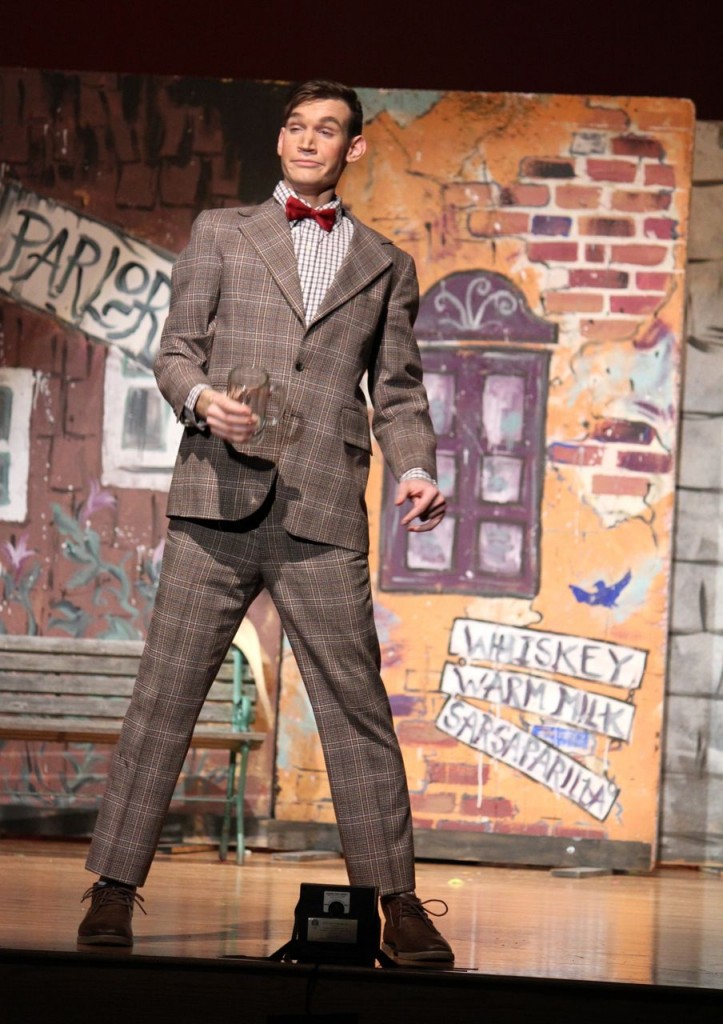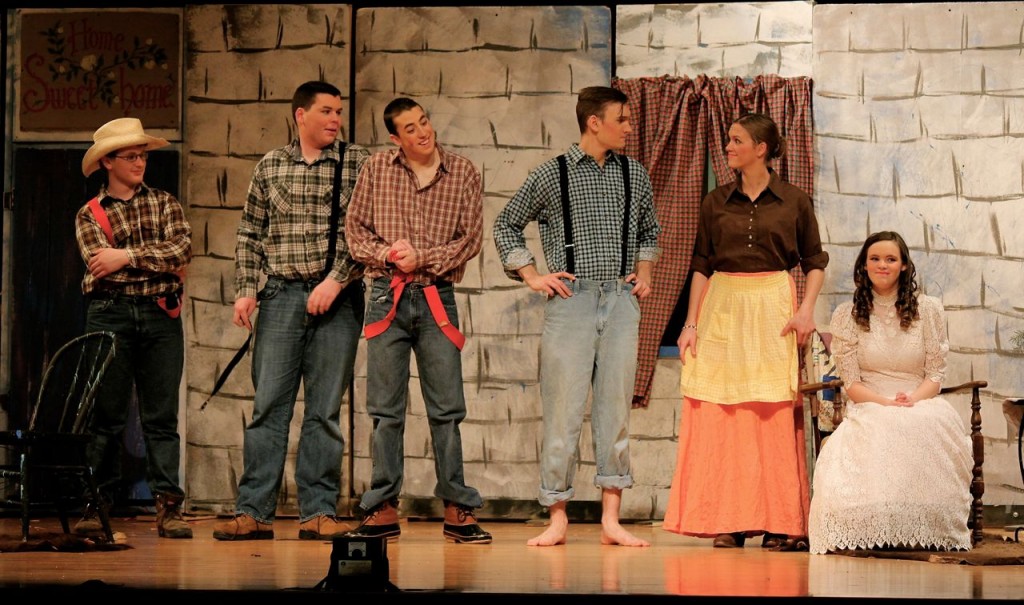 Gentle Reader. I've got to do my farm wife chores, and then I've got to don my paint clothes one more time, and get busy. Thank you for checking in. Have a blessed day!
*hugs*