Embracing Whimsy: Miniature Plastic Deer Kits and a Giveaway!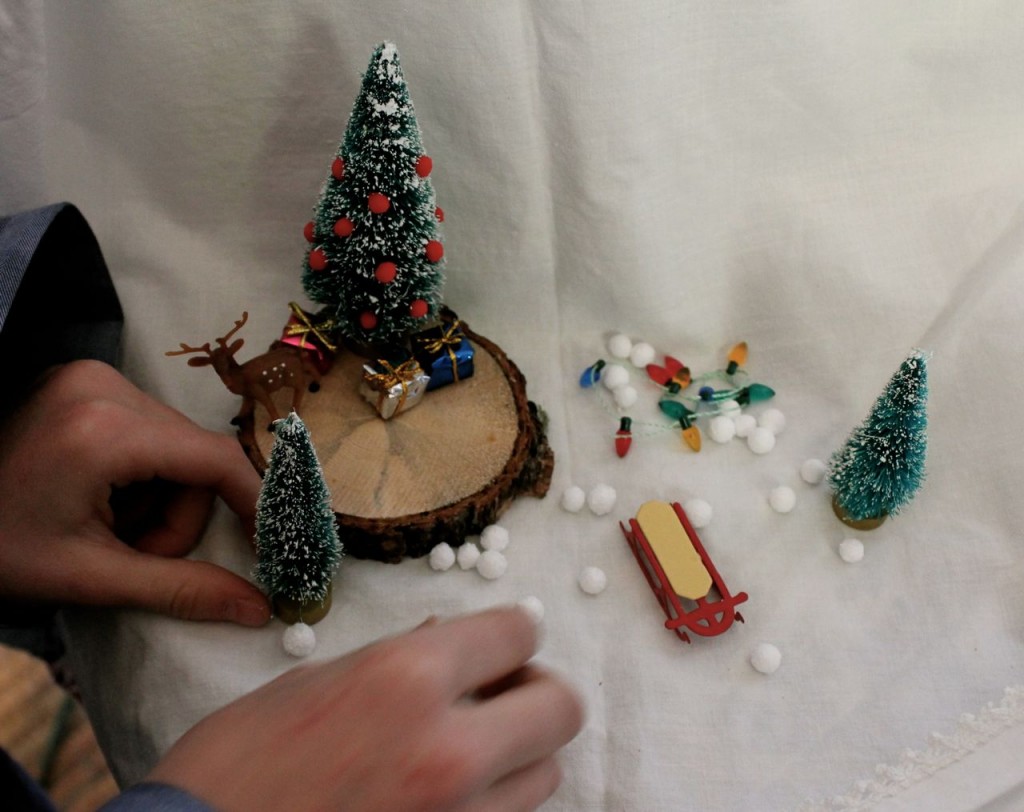 Being a highly influential blogger (cough) with my primary claim to fame being the quizzicallydisgusting enigmatical blog title of vomitingchicken.com, quite a few marketing offers come my way (believe it or don't!). Honestly, nearly every day I receive offers of free content, infographics, limited-time-offers, extensions of same limited-time-offers (rolling eyes), urgent pleas to sign on the dotted line for representation with this network or that one, which is, of course, superior to all others (yawn). My goodness, a few daily views impress many folks. Most days it's just clutter and noise in my email box, and I go through it quickly and delete most of it (sorry, guys, I'm picky. Sue me.)
It has to be pretty special for me to want to share it with my Gentle Readers, after all. I'm picky for you guys, you know. I know you all see lots and lots of stuff online already. LOTS of it is a waste of your precious time. *pshaw*
Occasionally, however, I receive something really sweet, something that I honestly do want to share with my readers. That happened the day I received this little kit in the mail. The Miniature Plastic Deer Company just launched their business last month, and has just a few things in their shop: whimsical kits featuring (you guessed it!) miniature plastic deer.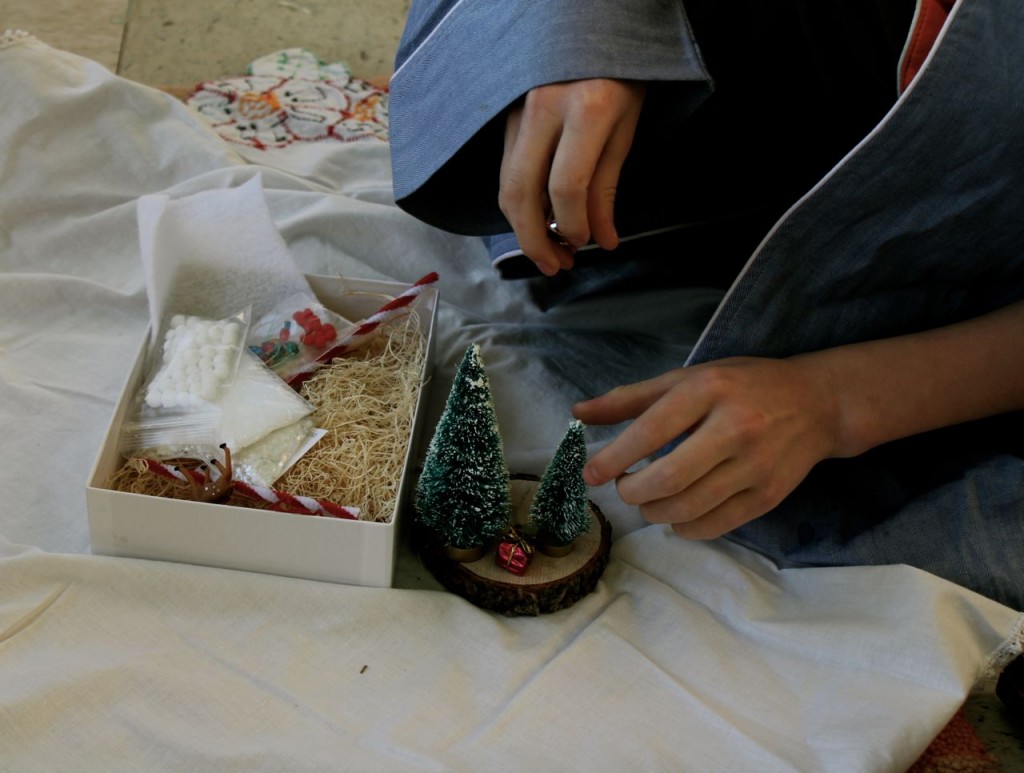 Goldberry, our new kitten, is also quite fascinated with the Miniature Plastic Deer kit.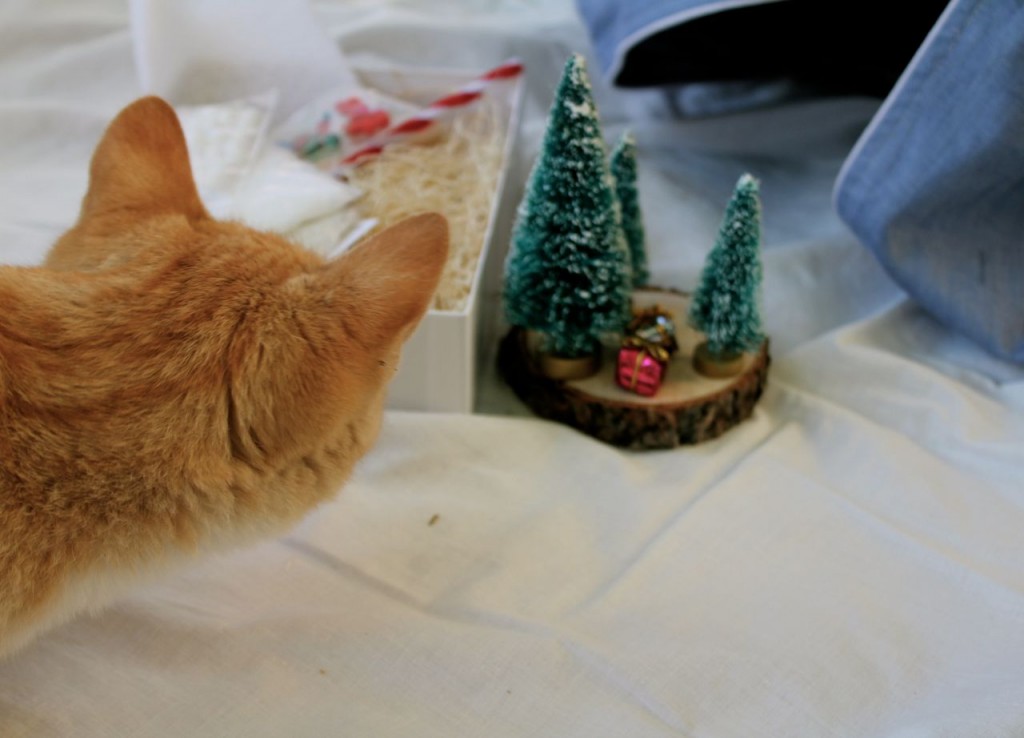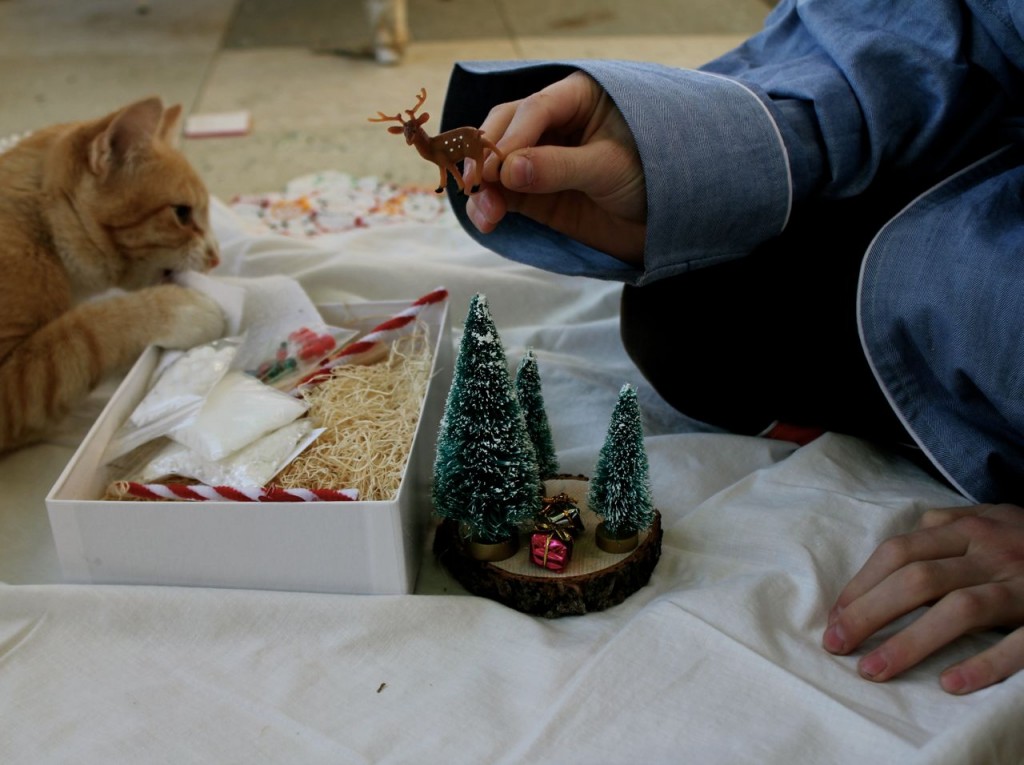 The day I received one of these kits in the mail, I opened it and barely got to glance at it before little Mack had whisked it away. He unpacked it, laughing at the cute details ("the little deer has got a name, Mom!") and immediately setting it up ("Look at the mini snow balls, Mom, sweet!) in one little scene after another.
I was sold. This little kit is so simple and sweet, and yet is ripe with possibility for creative play. What could be better than that?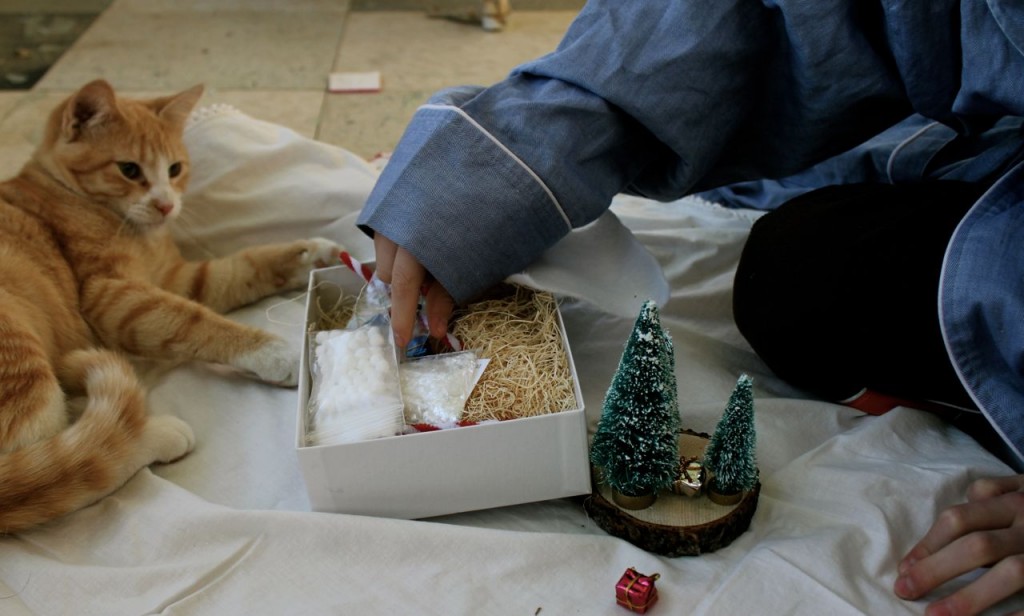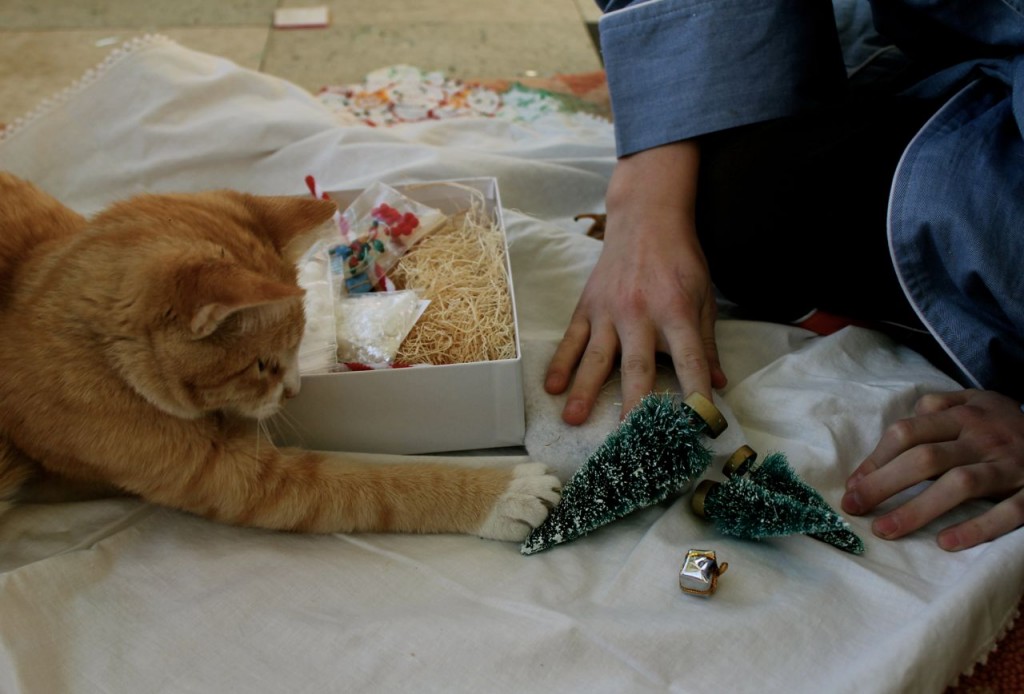 I am a big fan of hands-on activities for everybody, as you know, especially for little kids (and kittens!). And though I do spend more time in front of the computer screen than I'd like (ironic, no?), I embrace activities for little Mack and Amalia that get them away from the temptation of the screen. It's a pull, with more than one laptop in our home, two phones, a desk top computer, and so forth always hooked up to that fantastical but addicting portal to the internet.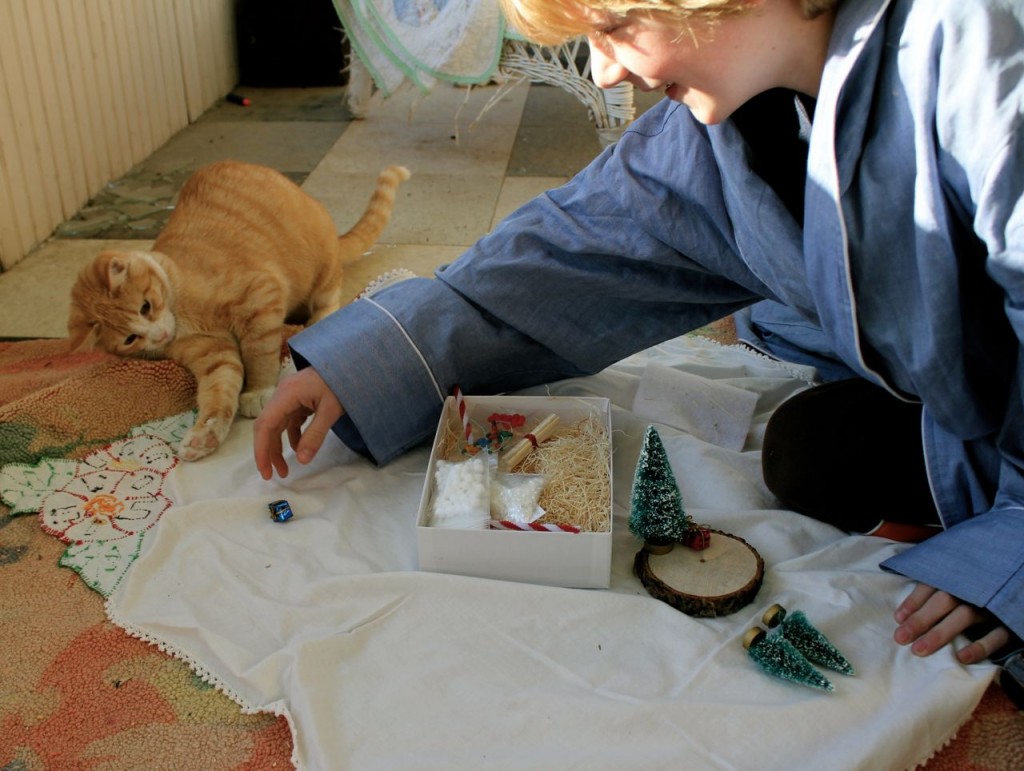 So while I watched little Mack play with this little kit for a lot longer than I thought was possible, (even when the friendly kitty Goldberry dived in and made it challenging) I felt gratitude for the Miniature Plastic Deer folks, and decided to do my part in sharing their new shop, and their sweet kits with you.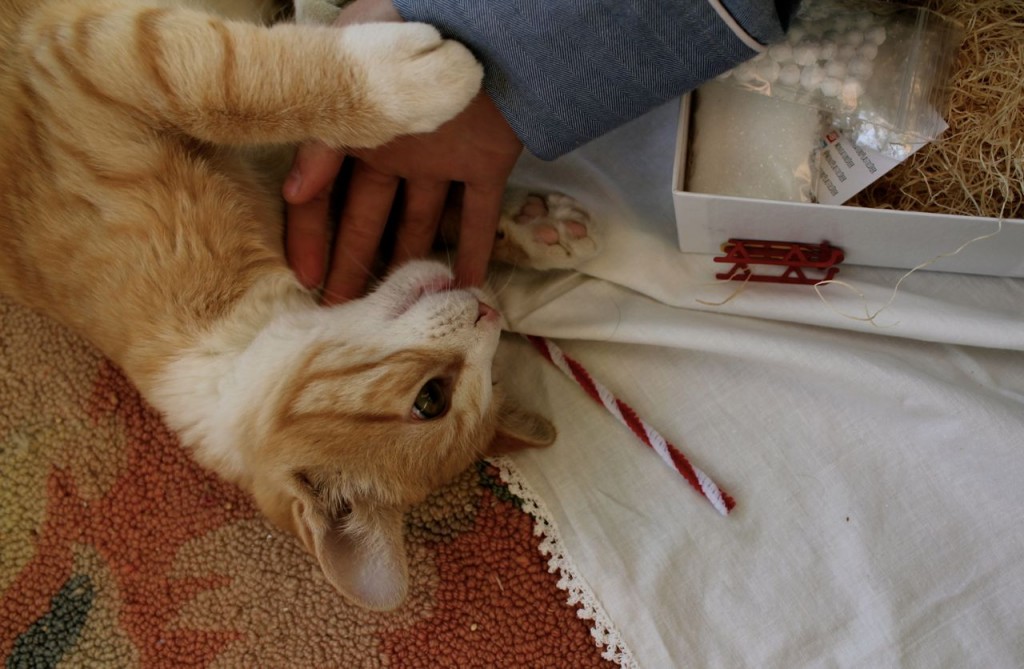 Are you thinking about Christmas yet? I am. Thinking about it, that is, not doing anything yet (alas). But I can't wait. I dearly love Christmas, and the earlier I can start on planning, creating, making and preparing, the better!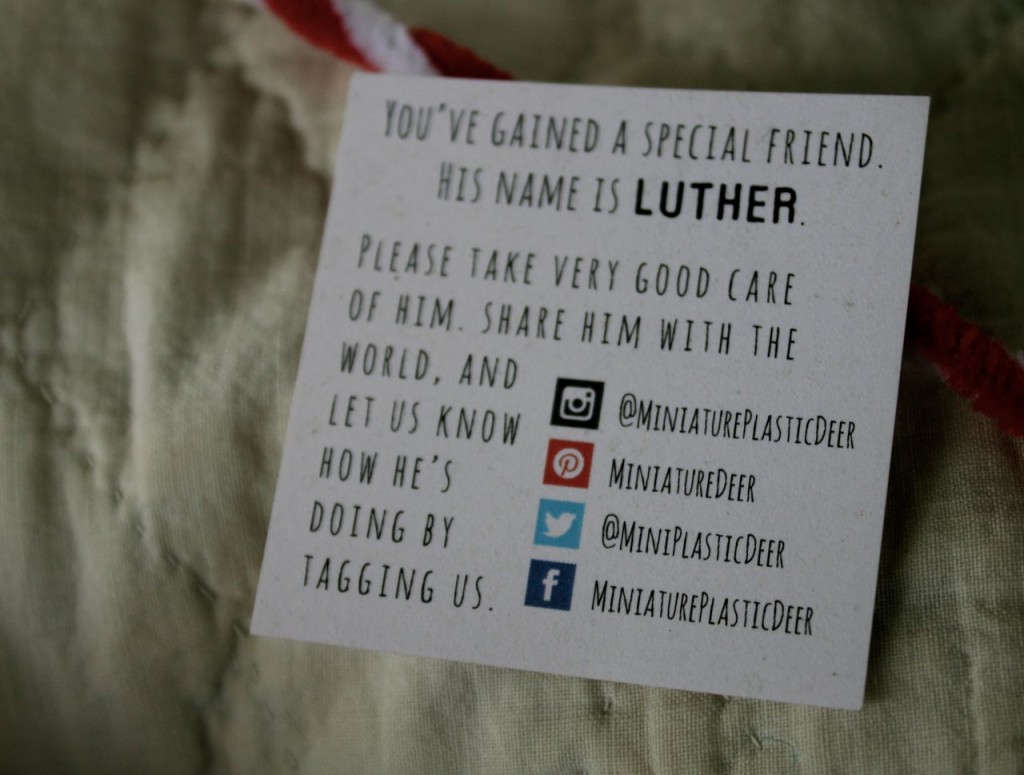 To this end of helping one of you prepare for Christmas a bit early, I'm doing a giveaway of one of these Miniature Plastic Deer kits. It will only run for two weeks, so don't put off entering, okay? Do it right now, it only takes a few seconds. Or maybe you just want to order a few kits for stocking stuffers? When you start getting busy with Christmas, you'll appreciate having this bit of whimsy in your life, trust me on this. It would also make a great gift, though you may like it so much that you won't want to give it away.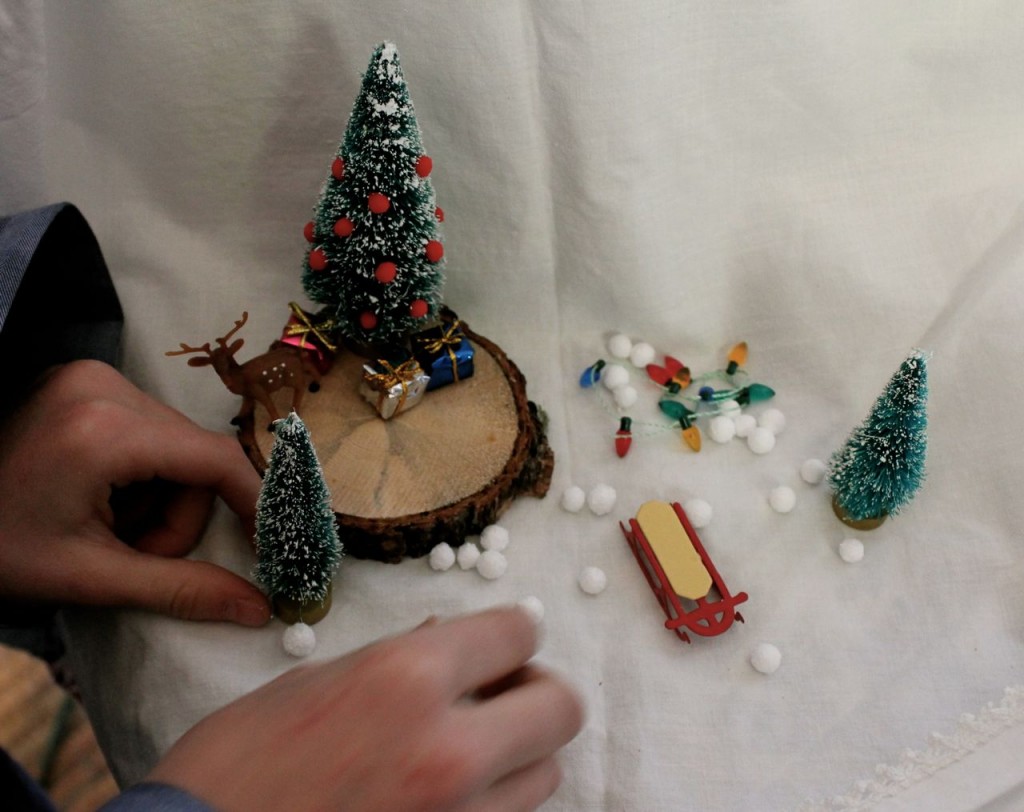 🙂
Thanks for stopping in, Gentle Reader. I hope you have a lovely weekend!
*hugs*