On homeschooling a teenager: i.e. cultivating blessed land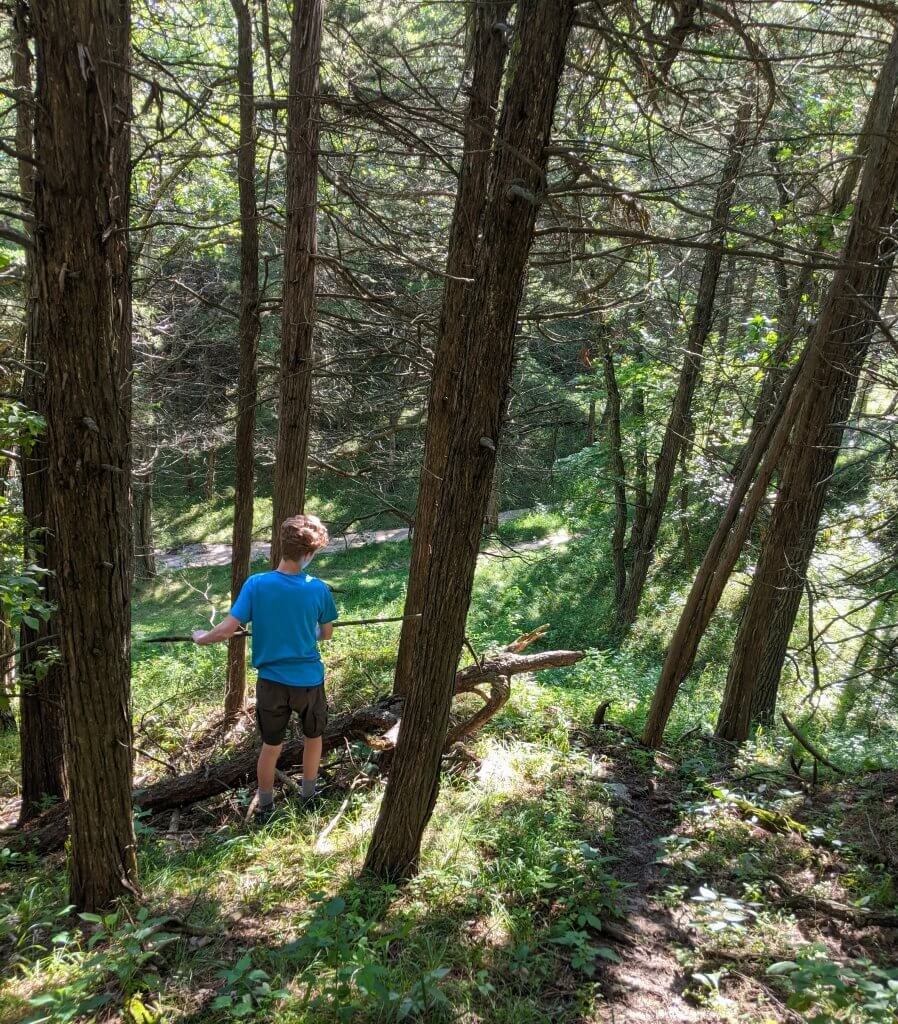 Teaching a teenager at home
 . . . is not for sissies.
In a recent blog post, I shared oodles of tips on how to succeed at homeschooling in general. Confession: I felt sheepish about sharing anecdotal information gleaned from over 30 years of homeschooling, because . . .  the rules of the game keep changing on me, as my kids grow up and move away, one by one.
Every year I seem to meet a new puzzlement. Or several.
How can I best help others when I'm not sure what I'm doing myself?
To wit.
Our youngest son, Malachi, is an 8th grader this year and I've been struggling with how to best teach him at home ever since his sister moved away to college three years ago and left him in the unenviable position of last baby bird in the nest. Mack is smart, sassy, stubborn, and hilarious. Teaching this smart alecky last-born at home is so different from teaching a passel of kids ranging from pre-school to college prep. I'm actually more comfortable with the chaotic scenario of teaching several, than this focus on just one teenager.
Somehow this seems harder, as he doesn't have other kids to bounce off of, to get ideas from. (It's so helpful also, when there are older siblings with great habits for him to learn from.) (A chicken analogy comes to mind, but I will spare you, and you're welcome.)
I've got my machete in hand, though, and am slashing my way through this jungle of indecision. One thing I have realized: the catchword for homeschooling a teenager is priorities.
My priority for Mack comes from this passage in Hebrews, and I pray this over him every day, before he's even out of bed:
"Land that drinks in the rain often falling on it and that produces a crop useful to those for whom it is farmed receives the blessing of God. But land that produces thorns and thistles is worth less and is in danger of being cursed. In the end it will be burned." –Heb. 6:7,8
(Of course you'll get a farming analogy from me!) The top priority for me in schooling Mack through his high school years is that he will be the blessed land that produces a useful crop, not the land that is cursed and burned. It's the big picture that I am aiming for.
This is serious work, shepherding this land–his soul–and it takes devotion and focus. (—>Also, this would embarrass him mightily if he knew I was sharing this with you . . . if he only knew how much I didn't share!)
I think we've figured out what works for this year's school curriculum. Maybe. I hope so. Next year? We could be doing something entirely different. But I'm going to share what is working for us in this blog post, for what it's worth. I have a feeling I'm not the only mama struggling with figuring this out.
A bit of bragging, first
*skip this, if you like*  <——–please note!

I've been teaching my kiddos at home for over thirty years. I started back when it was not an easy choice, and my loved ones and the curious neighbors regarded me as some sort of a well-meaning but rebellious freak, and waited for me to wave the white flag and send the kids to school like everybody else in town. But I didn't. I gritted my teeth and just kept at it, and I've raised and taught five kiddos through high school, so far, from home.
From our home school (named, enigmatically, "Excelsior! Academy"*), I've graduated: a university professor/permaculture farmer/daddy, a graphic designer/game developer/homeschooling papa, a mama/VA/online teacher/podcast developer, a website coder/developer/daddy and sourdough bread master, and a writer/photographer who is still a college student. They are all hard workers, bright, creative, healthy, and are contributing to their families and society in positive ways. I'm super proud of them all. They are amazing children.
I am not claiming at this juncture that I'm an amazing teacher.
The sad truth is, I'm not.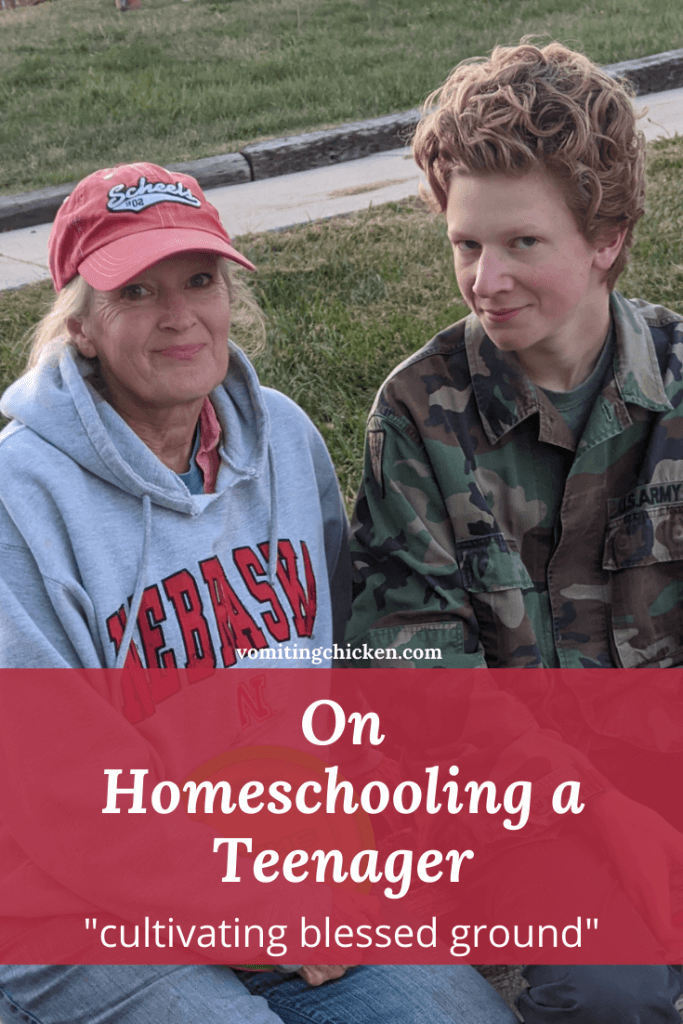 Ancient History, Prehistoric Art 101, and Ironic Conclusions
Strange snapshot from my past: I'm standing in front of the college registration table, and Mr. Robinson, the head of the Art Department at Harding University, looks up at me with his serious hazel eyes. His pencil is poised, ready to note my class schedule (this is b.c.: before computers) "Now, Amy, do you want a teaching degree?"
I blanche. I take a couple of steps backwards. I laugh, just a little, before admitting "NO. I don't want to be a teacher. I want to make art."
He grins at my expression of horror. "Okay, then, you want to pursue the fine arts degree, not the education degree, correct?" YES. Yes, yes, and yes. No teaching for this girl!

So, uh-huh . . . the fact that I've spent more hours teaching children than probably any other activity in my life–besides sleeping, possibly?–this is an irony that is NOT lost on me, gentle reader. But oh well. Life is full of ironies, is it not? I try not to think too deeply about it. (I also purposefully chose to work at my Dad's drugstore and mow lawns for spending money, as a kid, and stoutly refused to babysit. I just didn't like taking care of small children very much. Today I think this is hilarious.)
The thing is, I am crazy about my kids and have always enjoyed spending time with them, so somehow these two factors have overruled my antipathy towards being a teacher. (And babysitting somebody else's kids is nothing like mothering your own. So there.)

We had very little extra spending money when I was homeschooling the older kids, so I mainly relied on library books and used book sales for materials. I prayed and God met my needs, every time. I floundered about, but He knew what He was doing in leading me. Of course.
Furthermore: I learned more from my kids than they learned from me.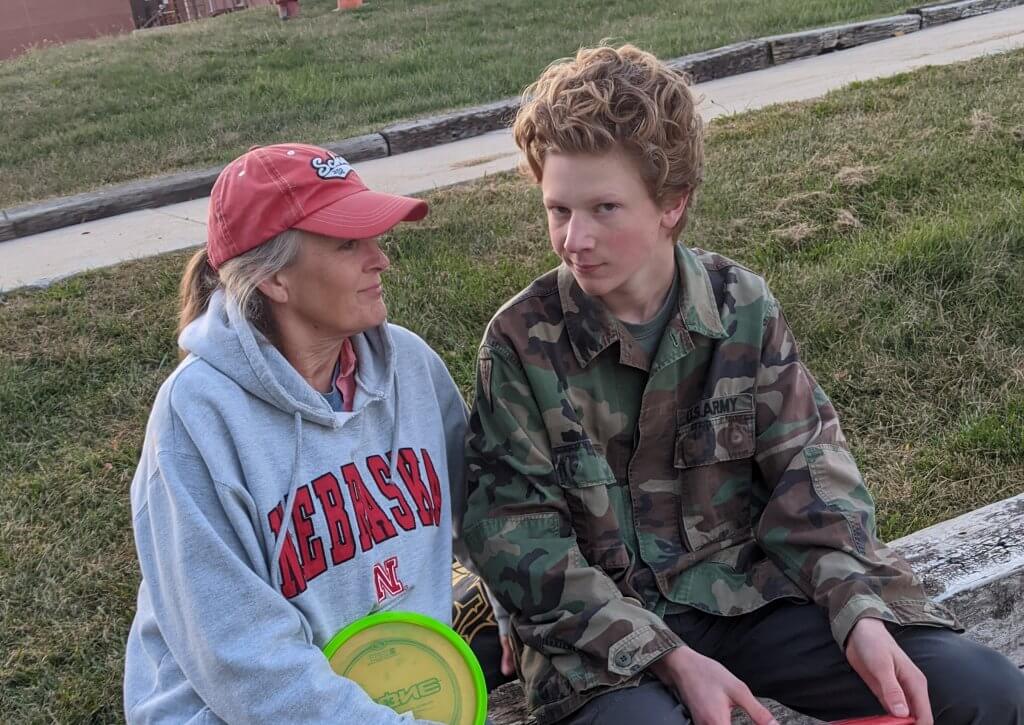 Future Shock
Imagine my surprise when I woke up one day to discover that I only had one kid left at home. Shocking and amazing. Where did all the time go?
This one kid was as smart and creative as all his siblings, and at least as stubborn as the most stubborn ones. He wasn't a people pleaser (obviously) like his big sister Bethie, and he made me laugh every day. He could also finagle his way into and out of nearly anything.
There were challenges. But I found my way through them. He threw loud, angry fits when I tried to teach him the piano, so I hired a piano teacher, whom he looooved and would do anything for. This, of course, didn't seem fair but I tried not to take it personally.
When we butted heads over math lessons, I chose to enroll him this year in two classes in a homeschool cooperative for middle-school and high-school students. He is not happy about this, not happy at all. I'm still hoping it will be for the best, and the skills that he is learning–orderliness, self-discipline, punctual lesson completion, test-taking, how to keep and maintain files and records–all things that I am not so good at–will be helpful in shaping him to be more disciplined and hard-working. I dearly want him to be the blessed land that produces wildly, happily! and is not held back by a lack of focus or structure.
Still. He bears watching, gentle reader. This is the kid who purchased a Taylor Swift song on his mama's brand new cell phone when he was 4. (I didn't even know you could buy songs on phones. I still wouldn't be able to tell you how he did it.) The kid who, when he was 7, turned off all the water in the house on April Fool's Day, to fool his family when they got up to make morning coffee and take showers. Yikes. That caused a bit of panic.
All that to say: we've landed on a home school program this year that seems to be working quite well, despite the challenges above. So far. We'll see. Hopefully it'll continue. Here 'tis:
The Subjects this year
Bible: We start every day in Bible study and prayer, and my goal for both of us is to memorize two verses per week. (I do many subjects with him, and this is one of them.) I bought each of us one of these, to make keeping track of those verses an easy thing to do, and to make it easy to review them every day. We are also following a basic curriculum that teaches Bible history, and are reading these books together.
History: I've followed Sunlight Curriculum's history programs with my kids for years. Decades, actually! History is taught through biographies, real books, and literature. This year we are slogging our way through the 20th Century History, which is interesting and sobering, but not quite as sobering as last year's course, which we put together ourselves to learn everything we could about World War II.
Literature: We are following the book list from the Sonlight program mentioned above, so we are reading what has been referred to as "an embarrassment of riches" of literature from the twentieth century. We'll be reading a couple dozen books together, and I'm most excited about reading Kon-Tiki again, also The Great Gatsby, Robert Frost's poetry, The Metamorphosis, Murder on the Orient Express, and The Old Man and the Sea. Riches, indeed!

Math and Science: As mentioned, Mack is taking these courses at a home school coop, and he is learning Algebra and is studying the General Science course from Apologia Science. Mack loves these texts, written by a Christian scientist, and he has read this particular one more than once.
Languages: Duolingo is a handy little app that Mack has on his (new) 'phone, and he is learning French with it. And we are studying Latin together, using this course.
Art and Music:
Mack is teaching himself the banjo through this man's Youtube videos. I grew up taking piano lessons from a teacher, and I would prefer for him to take lessons live, but we'll see how this works. He has put together a small band with friends, and that is a powerful motivator to practice!
I have tortured all my children with art lessons, and this year he and I are working through this book together. So far I love it. Natural journaling means that we will never, ever run out of inspiration!
Social Studies and Current Events
We pick videos to watch during breakfast or lunch, to catch up on the events of the day. There is always lots to choose from.
Creative Writing and Grammar
I personally am the freak who loves grammar, and it makes my heart sing to diagram sentences on the whiteboard. So teaching grammar is a joy to me. To Mack, not so much. But we are working our way through the book above for the second time (i.e. the first time through didn't go so well).
My heart also sang when Mack asked if he could order a pile of books to research topics for the novel that he plans to write during NaNoWriMo (National Novel Writing Month). As with many other subjects, I prefer to let my students engage in writing something meaningful to them–for example, outlining for, taking notes, writing rough drafts, etc., with the goal of writing a novel in a month is much more engaging to Mack than a boring list of writing assignments such as book reports, current event papers, etc. That said, after he's finished with his novel, we'll return to the boring assignments. Of course he needs to learn how to write all sorts of things well. But if he becomes a famous, well-paid novelist, I don't think it'll matter that he never learned how to write a research paper. But he will.
That's about it for this year. Mack and I also spend a LOT of time in conversation. I think it's vital to keep the communication channels open, so we chat about everything. Every. Thing. and more.
Finally
I treasure these years of homeschooling my last kid through high school. I wouldn't trade it for anything.
And this post just skims the surface of what we do here at home. There's so much learning that goes on every day that is not in books, but is part of our daily lives. We follow Mack's interests in nature and science and do a lot of fishing, boating, nature walks and disk-golf playing. He helps me haul mulch, weed, make compost, and butcher chickens. We draw in experts (like Grandpa and Grandma) to teach him things that we don't know how to do. Bryan teaches him how to use hand tools, and how to build things, and I show him how to clean the bathroom and make pie crust. All our efforts are directed toward the day when he leaves home. What do we want him to know? What skills do we want him to leave our home with?
What about you? Are you homeschooling a teenager, or a passel of littles? Are you shepherding your children through public or private school classes? God bless you. I'd love to help in any way, if you have questions or puzzlements that perhaps I've muddled my way through already. I might have insights to share.
Reach out in the comments, and know that there are many many posts on this blog that are drawn from my years of being a homeschooling mum.
Also, Bethie and I recorded a podcast about homeschooling, which might be encouraging to you.
Thanks for popping in, Gentle Reader. Take care of yourself.
*hugs*
Amy