What's Going on at our Place: Spring is goin' on, is what
Goodness, has life been crazy-busy around these parts. Crazy. Busy.
(Preface: I'm not gonna say a WORD about the Covid-thingymabob. I've duct-taped my lips closed. Furthermore, whenever my fingertips begin to tap my thoughts about The Covid I remind them: NO. I'm tired of talking about it; I'm stupidly tired of hearing about it; I'm just done with it. There are about a trillion things more interesting to talk about at the moment. After all: this too will pass.)
Here's a quick run-down on why your gentle blogger has been less than . . . erm. . . visible lately.
Amalia's getting married
. . in just a few days! (!!!) She and her fella Caleb (he's tall, dark, handsome, a little goofy and very sweet) moved the wedding up because of . . er. . you know, international events *cough* and they didn't want to put off their big June wedding until   . . . ah . . . everything seemed more stable, so they decided to simplify, trim the guest list, and get married in May.
All you parents who've raised children, who've been in the trenches through health challenges or other events that are beyond your control, those of you who've taken tough times one day at a time, who've put in the time and the sweat and the tears and then turn one day and see this miracle–a budding new relationship which will build the foundation for a new family to come–you all know where my heart is right now. It's a complicated thing, releasing your child from your care, to live her own life with somebody else.
I hardly need to say a word of explanation, because you and I, gentle reader, know that words aren't always adequate. Suffice it to say: I'm happier than I can voice, and I'm unbearably sad, all at the same time. I've been down this road (er, church aisle) before, and I know that a lovely, healthy marriage in the family is a blessing, and that the children that will (hopefully) come from this marriage will be the icing on the proverbial cake for Bryan and me.
Though I so clumsily try to avoid telling you what you already know: Joy wins out over sorrow, in this process of releasing, don't you agree? (Listen, come back in a few weeks to this humble corner of the interwebs and I'll post some wedding pictures. I promise.)
I got a nice surprise in this matter of having children under our roof a little longer: Amalia came home at spring break from college, and then (like many other college students) stayed home, which was such a sweet and lovely bonus, in my way of thinking. Amalia is a beautiful, strong young woman who has struggled with puzzling health problems since she was a girl. Though she could have been justified in curling up in her bed and given into her pain, she has gotten up every day and faced it. She has been courageous and honest and forward-thinking, day after blessed day.
I'm still thanking God that one day she will outgrow it, because that's the way my mama heart can bear her daily suffering. I have to believe that that will happen, and I do.
(I claim this scripture daily: "Therefore I tell you, whatever you ask for in prayer, believe that you have received it, and it will be yours." –Mark 11:24)
In the meantime. She's marrying her best friend, and she is scattering joy and hope like rose petals along her way. I can't wait to see what opportunities God presents these two. It's going to be a fabulous adventure, and I get to watch it. Thank God.
(And in our meantime? Mack and I will be doing a lot of fishing.)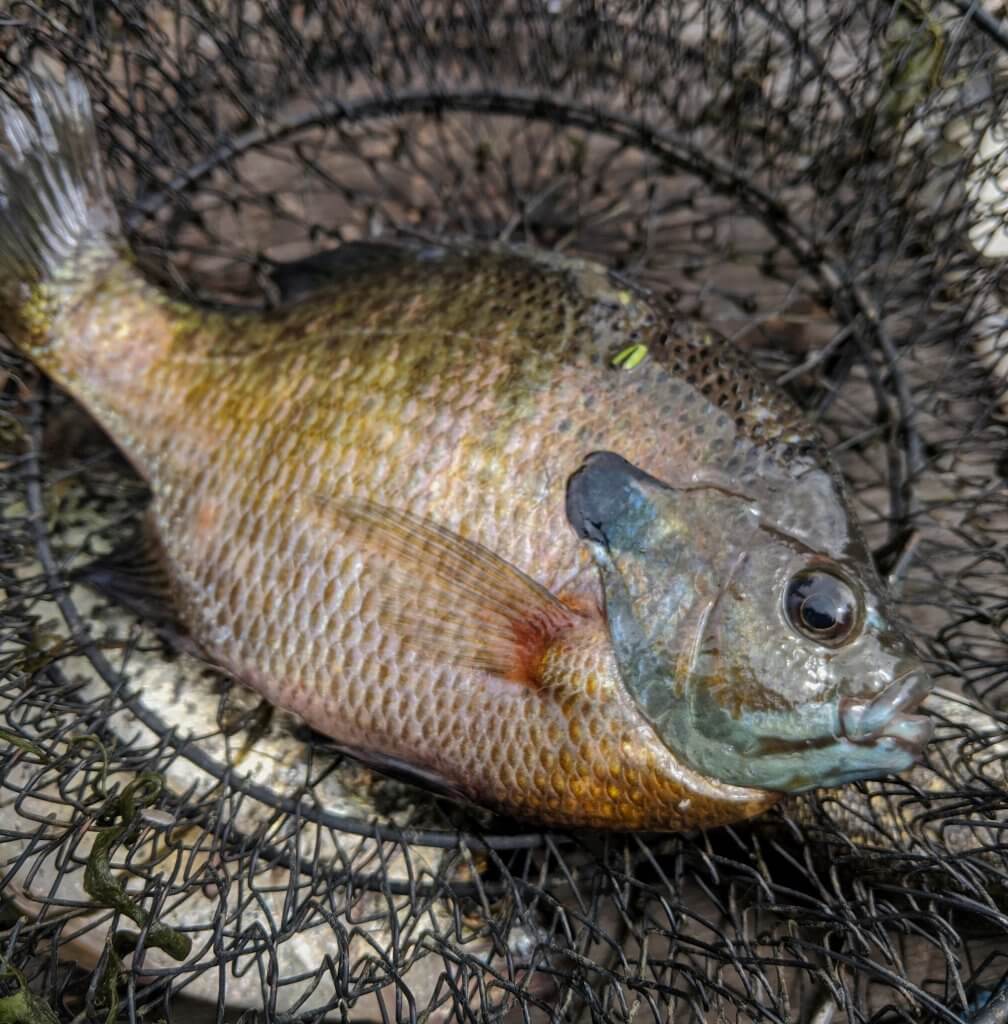 Mack turned 14 this week
Yes, my little Mack is not so little any more.
Gosh! Gulp! And *siiigh*. How is it that all my kiddos are growing up, whilst I stay exactly the same?? (Harhar, no comment!) I find myself at odd moments staring at this big good-looking son of mine. Adjusting to how quickly he is changing. Admiring his fabulous hair. Staring at his monstrous feet! Gazing at his green eyes, so like mine. Of course when I'm standing in my bare feet looking at him, I have to look way up. He's a good 6″ taller than me. (I have to say, however, that I can still beat him at arm-wrestling. I don't know how much longer this will hold true, so I have to mention it whenever possible. It really irks him. Haha! I have to keep at it with the weights!)
Gosh. Where did the time go.
"Amy's Plant Sale" is one for the history books
I started having plant sales on a whim a few years ago, because I always had a bunch of plants leftover from the ones I grew for my farm. It has grown quite a bit since then. We don't exactly have clowns and musicians strolling around, but we now do grow a lot of plants intentionally for it. My farmer/biz partner Gene knows a thing or two about herbs, scented geraniums, and well, everything with roots and leaves, so he always brings a couple of vanloads over to our place, which raises my plant sale bar quite a lot.
I had a feeling it was going to be a big year for us, and it was. I think there was a lot of things going on behind the fact that we sold three times as many plants as we usually do.
Longing for community. I was as excited to welcome folks to our farm as they were to come! Churches, coffee shops, restaurants–anything where we can enjoy community–have been closed against the–you know–!!  Many wear masks while out in public, and we reminded constantly to keep–our–distance! We have a lot of catching-up to do!
Distrust of retail grocery stores. I've heard this over and over. Nobody feels safe in the big grocery stores right now. Who knows who just touched and/or coughed on that fresh lettuce? Putting in a garden is just a smart idea right now.
It's Spring and we are at home. There's a pandemic, but it's so pretty out and it's time to put in a garden. Many workers are at home, staring at computer screens most of the day. Putting our hands into the dirt feels so good!
Many of the big garden centers around us haven't been able to get starter plants. A dear friend sent me a text after she discovered that her usual spot for getting starter plants–a nursery near her town–was not able to get their order of garden plants. "You may be sitting on a gold mine!" she said, alluding to my thousands of starter plants. Well. Not exactly, but I did have very few plants left at the end of my sale.
The pivot of my farm biz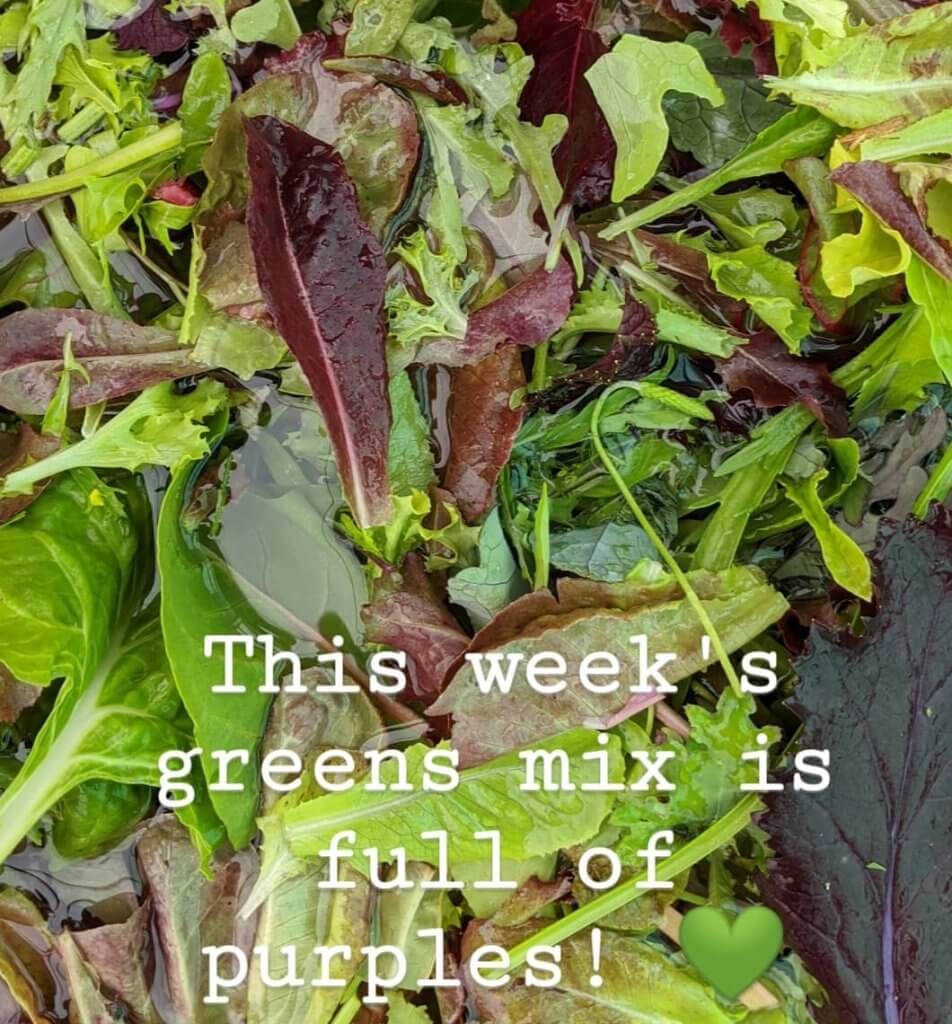 Gene and I puzzled for a week or two over what to do with the pretty lettuces, cute little sprouts, edible flowers and herbs that were ready to be harvested, after the restaurants in our area had to close their dining rooms. It seemed terrible to contemplate pulling them up and throwing them to the chickens. (My chickens: "Do it. Do it! Do it!!") Then we sent out a trial balloon to see if there was any interest in local folks purchasing a box full of salad ingredients straight from our farms, with a couple of choices for pick-up.
We haven't looked back. Our local community embraced this idea enthusiastically, and we have been selling out within a few hours every week. I've heard that the same thing is happening across the country. I'm so grateful. It's a big effort and we only offer these boxes every other week right now. I don't know what will happen once the farmer's markets open. Will our folks still want our salad boxes? I don't know. Time will tell. I'm okay with not really having a plan. The–you know–weird times have done that to me. I'm flexible.
And one more makes ten
I laughed so hard when Catie and Timothy announced at Christmastime that they were expecting a baby in July. There's nothing better than a new baby (as you know!) but we had figured that this year would be a pass on babies being added to our family. We had ticked off all the married couples in the family, and assumed that it was not going to happen this year, which was, after all, a mercy since Caleb and Amalia were getting married in July. We wanted everybody to be able to be at the wedding, after all.
But surprises are a delightful part of life, aren't they? So little Emmy will have a little sister or little brother in July, putting our total number of grandies up to TEN. TEN. How blessed are we? So Blessed.
We've done nothing spectacular to deserve this kind of joy, but I'll take it.
I'll take it.
(Again, I'll post a picture .  . . come back!)
Sweet as Love
Oh! I almost forgot. Bethie and I have been recording and publishing our podcast every week and really having a total blast doing so. You can listen to our latest here where we share our latest "life hacks" that are making our lives run more smoothly. We laughed a lot during this episode. I'm thinking that we needed to let off a little steam during our recording or something? Anyway, it's super fun and I hope that you give it a listen! You may even learn something that makes your life sweeter, too.
Gentle reader, I'd love to hear about what's going on in your neck of the woods, your surprises, delights, and challenges. We're all in this together, right?
Thanks for popping in. Take care, and God bless.
*hugs*