"7 Important Things I Do to Prepare My Flock for Winter" Guest Post!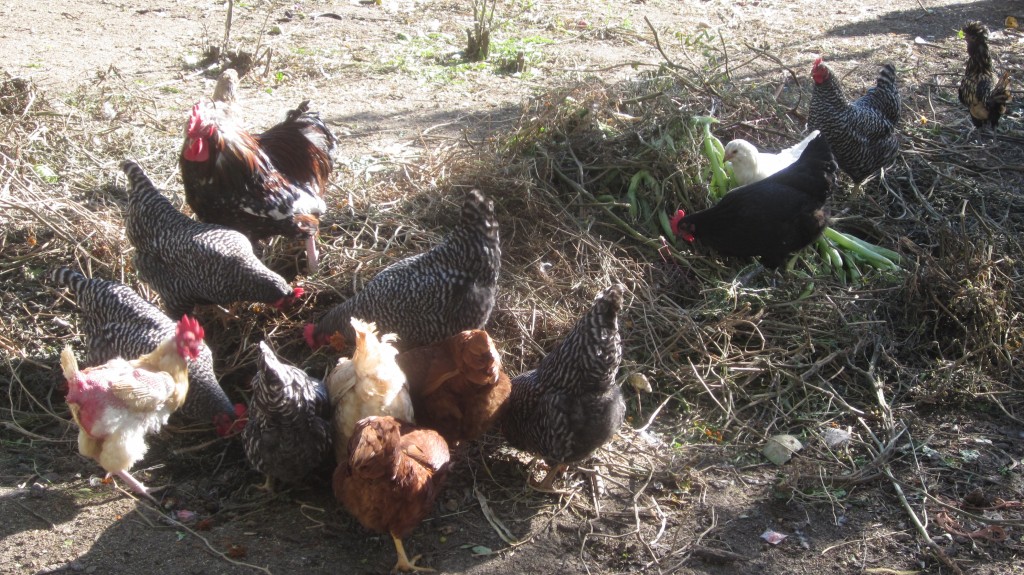 My good friend Jill over at The Prairie Homestead graciously condescended to allow li'l ole moi to write a guest post  for her again. She is so nice. I honestly wish that she lived next door, I really do, but I guess I'll just have to settle for our living in next-door states. And being able to communicate with a "plink" and a "click" and a "send."
It's a pretty remarkable world, isn't it?
We've been busy battening down the hatches and piling up a supply of firewood, and doing all the things that we won't be able to do in the very near future, once snow has blanketed the ground and/or ice has glazed over every surface. Yikes! It's coming, but I'm not ready. I've still got to unpack winter things, clean out some closets (I always have got to dig in and do some house-cleaning and de-cluttering in order to enjoy being inside again) and some other things. But at least my chickens are ready for winter.
Since getting the chicken flock ready involves being outside (and you know my feelings about being outside) I've already done the homely tasks that I do every year to make sure that my chicken flock is as comfortable as possible during the winter. Here in Nebraska, it gets quite cold and we have frequent storms with ice, snow, and bitterly cold winds. We live in a big old house which doesn't stay very warm, except in the room with the wood stove, which is where we spend most of our time. Some days, I promise, I drink 20 cups of steaming hot tea, just to warm my chilled body up. But hot bevvies are not something that my chickens are privy to, to increase their level of comfort during our brutal winters.
But there are a few things (7, to be exact) that I do every year that make a huge difference to my chickens. Most of them are very simple, like just checking the coop over carefully to make sure it's weather tight. Others take a bit more time and effort, but believe me, they are so worth doing. Especially to your chickens, of course, but to you, too.
It's so difficult to enjoy that comforting cuppa hot bevvie, nestled by the fire as you are, if you know the chickens are shivering in their coop, ice on their combs. Isn't it?
Pop on over to Jill's website and you can find out what my seven must-dos are. She has a marvelous website, dedicated to educating and enlightening us nutty sustainable-living natural-type-folks, so do a little clicking around on her site while you're there, if you have a bit of time. You'll love it!
If you like the post, and think it might be helpful for somebody else, please share it, won't you? Facebook is good–Twitter is good–lots of other places are good for sharing, too!
Thank you, Gentle Readers, for stopping by today!
And don't forget to check out my post over at The Prairie Homestead, okay? Thanks again!