I've talked to lots of young mamas–tired-eyed, weary shouldered, but alive with a sense of purpose–who, though bravely and completely immersed in the trenches of mothering their young ones, blanche at the thought of the eventual pain of separation from their children. They search my face when they ask me what it's like when the first one takes off for college, or to work a grown-up job, or whatever.
I try to communicate two things to them. I'm the "older mother" now, apparently, much to my surprise.
1. Yes, it's excruciatingly painful to work so hard and invest so much in that little person you are holding right now, and then to actually do everything you can–everything in your power!!–to help them get to the point where they will be ready to get into that old car and drive it down the driveway, away from you, toward their own lives in the world.
It hardly seems fair–and you can quote me on this–to work so hard, to sacrifice so much, to learn to be completely unselfish again and again, and then when your child has actually become quite an interesting and sweet and grown-up and accomplished young person (who sleeps through the night now, more's the miracle), you actually have to do one more supremely unselfish thing. And that is to help them leave you.
That's the first thing. It's hard. It's really hard. The second thing is a bit easier to swallow.
2. If they never left, they could never come back. And they could never bring back new things that they've learned, sweet new people that they've learned to love, and (yes) adorable grandbabies that you'll freely give up anything for. Anything. Everything.
So that's what this post is about. The coming back. The ineffable sweetness of having your children actually wanting to come back to you, to spend time with you and with each other.
It all feels like a reward.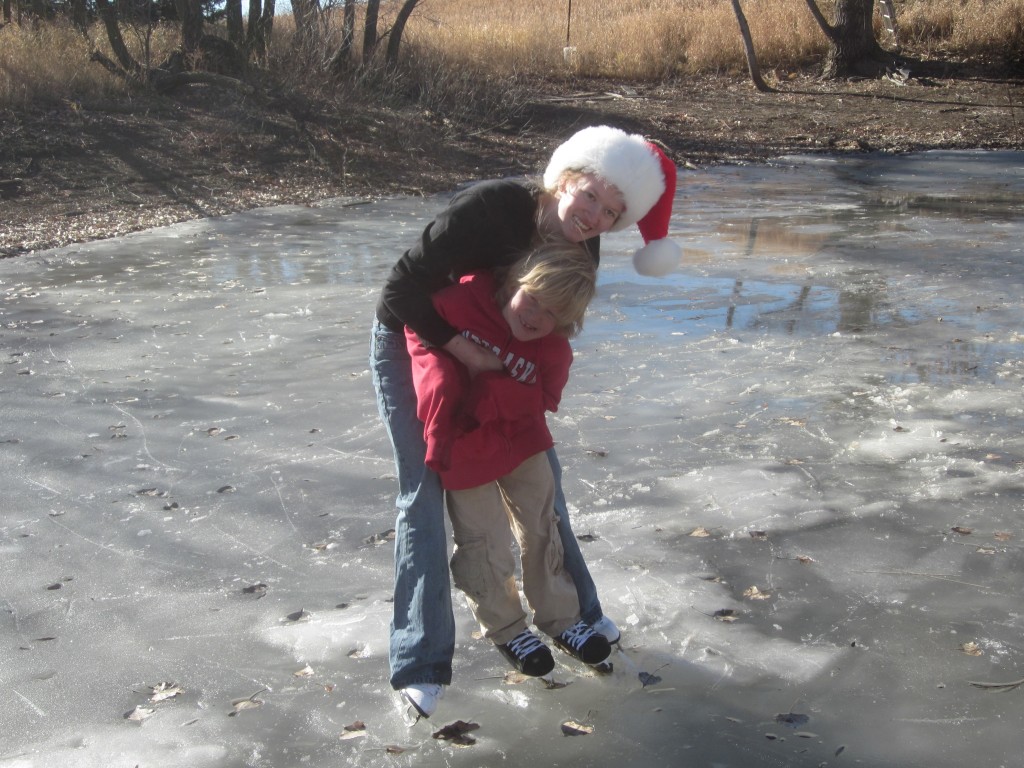 There's something magical in this coming back. Honey–they want to come back! The kids are coming home and they actually want to be here!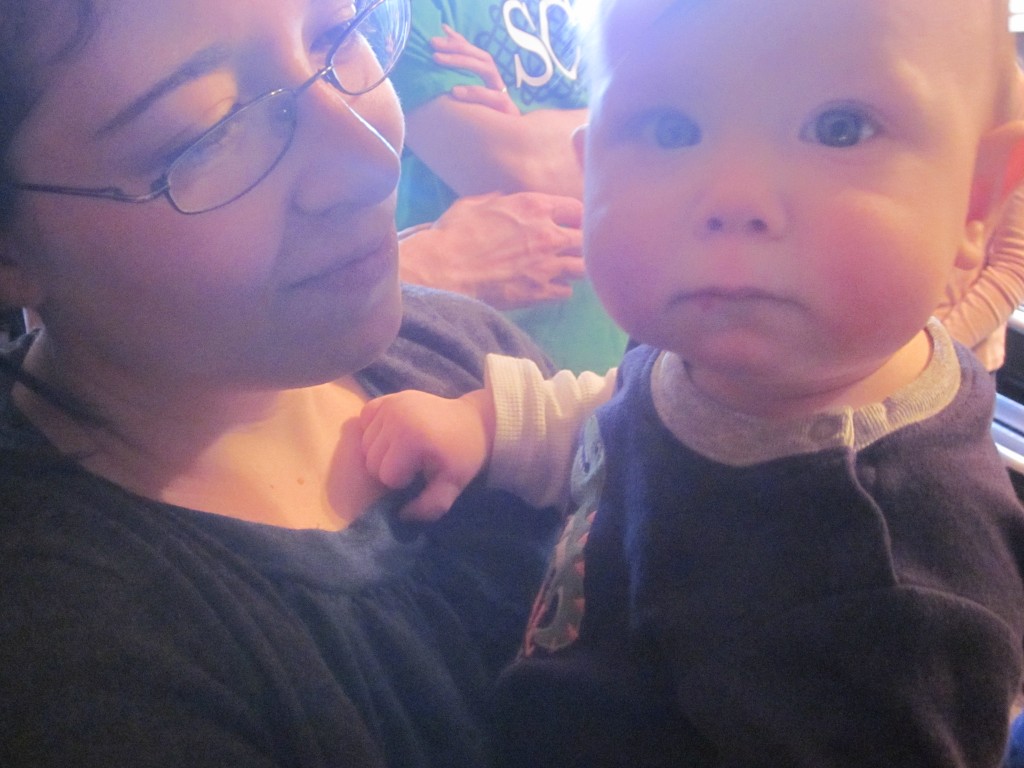 It's especially magical when they bring new little ones to play with.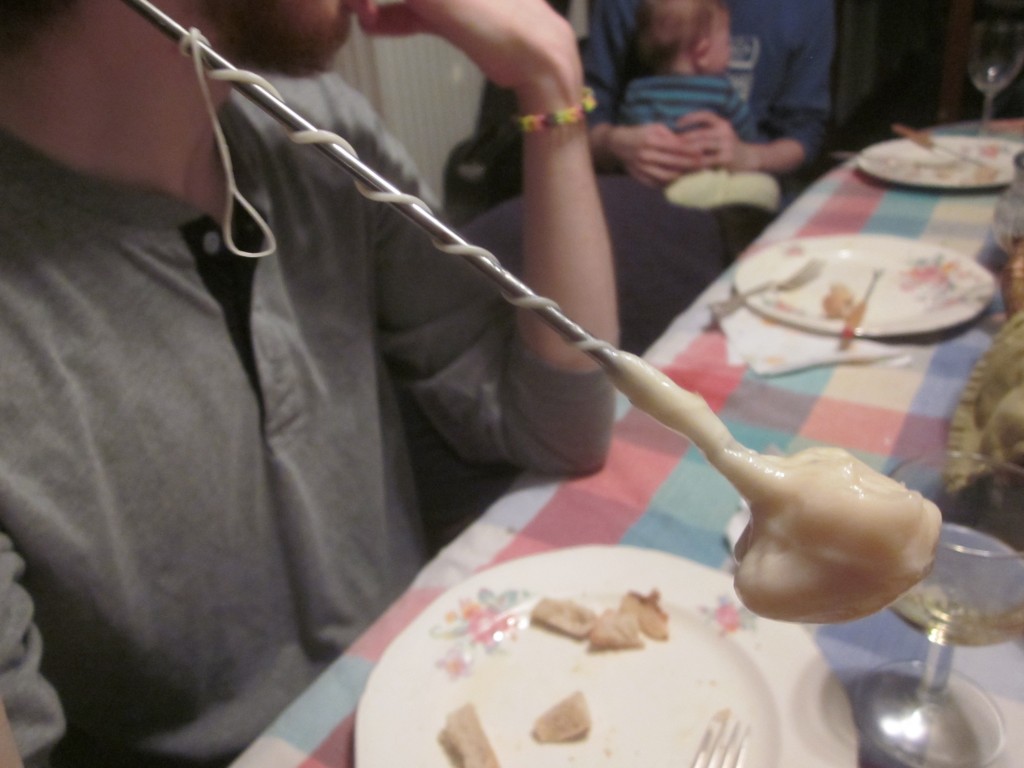 The coming back around New Year's Day usually involves cheese fondue, at our place.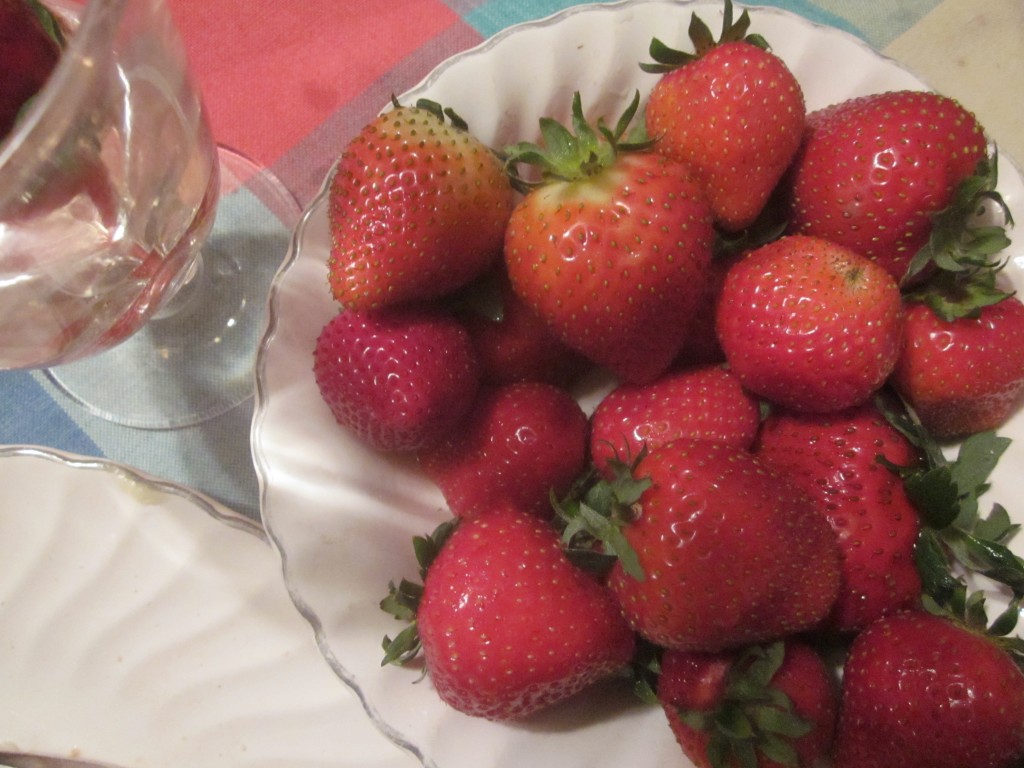 And strawberries!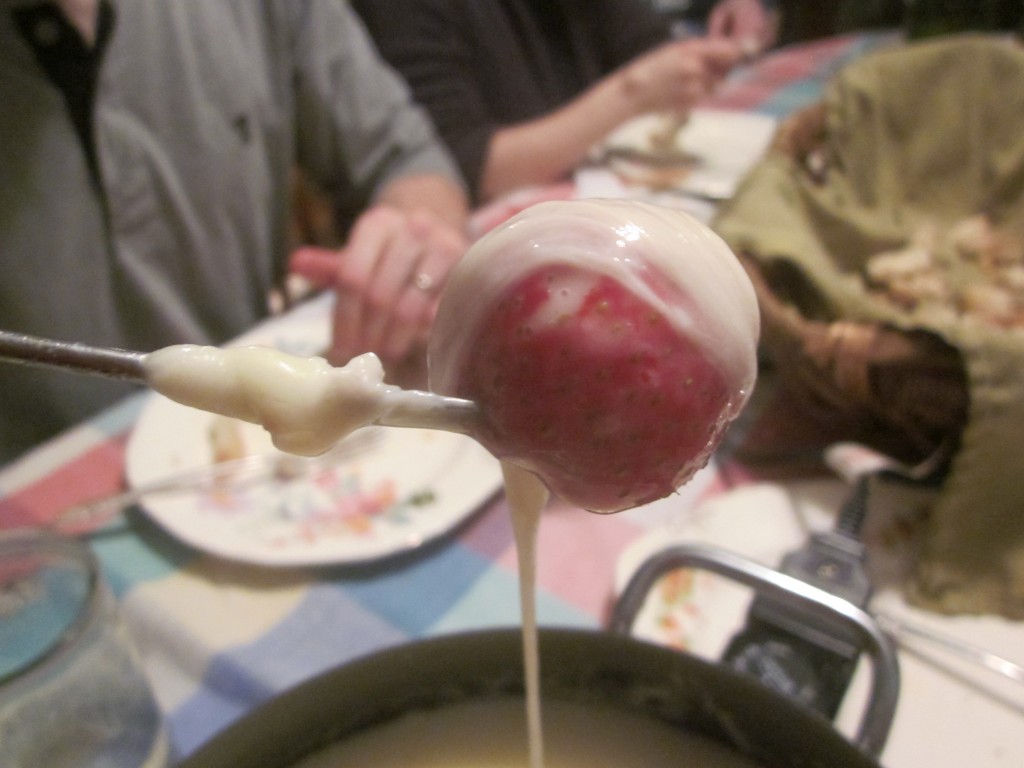 And cheese fondue with strawberries. (It was experimental.)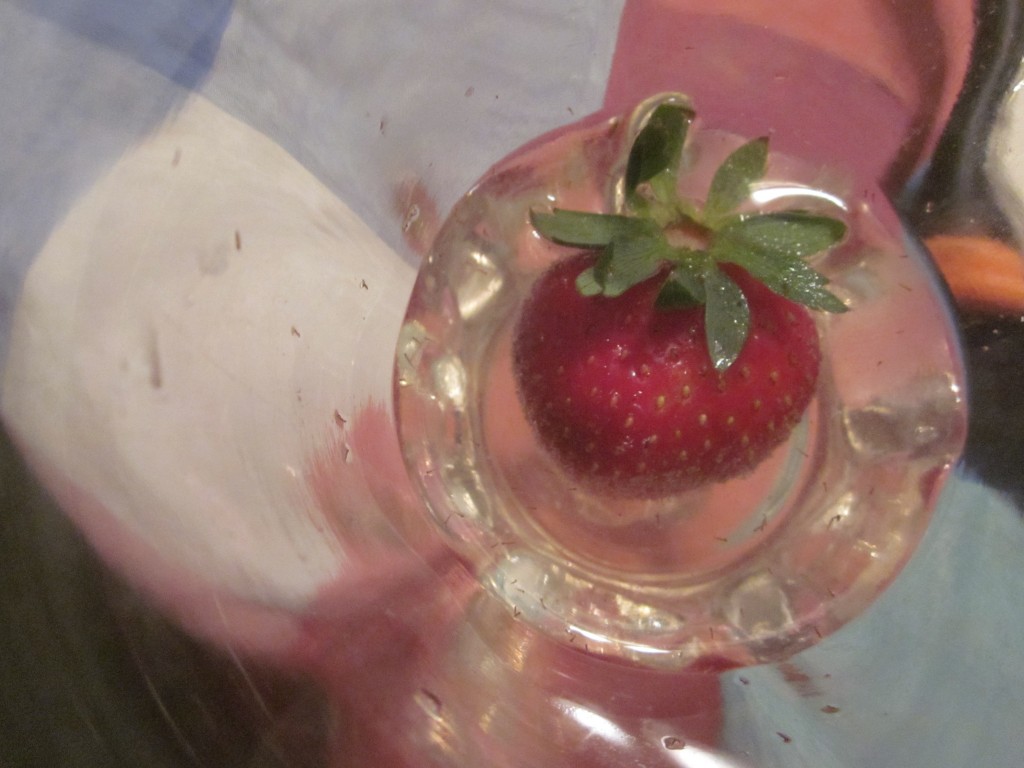 The coming back usually also involves special fizzy beverages. Sometimes the strawberries end up in the fizzy beverages. It's all good.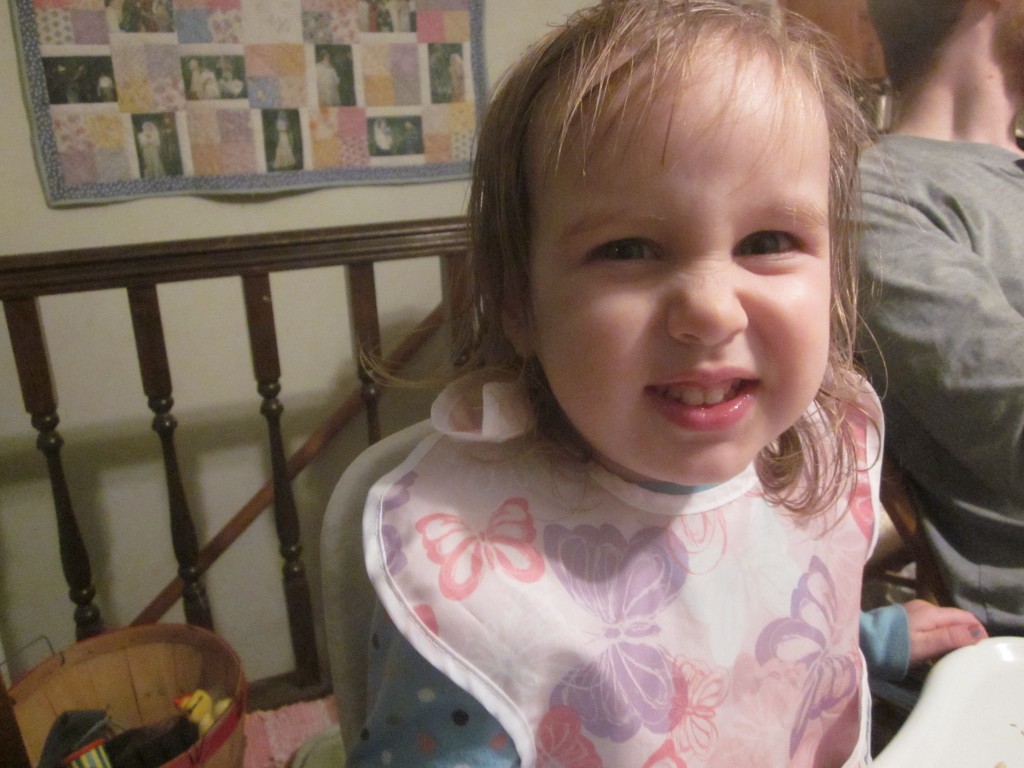 Grandbabies are the sweetest reward of all, don't you agree?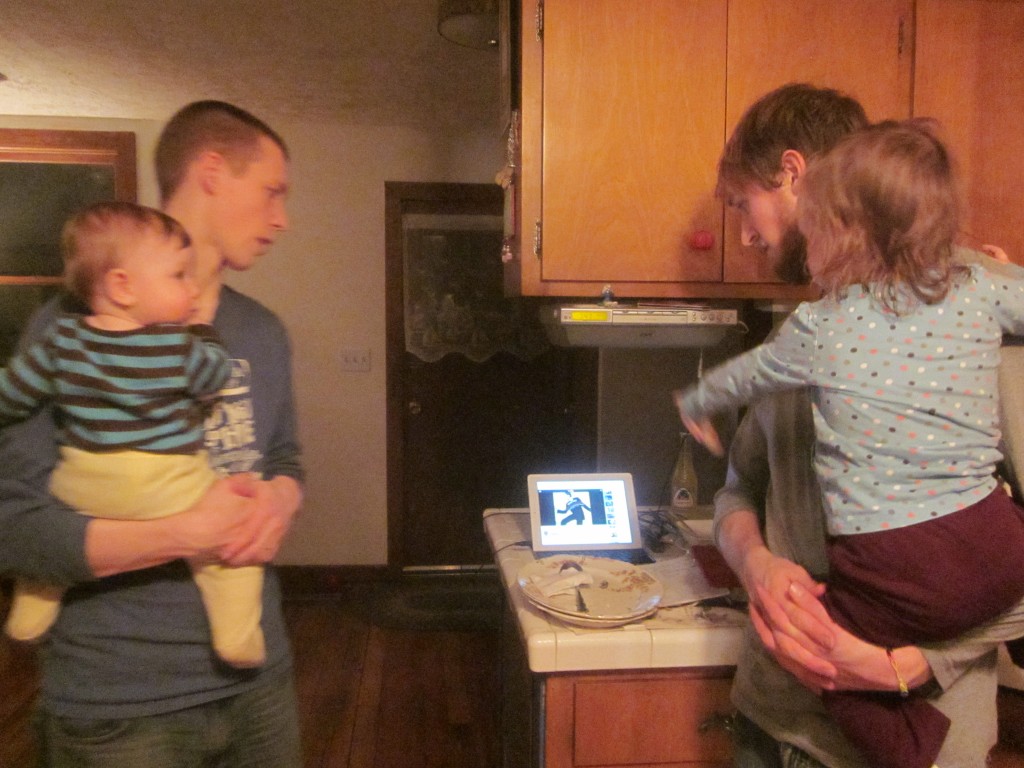 Nowadays the coming back involves scenes like this: my grown-up boys holding their babies. Now they–the boys–are sleep-deprived and they are tired and their arms and hearts are full, and they are looking forward to nighttime, hoping the baby will actually sleep well tonight, so they can sleep well tonight.
Everything has come full circle. These boys who kept me up nights, in turn and in tandem, being only 2 years apart, are now being kept up nights by their own little bitty ones.
It is a reward, I think, to turn around from the sink and see this in my crowded little kitchen.
And this.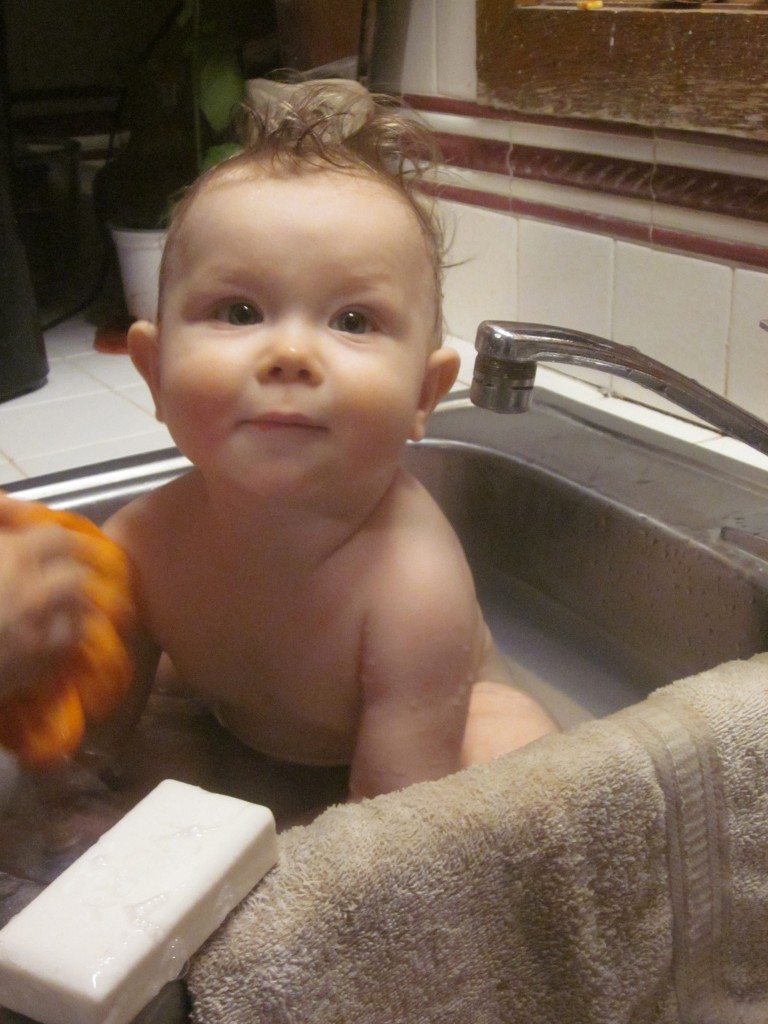 And, of course, this!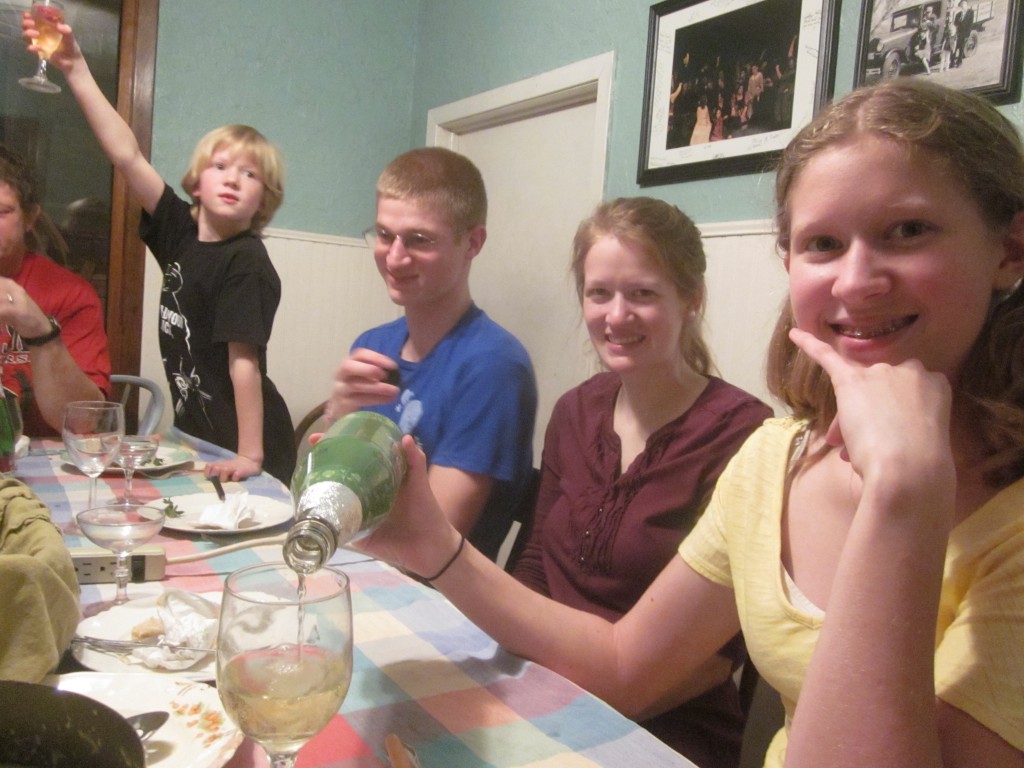 We buy lots of bottles of those fizzy grape juice drinks this time of year.
So, for my dearest Gentle Readers who are mamas and papas right now in the trenches of early parenthood: it's exhausting. It's a confusing, sleep-deprived, maddening, crazy time. But hang in there. Don't become weary from doing good.
"Let us not become weary in doing good, for at the proper time we will reap a harvest if we do not give up." –Gal. 6:9
You will reap a harvest. You will! You may not be able to even imagine it today, but it's coming much quicker than you would believe. Take it from an older mom. Keep doing your best, and you will, one day, God willing, be rewarded for it all.
And let me tell you, it's a pretty sweet reward.
love,
Amy
Speaking of The Prairie Homestead (or not!) . . . every Monday, my friend Jill sets up a fun event that you may want to check out, or even (if you're a blogger, too) participate in! It's a linking party of sorts, a big countrified barn dance of homesteading-related posts! I'm linking this post up this week right here, and I encourage you to jump on over and check out the other posts there!