Countdown to Christmas for Bibliophiles! *grinning*
You know the drill, Gentle Readers . . . there are affiliate links in this post, which means that (happy anticipation) if you click on one of them and make a purchase, there'll be a little more jingle in my pocket which will make me happy, and might even make my hubby happy enough to buy me that second chest freezer . . . 🙂
I've always loved the idea of doing some sort of countdown to Christmas, in the form of an Advent calendar or some similar thing, but we've never really been able to get our collective teeth into that kind of commitment. I might buy the calendar and put in on the wall on December 1st, but then around the 8th I'll realize that we've missed a few days . . . and then we'll have to end up opening an entire week around the 15th and well . . . I guess it all just seems to defeat the purpose, which is to build daily anticipation in counting down the days to Christmas.
And actually, it's a plus if it doesn't add to the general busyness of the season, in the process.
But I saw this awesome idea on one of my favorite blogs, and I knew that this idea would stick with our uberbookish family. I'll tell you what it is, but you have to promise–promise, Gentle Reader!!--not to tell little Mack about it. I want it to be a surprise for him. (Lucky for me he doesn't read my blog every day!)
And you only have to keep the secret for one day. One day. Is tomorrow really December 1? Oiy. Yikes. YAY! Oh my.
Here's what I'm doing: I'm wrapping up 24 books with Christmas themes, and then stacking them in a cozy corner in the living room, and each evening after supper–starting on December 1st–tomolloday!*–we'll unwrap a book to read that evening together.
We'll grab the time every day to sit down with a book and snuggle on the couch (something I wish we spent more time doing, anyway) and as the pile of books gets shorter, we'll know that Christmas is getting closer! I can't wait!
We already own a lot of Christmas books, although we don't read them much because they are best read at Christmastime, of course. So a few days ago, while little Mack was occupied elsewhere, I quickly went through all of his shelves full of picture books and short chapter books and found an armful of them, and then I went through the library and dug out a few there (we have a lot of books). I found a few in the bookshelves in my studio, too. I'm serious when I say we own a lot of books.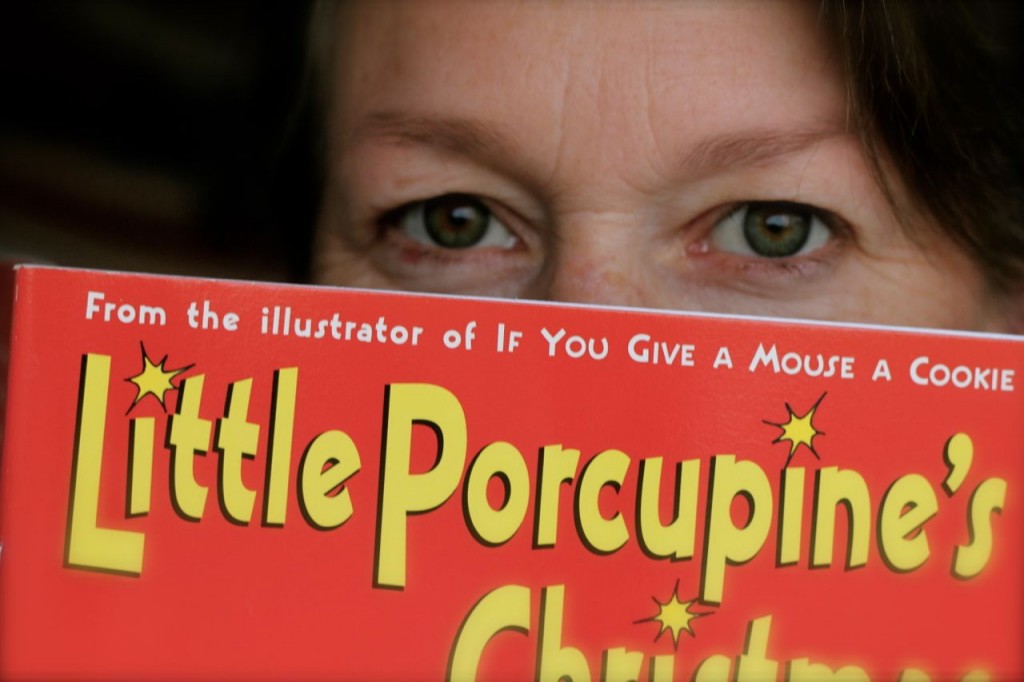 On a shopping trip to our favorite small town bookstore, I picked up another title that I hadn't seen before. And on the same day, I snagged (hooray!) half-a-dozen more Christmas books from my favorite thrift store for 35¢ each. Score!
After all that, I still didn't have 24 books, so I ordered a few (used, natch) from amazon, and I borrowed a few from the library. I wrapped them all up, in a hurry, lest little Mack walk in on me. And here they are! 🙂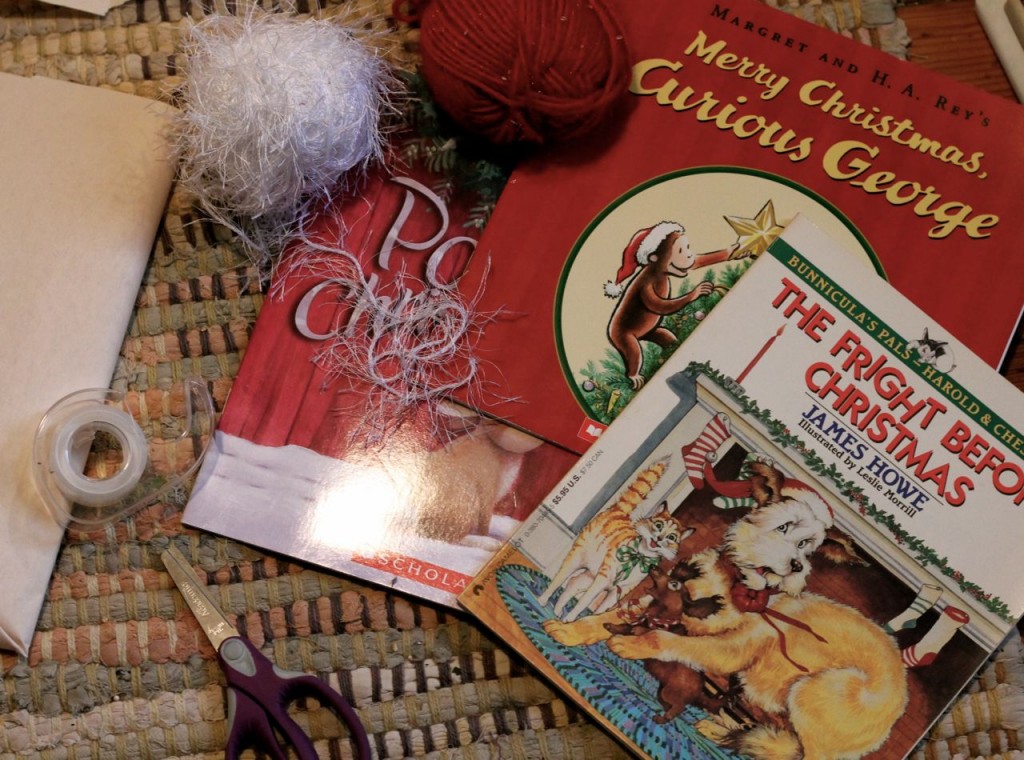 So. To recap: every day, starting on December 1st, either little Mack or Amalia will choose a book to unwrap, and we'll sit down and read it together. We'll unwrap the thicker chapter books at the first of the month, so we'll have plenty of time to read them, and we'll read a chapter or two every evening. The picture books don't take long to read, so they can be unwrapped any day.
Do you want to join us? I'd love to hear about your favorite Christmas books in the comments below!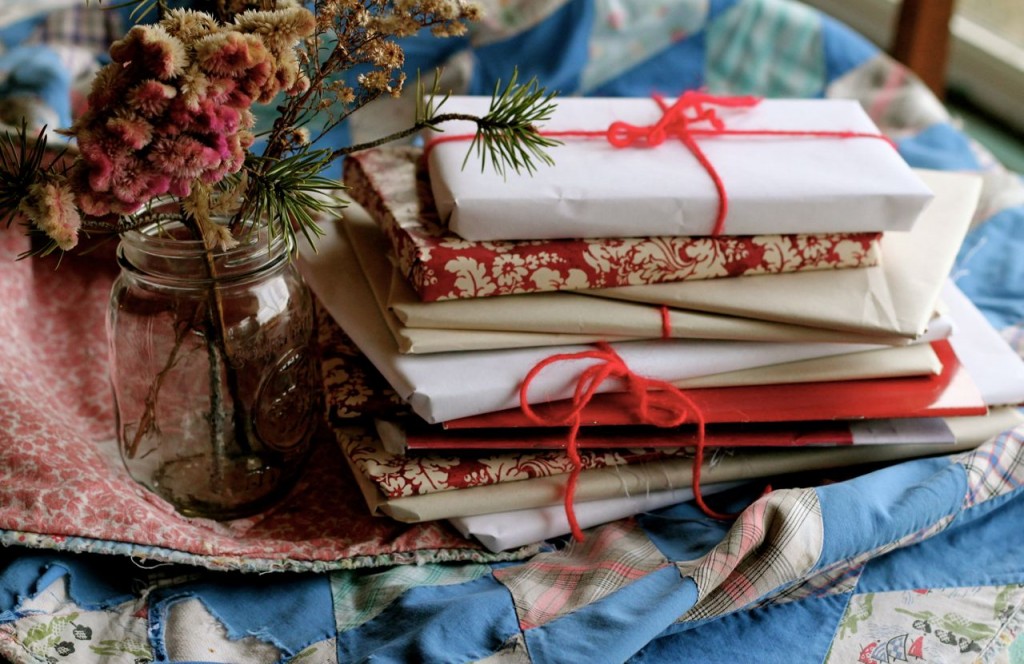 Here's my list:
Chapter books:
Some family favorites:
Some books my folks read to me when I was little: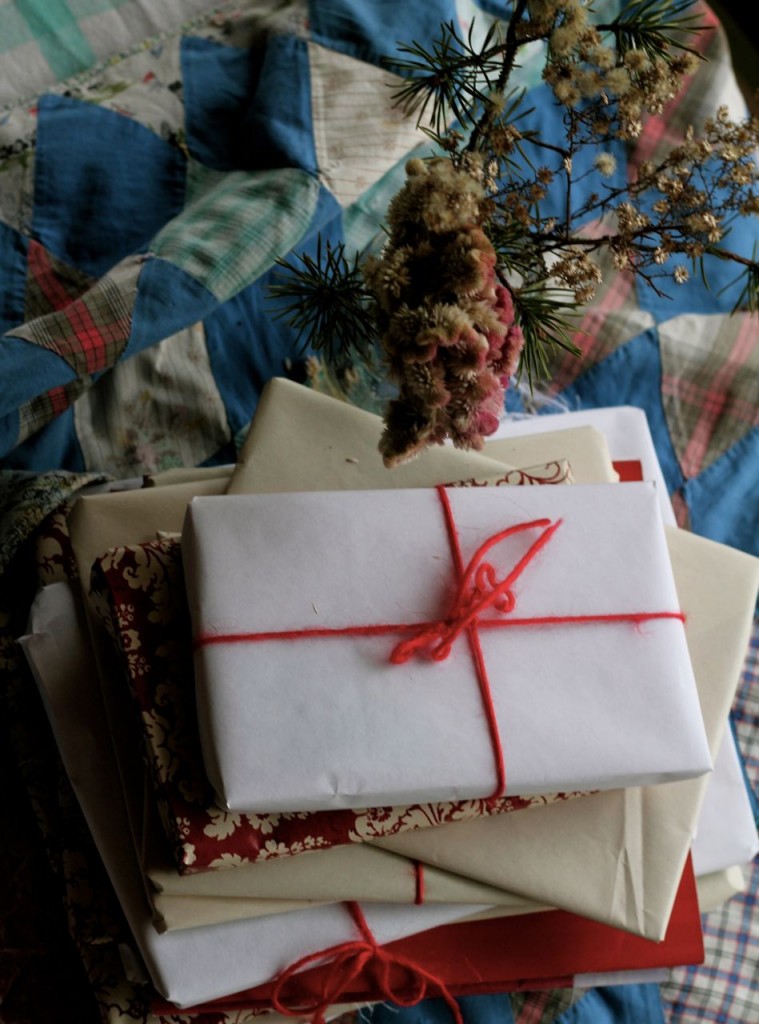 Favorite picture books:
Some new titles we're going to try:
You can't go wrong with Jan Brett, and she has lots of Christmas books out:
A few precious picture books for when the grandbabies come home:
There's my list! Now for you sticklers who like to count (you know who you are), yes, there are more than 24 books in this list–but, my goodness!–there are so many good Christmas books written, that it was hard to stop! I could make another list just this long, of another batch of favorites–but that'll have to wait until next year. 🙂
I encourage you to gather together your favorites–and your family's favorites–and read along with us!
*"Tomolloday" is a Little Mack-ism. That's the word he used for "tomorrow" when he was a little squirt. We still use it. It's Our Way.