"Pecos Bill" at the Warren Opera House in Friend
I really love old things. Come to my house and you'll see that this is true. Slick, shiny, new things don't have a lot of appeal to me–I'm not sure why. Well. New babies, I like. A lot.
Like this one.
But mostly, old things are what I am drawn to. I like the design, the details, the beauty and the craftsmanship in something like this:
That's part of why I was so tickled to get to tour the old Warren Opera House in Friend, Nebraska, after watching Bethany perform with her college's Traveling Children's Theatre. The first floor of the opera house is beautifully restored, with large paintings done on canvas hanging on the walls, beautiful old brick walls and high exposed ceilings. It's a nice place for the kids to perform, with plenty of natural light.
I don't know which was sweeter: to watch our girly perform in this delightful version of "Pecos Bill" or to hear the peals of laughter from the littles in the crowd.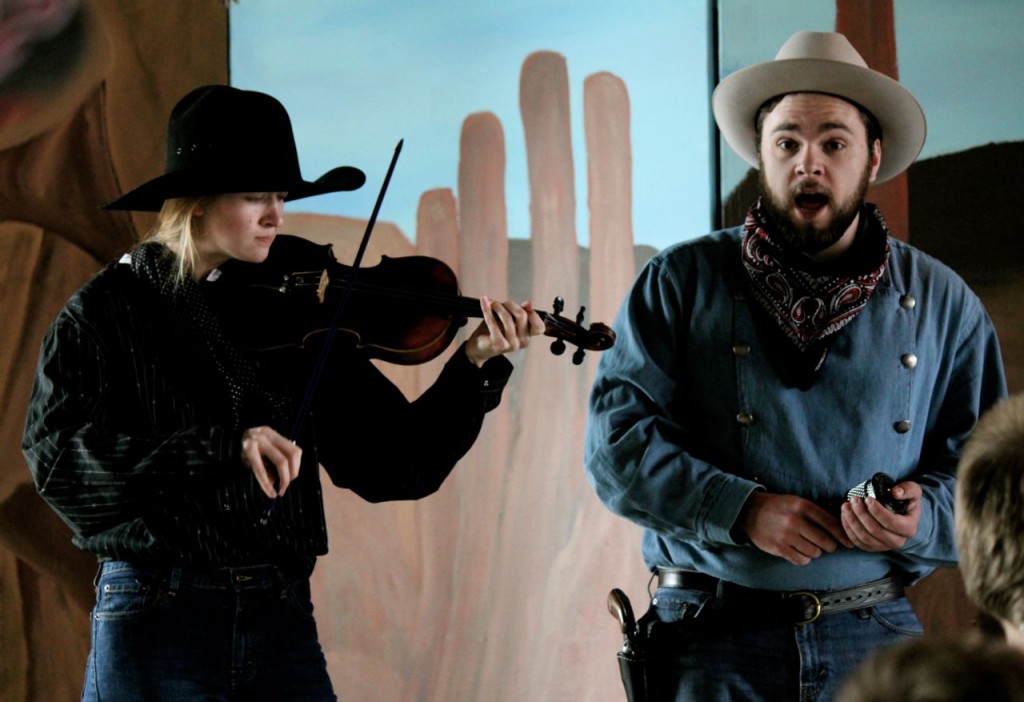 Definitely a toss-up. 🙂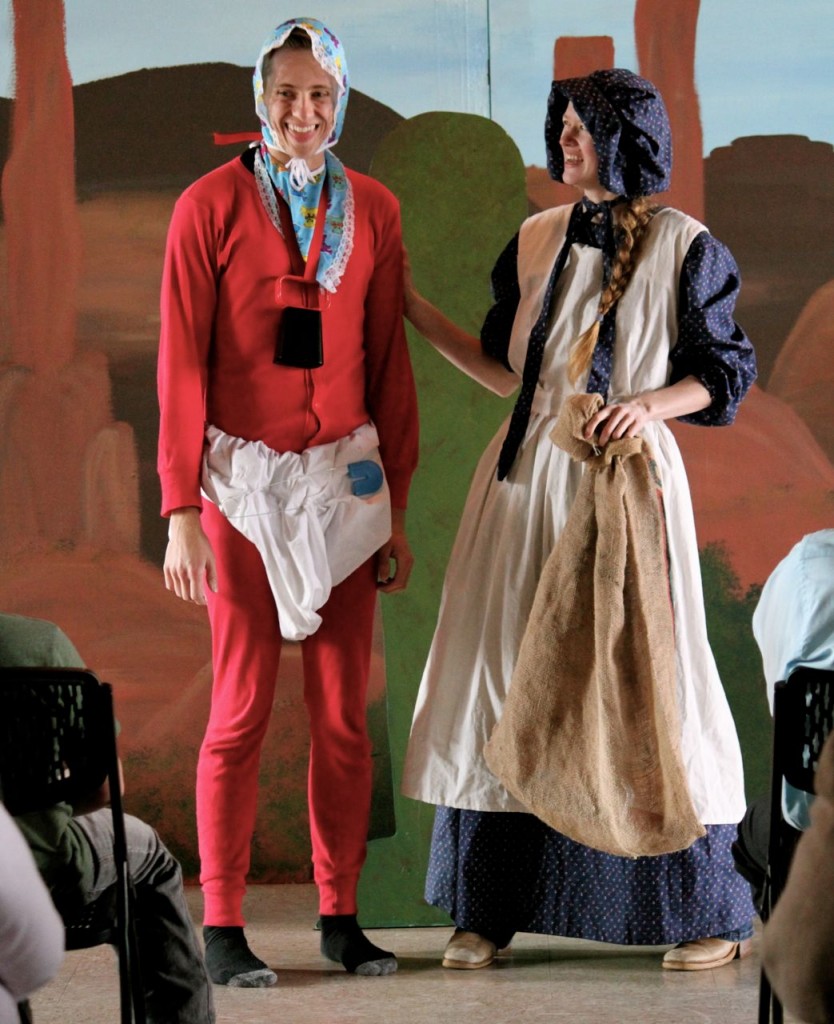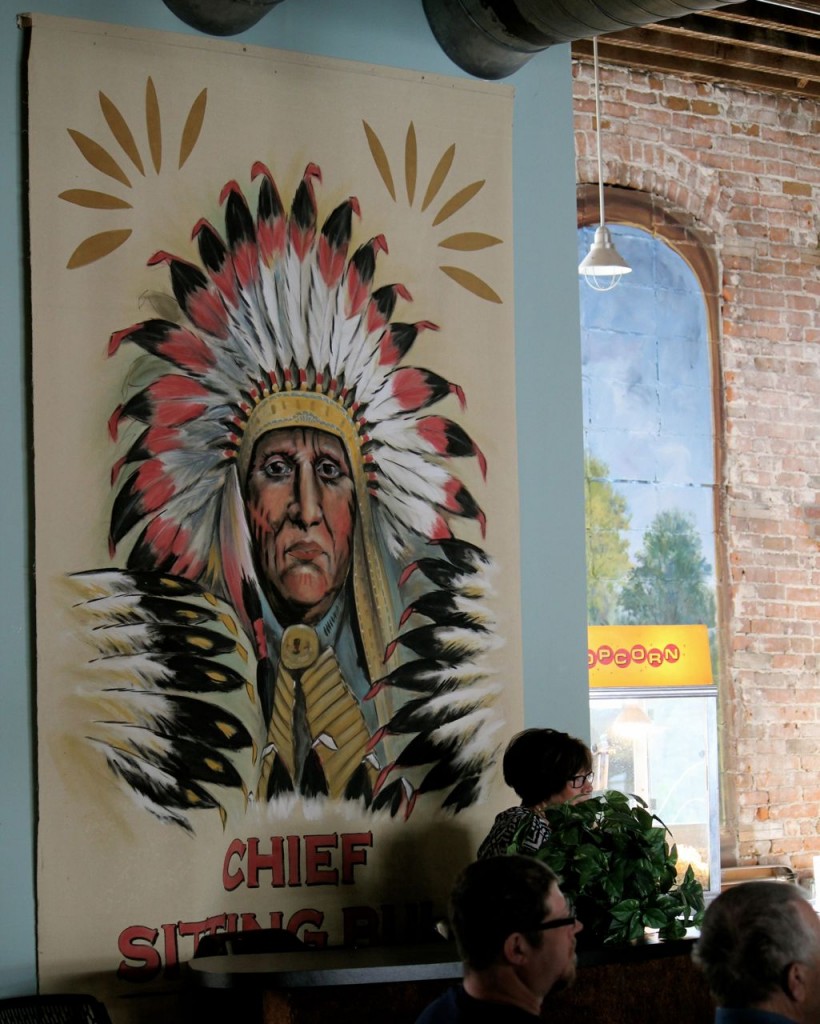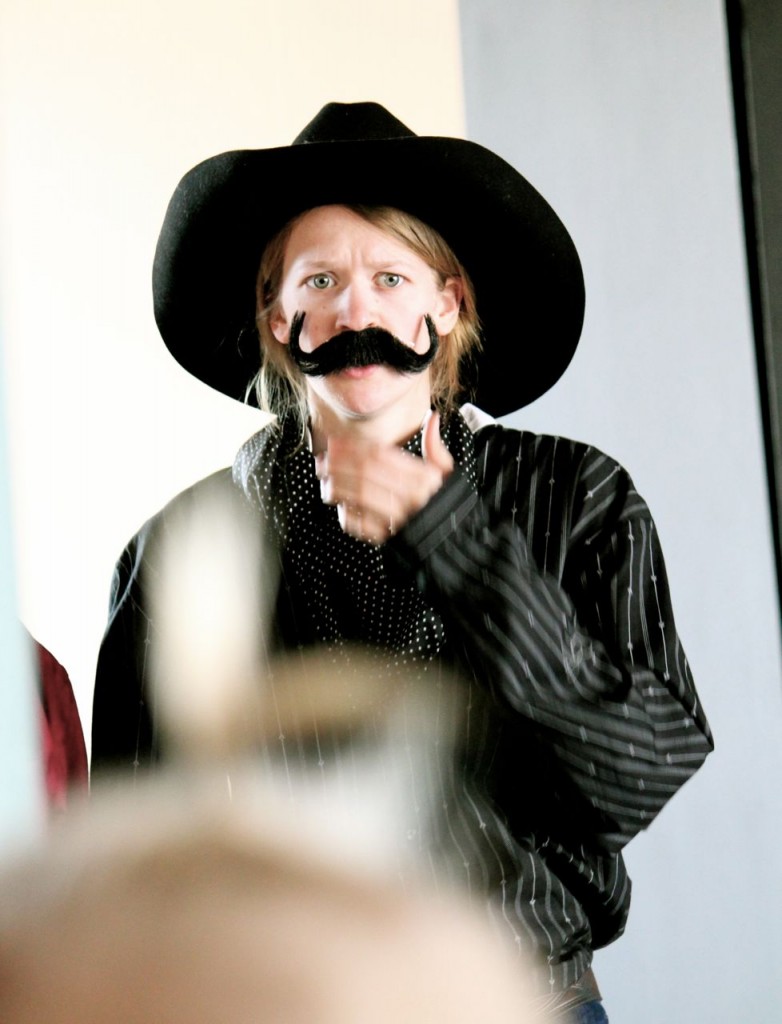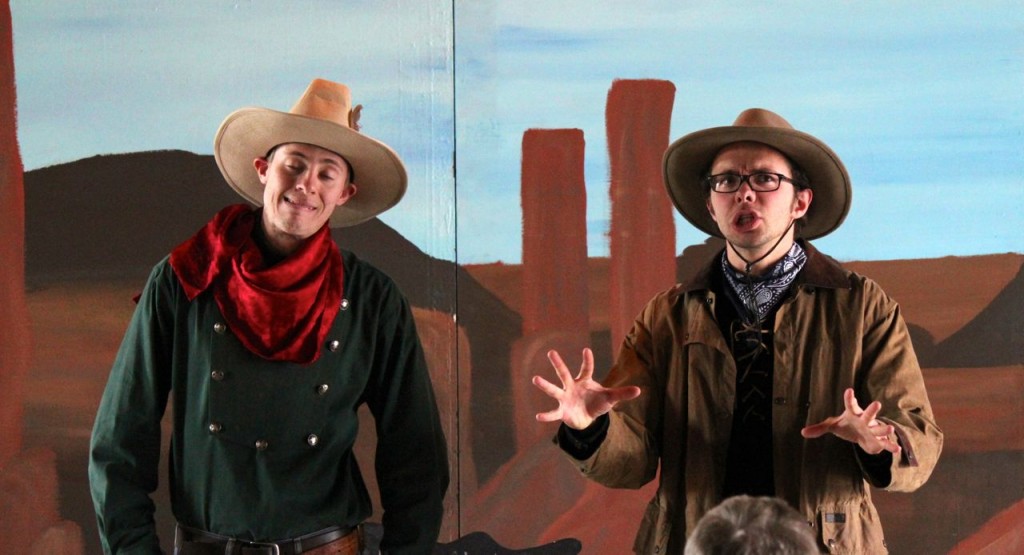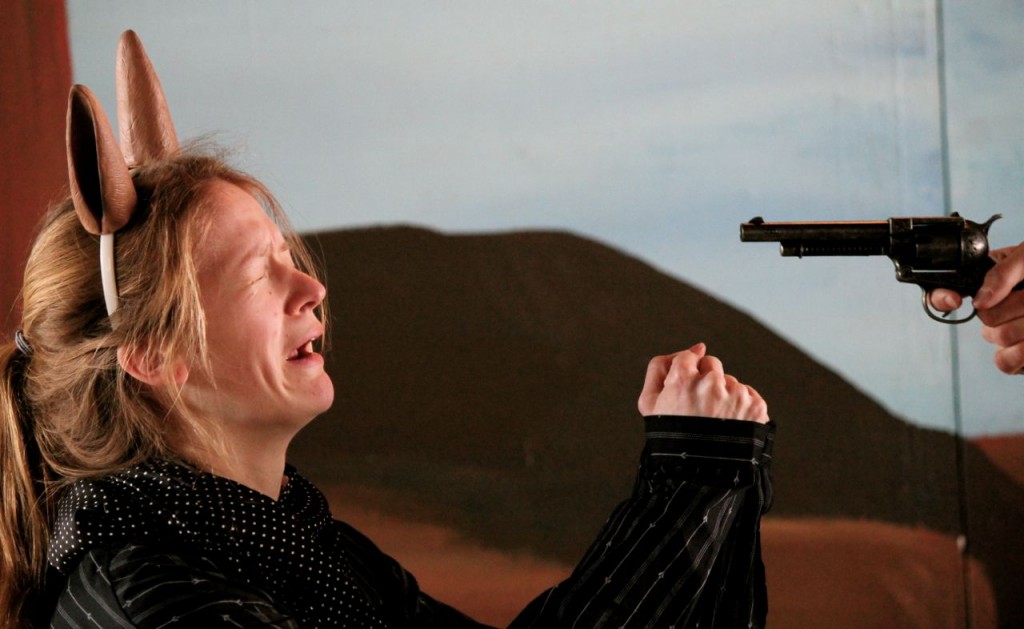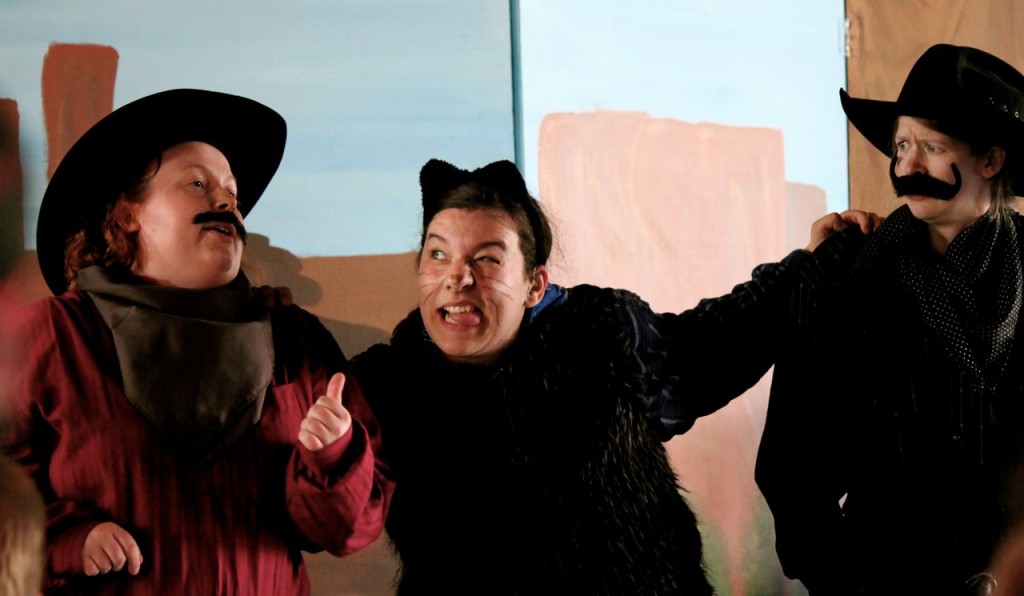 These kids of the York College Children's Traveling Theatre always put on a great show.
After the show, one of the ladies in charge of the facility was gracious to give us a tour of the upstairs of the opera house. There's a group of citizens in Friend who are raising money to restore this old beauty, which I'm so thankful for. It's such a shame when they topple these beautiful old places to make room for a parking lot, or another fast food place. There's no way to ever get them back.
She led us up a long flight of stairs, telling the story of when the opera house was still in operation, how they put on a circus up there on the second floor, and led a baby elephant up the stairs. You might wonder at the planners who put the opera house on the second floor (young people, with young knees, I reckon) but it is a dreamy place. We were told that when it was showtime, a person would fling open the door that was at that time on the second floor, step out on a balcony, and announce the show to the people in the street.
"Showtiiiiiime!"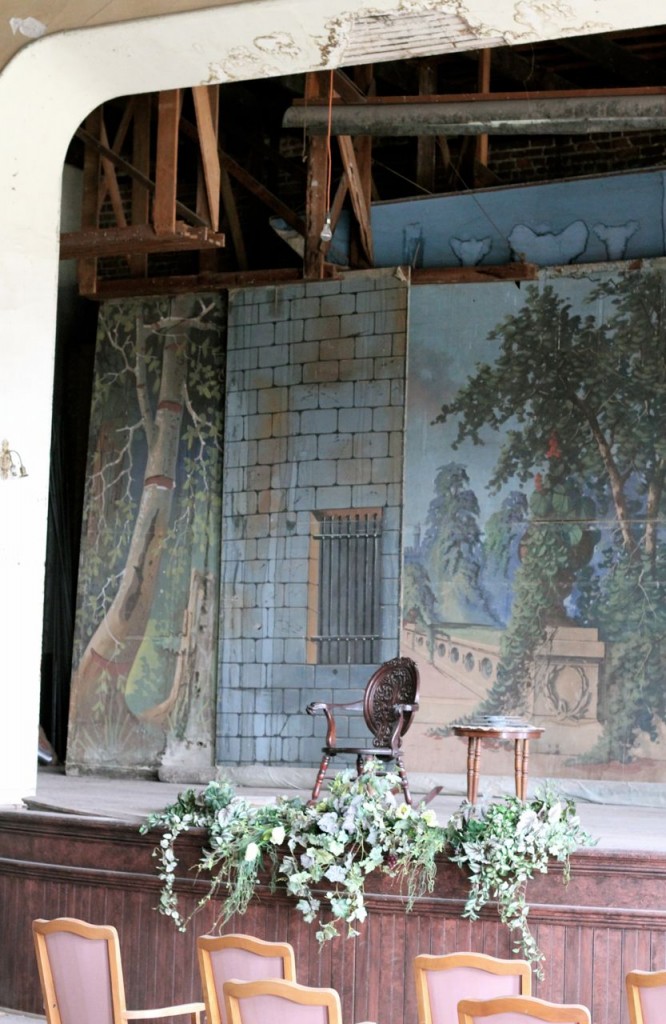 Old flats are still in place on the stage.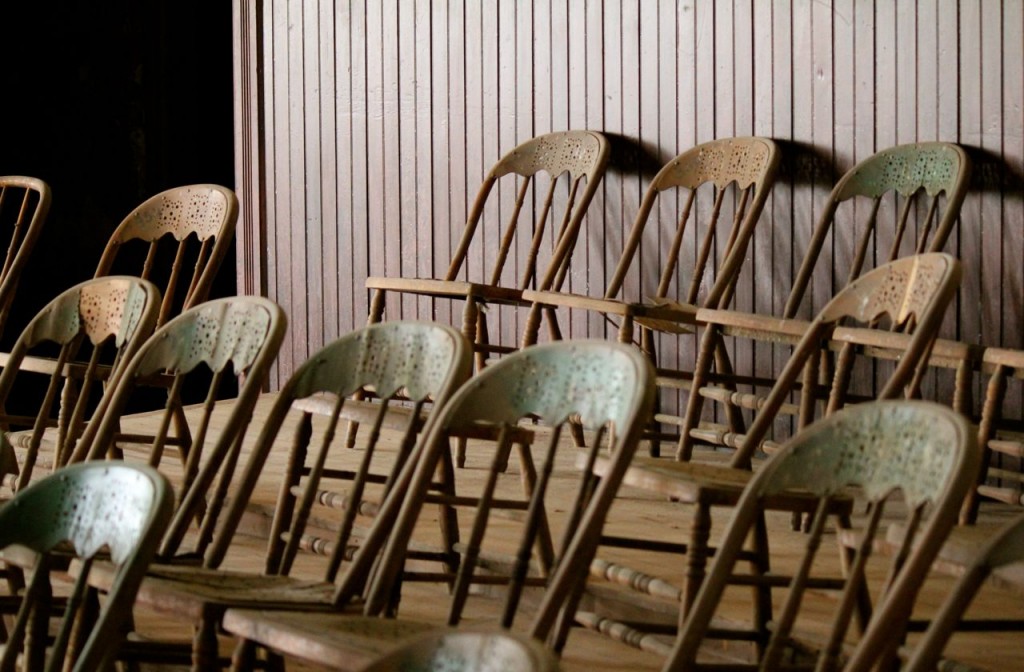 I really wanted to take a few of these gorgeous old chairs home with me, but they were attached to each other. 🙁 I mean, literally–they were connected with boards that ran underneath them.
I would have had to take an entire row. Not that I would have done that, Gentle Reader. But I really wanted to. It's a mercy that I married a good man who would never break the rules, isn't it? 😉
The most fascinating area to me was the backstage. I spend quite a bit of time fussing about backstage during our shows, and it is always an emotionally-charged place for me. I've got a real fondness for everything that goes on (well, okay, not everything) back there.
Actors these days like to leave their mark someplace on the set or in the theatre. Back 100+ years ago, I guess it was the same deal. Check out all this old graffiti:
Thank you so much for enjoying my photos with me! I applaud these folks for going to the trouble and the work to restore this old treasure of a building, and I applaud the work of the York College thespians!
Say, if you're looking for an investment opportunity in the arts, I think I could probably make the connections to help you in that! And here's the Facebook page for the Warren Opera House, if you'd like to follow their progress.
*hugs*