What to do with that pretty squash you just purchased
You're in the grocery store or your local market. It's late afternoon and you have dinner on your mind. You see mounds of winter squash. At least that's what you think they are. Several shapes and colors and sizes. Hard-skinned. Heavy things. For some reason, you are drawn to them. You approach them cautiously, looking around to see if anybody is watching you. You remember reading somewhere that squash is good for you, and that it keeps awhile, and you glance tiredly at the potatoes and sweet potatoes. You imagine that squash would be a nice change, if you can figure out what to do with it. In fact you're not sure if you've ever prepared squash before.
Your mother, you remember, tried to ply you with squash from time to time, but that was back when you were a kid, and knew more than her–eons ago!!–and nothing she said could convince you that it was worth trying. Times have changed, you think.
Times have changed.
You remember something the kids came home from school with . . . what was it . . . oh yes. "Eat the rainbow." Sounded dorky at the time but . . . hmm. These squashes certainly would help with that.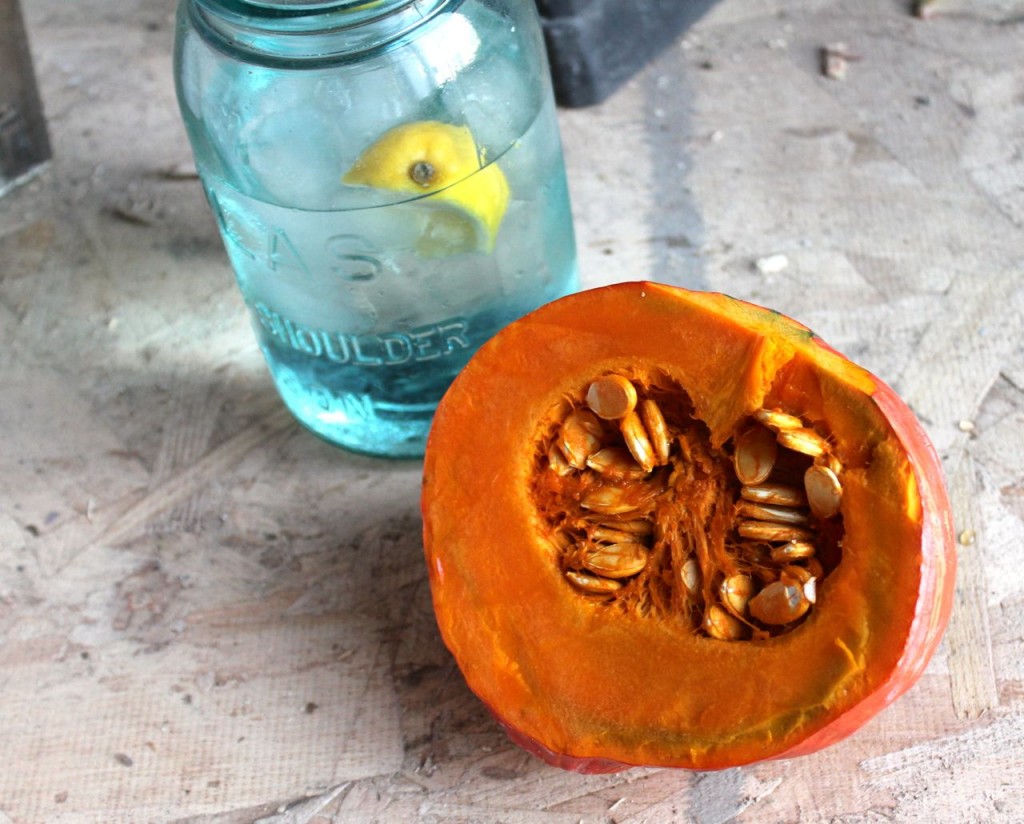 "First time for everything," you sigh, hoisting a few into your cart. You feel virtuous, adventurous, and yet confused. You're not sure why you're doing this, but you do it anyway. Life is adventure! you muse, as you push your cart towards the check-out. And if you can find adventure in the grocery store, so be it. Good for you. Learning new things! Trying something that you never thought you'd try! Ever. Eating . . . squash.
You lug your treasures of dubious value home, you pull them out of your shopping bag, and you sit down for just a moment in your kitchen to gaze at them in puzzlement. You have a meeting of the minds. With the squash. You want to like these strange, hard, colorful, curious veg, but you've heard derogatory comments about squash for as long as you can remember. But–doggone it–you are sick and tired of fixing corn and potatoes, potatoes and corn, the occasional can of green beans–with the meals that you present to your family every night. You're ready for bigger and better things.
There's more to life–and side dishes–than corn, potatoes, and canned green beans, surely. You know there is. It's up to you, though, to figure it out.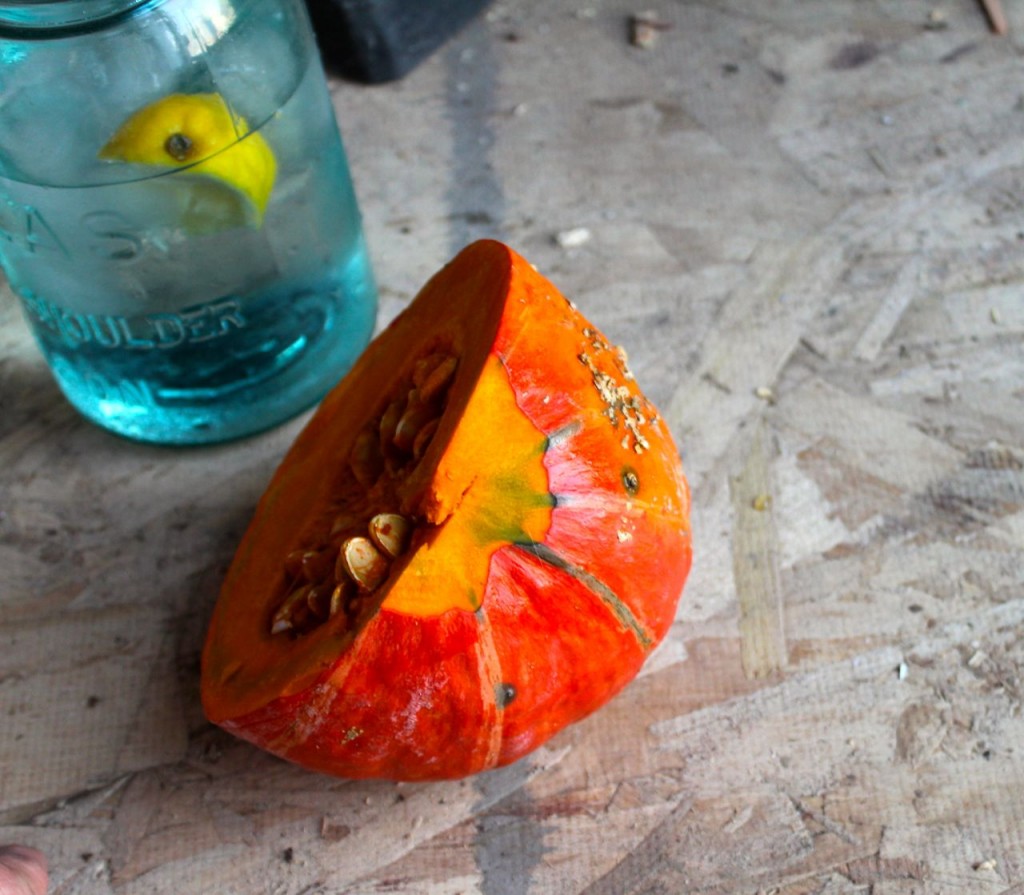 A sudden, remarkable memory strikes you: you are in junior high. You have been presented with your noon hot lunch, and next to the hamburger patty and across from the steaming pile of green beans, there is a lukewarm amorphous yellowish glob.

"What is that?" you ask your best friend, quietly, being careful not to let the lunchtime cook hear you (rumors have it that she has quite a temper, and this is something you absolutely do not doubt). It is a watery, lukewarm pile of yellowish mush, if you recall. Something . . . watery . . . oozes from it. A slab of margarine perched on the top does not increase its appeal. Which, it must be noted, there is absolutely none.

A popular girl down the line curls her lip and announces loudly "It's squash, dummy. It's gross." You note with appreciation that she is not afraid of the temperamental school cook, and you wish that you were her. Briefly. For the hundredth time this week. Without the meanness.

No way did you try it, of course. That day, or ever. You scooted it away from the rest of your food with your fork, covered it up with a crumpled napkin, and went back to get a second roll, instead.

As this memory floods your memory banks, you're wondering what on earth coerced you to buy these things in the first place–maybe you should have just grabbed that bag of russets! Now that you remember what squash is—! But then you remember. A picture online of a squash dish that actually looked pretty tasty. Colorful—rainbow-like, actually.

You decide to forget the mean cook and the squash-eschewing popular girl in junior high. You're filled with a new resolve: to not be intimidated by the squash. You are better than that. You square your shoulders. You will prepare it in such a way that your family will love it. In so doing, you'll prove yourself to have finally escaped from caring about the opinions of the popular-but-mean girls in life. Heck. Junior high was twenty years ago. It's time.

So you dig up the recipe that you saw—this recipe, as a matter of fact. You have to search a bit to find the rest of the ingredients, but you make this recipe and you are delighted to see that you are, in fact, cooking the rainbow. And the really surprising thing is–everybody loves it.

Including you.

Wouldn't the popular girl be surprised at that. Surprised, and, dare you imagine, impressed?

Squash, after all, is your new friend. It's delicious, filling, versatile, and beautiful. Your life is better for knowing this.

How could you have doubted this? Your mother, of course, was spot-on.

🙂



You probably wouldn't believe how this roasted root dish smells up the house something wonderful. Do try it! You'll love it!

Better yet, your squash inhibitions will be vanquished, the grumpy school cook and the popular girl dismissed from your memories, and your family will be better fed.

All good things.

*hugs*