What's happening in my hoop house the week before Christmas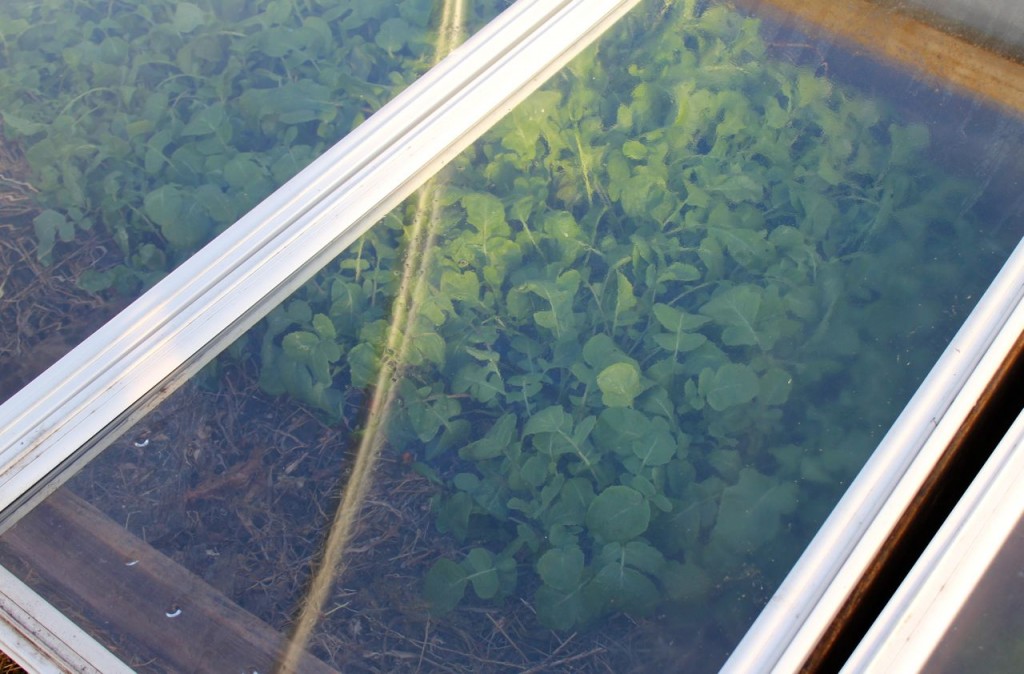 A spate of very cold days blasted in, bullied us a bit, and then whimpered out, giving in to some unseasonable warmth Naturally I've been procrastinating on my indoor chores for an hour or two every day to soak up the sunshine outside. It's the vitamin D that I won't be denied. I still have a few bulbs left to plant; the woodchip pile is not frozen solid yet so is still haulable; I still have tomato cages to pull down and stack neatly for the winter. Time's a'wastin' though. It won't be long before the ground is frozen and I'll have to be more content inside, after all.
These chores may seem like work to some, but to me it's a welcome excuse to be outside in the sunshine. So many good things are happening out there–my Icelandic chickens are growing up and I must study them and decide which roosters are to stay and which (alas) must go. I have gardens to plan and even the orchard could stand a bit of a cleaning up, if the nice weather holds. It was only in the low 40s today, but with the sun out, it felt much warmer. And in my hoop house, it must have been nearly 70.
When it's a bit too cold or too windy to spend much time outside, but I need (yes, need) to be outside, the hoop house is where I go. But, shhhh. Please, friends, don't tell anybody. Sometimes it's the only quiet place in the neighborhood. And sometimes a mom dearly loves a bit of quiet.
Even just a few minutes, before the little boy and the dogs find you.

Just so.
One day this week, with any luck, I'll pull down these tomato cages and stack them neatly outside, and Mack and I will heap the tomato vines into the chicken yard to become part of their deep litter.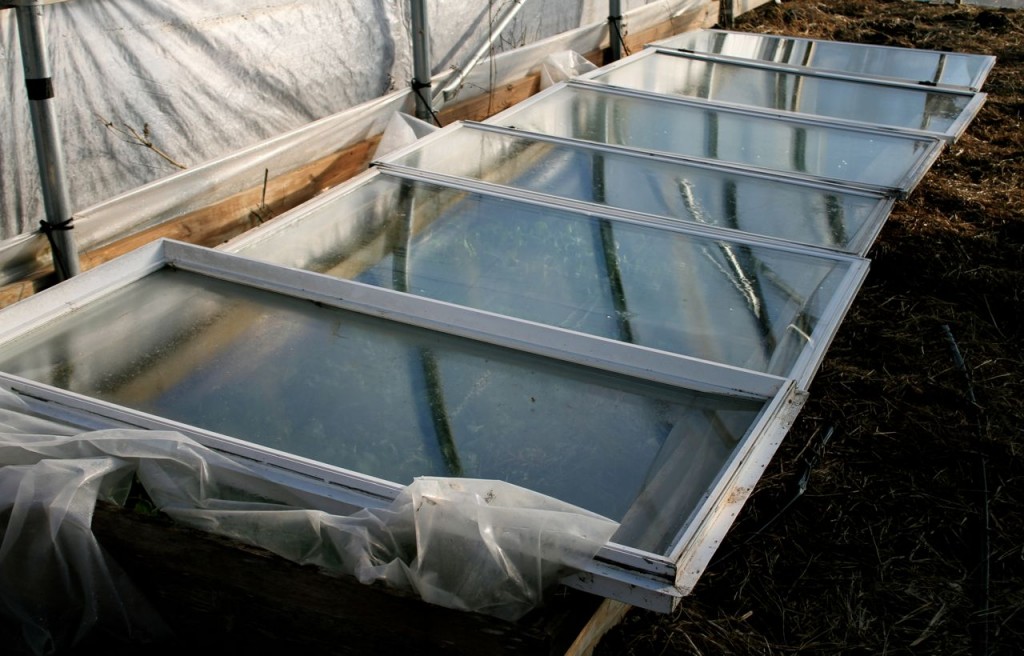 I don't remember precisely when I planted these beds full of cold-hardy greens and radishes, but it was at the point in fall where I thought I had missed the window (no pun intended) to do so. Our fall seemed blissfully long and warm, and suddenly one day in the midst of it, I thought "Why didn't I plant some stuff in the hoop house?" And though it was risky, I went ahead and planted kale, arugula, mustard, and radishes. Then our sun porch and kitchen remodel made these excellent heavy windows available to me, and I set up cold frames, too. So these plants have been growing slowly and steadily ever since! The baby greens I use in salads and smoothies and stir-fries–anyplace I need something green and leafy–and the radishes of course don't make it into the house.
Ooops. Don't read that, Amalia. 😉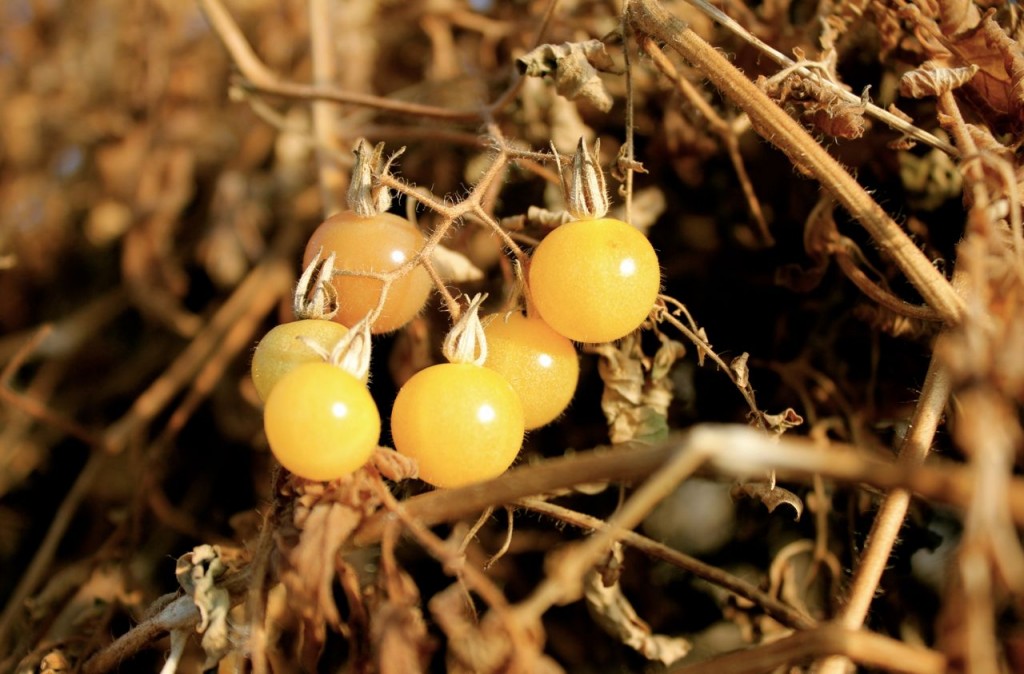 These little tomatoes aren't any good because they've been frosted, but I toss them to the chickens and they don't seem to mind the sub-par-ness of them.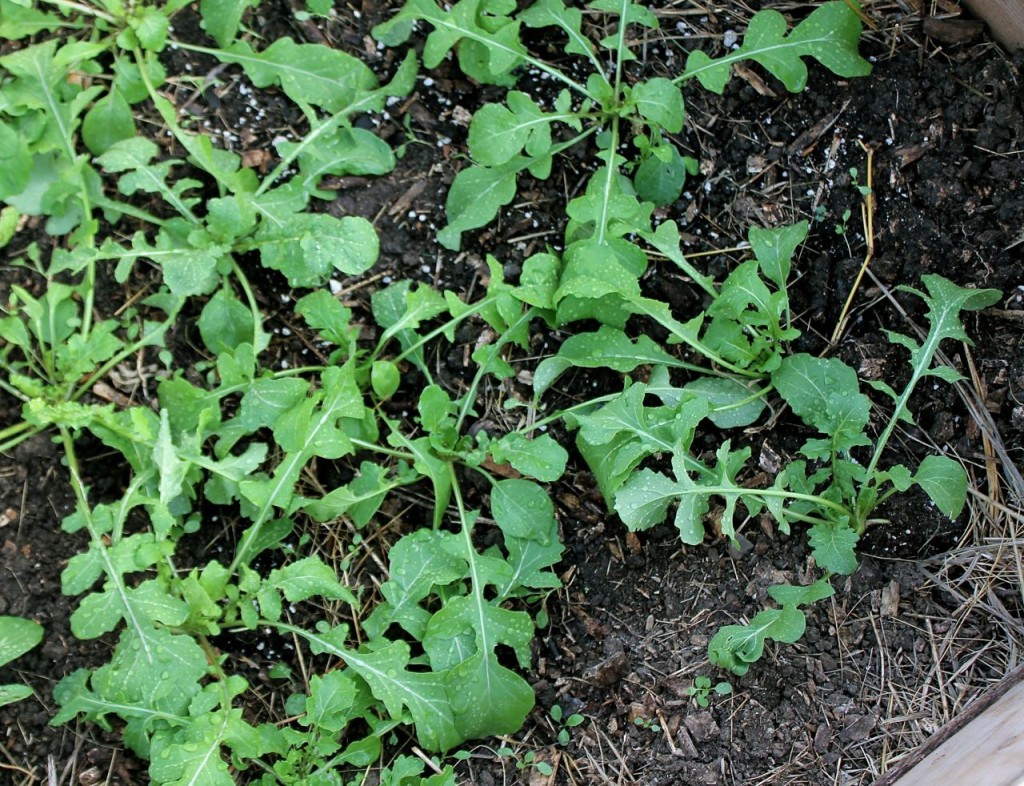 I crave greens in the winter–do you? These spicy arugula leaves, and the giant Japanese red mustard below, are plenty spicy for my tastes (the mustard tastes a bit like wasabi) and my garden-hungry eyes feast on them, too, with great pleasure.
Take a peek–what do you think?
I'm going to enjoy serving green salads for Christmastime, when the kids are home, with baby greens from my own hoop house.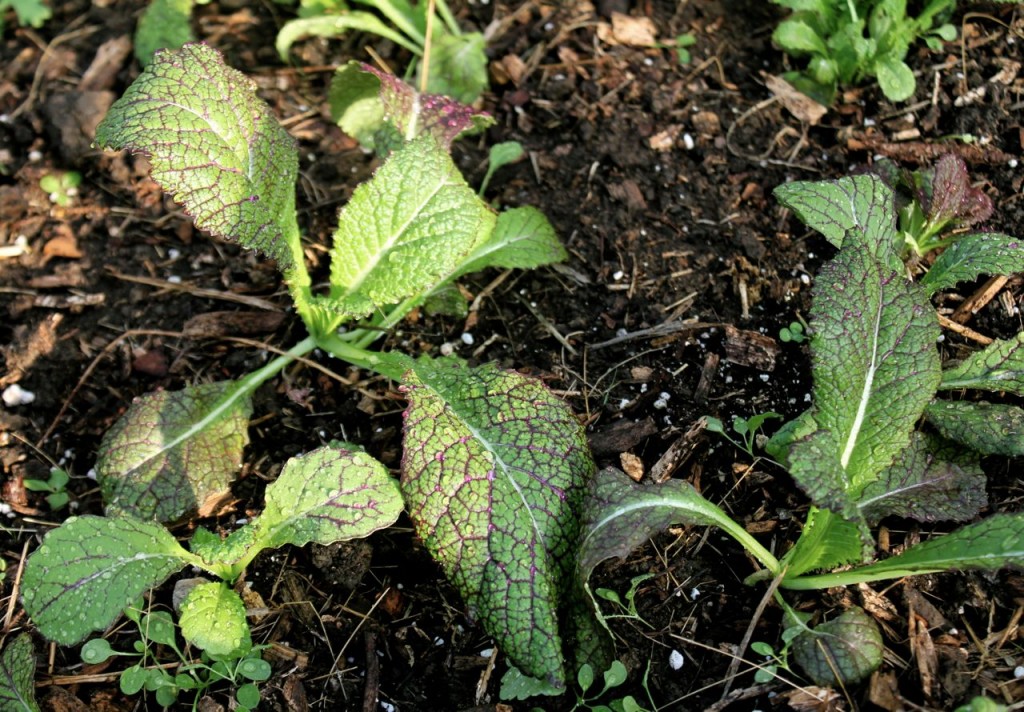 I learned from my friend and garden mentor Gene about growing kale in its baby state. Isn't it cute? It fits nicely in the cold frame if you clip it down often. Otherwise these kale plants will be a couple feet tall at maturity. And it's so tender and sweet when harvested at this stage, too. 🙂 Might be something you want to try next spring. Plant kale seedlings much closer together than you usually do, and then clip most of the leaves down to the ground every so often. It'll grow back. I let some of my kale plants grow to maturity in the garden, too, but not the ones in the cold frame. So many uses for kale.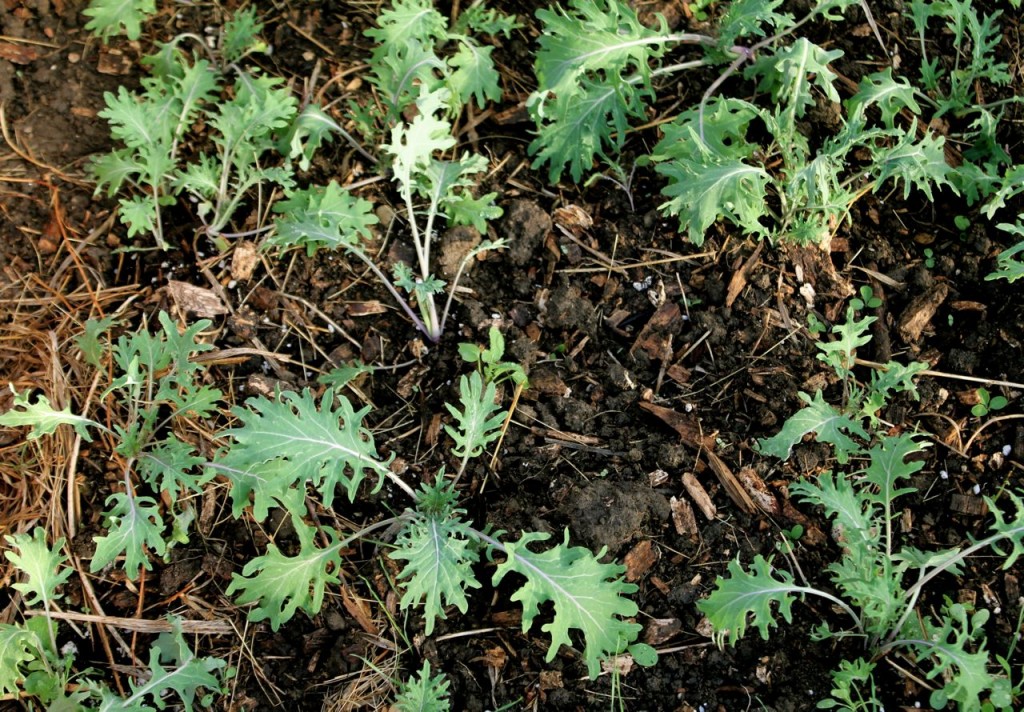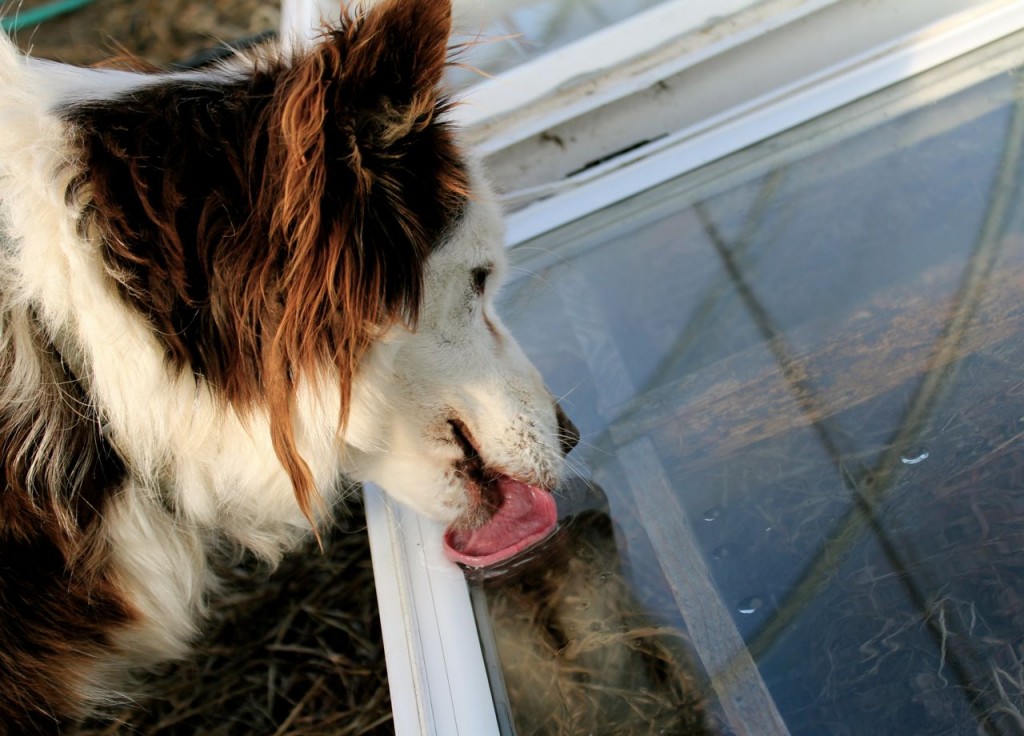 The dogs have found me. Our old dog Bea is finally beginning to show signs of her age, and is thirsty all the time. She licks the puddle off the cold frame. Poor thing.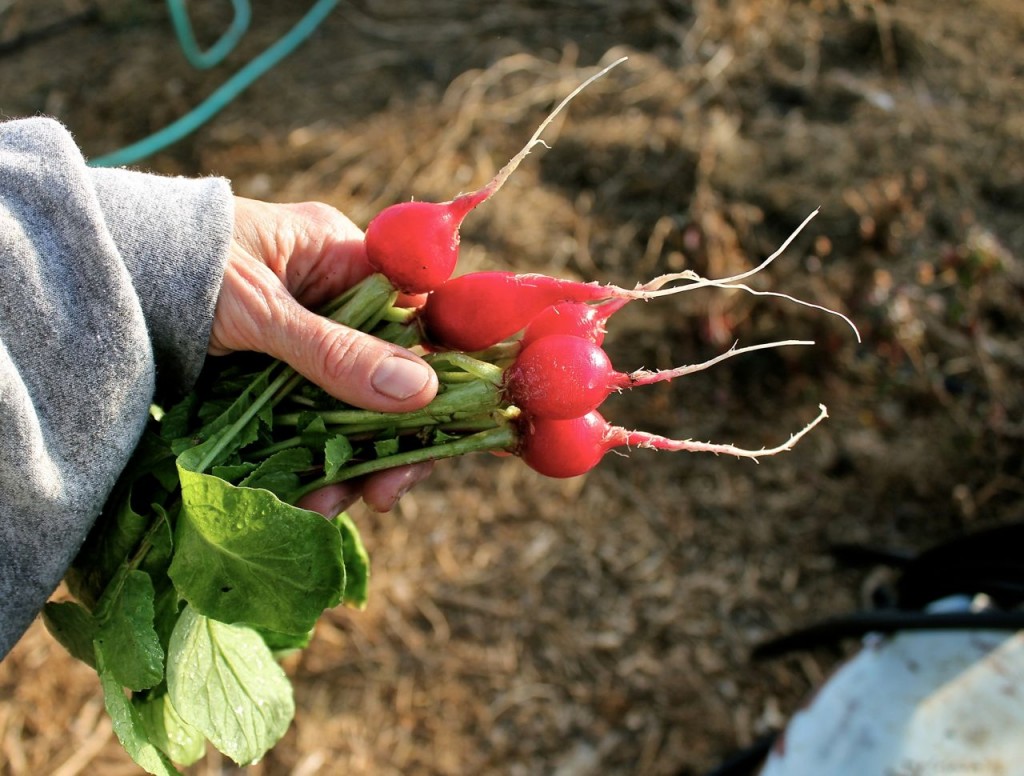 These aren't the best radishes I've ever grown, but not bad for the week before Christmas, eh? 🙂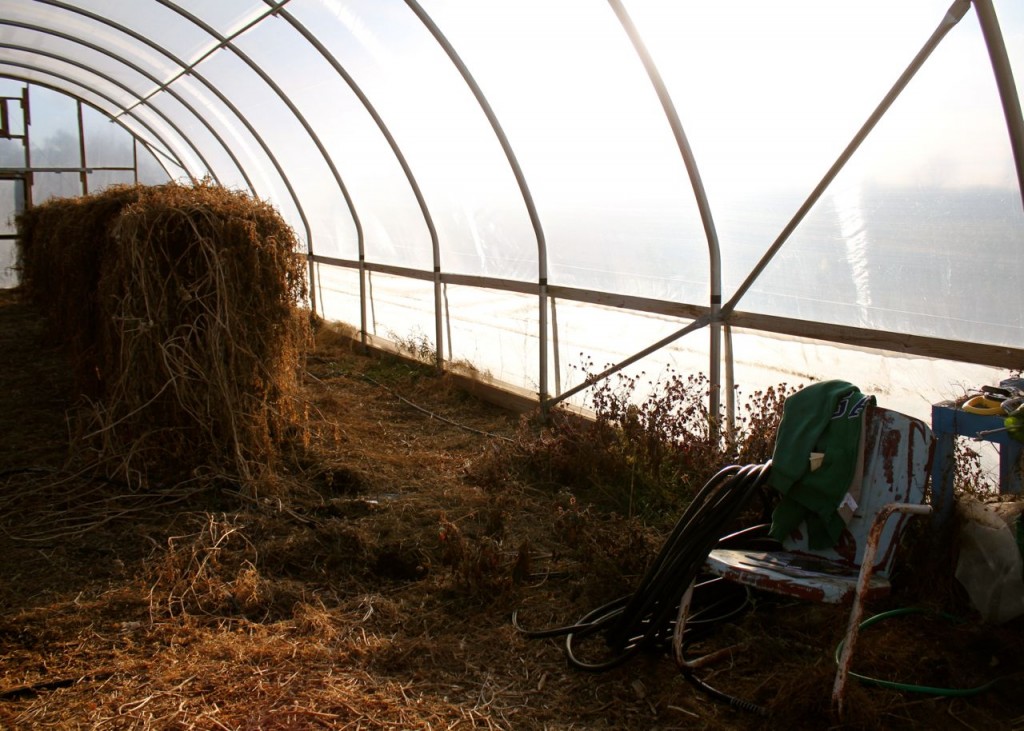 Mack has found me. He has brought me his current issue of Popular Science (yes, it is his preferred reading these days) and urges me to sit down and take a look at it. He clears a place on my old chair and gently pushes me to it. "Sit down, Mom, please—" So I sit down, wondering what the hurry is? Hmm.
Okay. I see. He wants a "real robot" for Christmas and shows me the one he wants. This boy of mine.
🙂
Have a great weekend, Gentle Reader. I love ya, I do.
*hugs*