Quarantine Coloring Pages freebies & The Sunken Dungeon Kickstarter!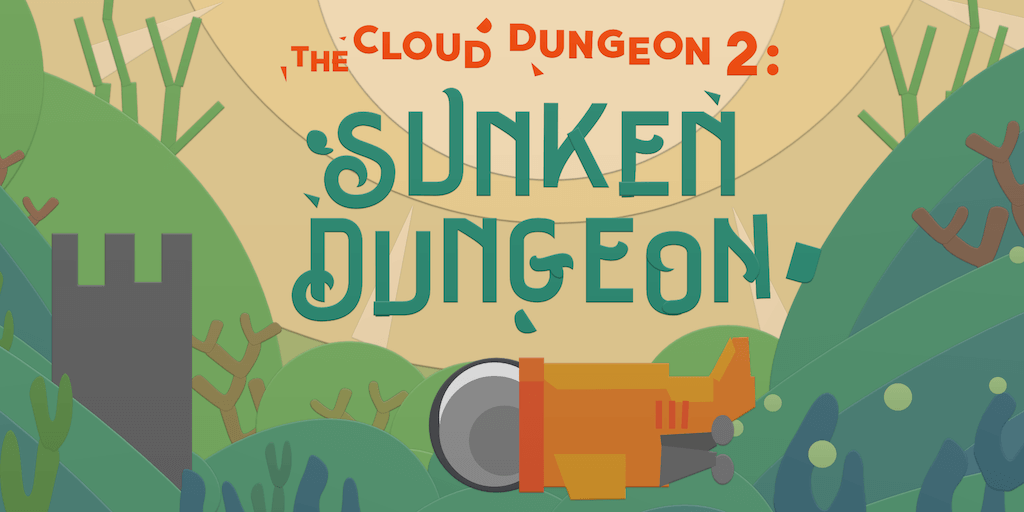 Gentle reader, I hope you are well. I also hope that you've been able to find a plethora of good things out of the difficult situation that we've been forced into. I've personally seen so much creativity and innovation come out of the Covid 19 pandemic, in all areas of life. I would guess that you've been privy to it, as well.
Today I want to share with you an exciting opportunity to join me in supporting my son Andrew's new Kickstarter campaign. Andrew is a game designer and graphic artist, but more than all this he is an excellent story-teller, and he has a passion for creating unique, family-nurturing projects and games that make the world a better place. Andrew has successfully funded several projects on Kickstarter. This is his new one; it's a cut paper game that you can gather at the kitchen table and play together as a family, and it is just delightful. It's called Sunken Dungeon.
Watch this little video and you will get a good feeling for what the game is about, and you'll also get a glimpse of Andrew's heart. (Tip: see the old lady playing the game with a bunch of cute kids in the video? That's me.)
Andrew's gift
There's more to it than just asking you to join with me in backing this campaign, however.
From Andrew: "I've been trying to do what I can for people in quarantine, and I'm running a Kickstarter where people who are facing job insecurity can get a free printable copy of the game."
Also, Andrew has set up this project so that backers who are financially secure can "sponsor" those affected by COVID, and send them a copy of the game. Might this apply to you? Or to somebody you care about?
Andrew again: "Anyone can message me and be put on a list to get the printable game when it's done, and some will be "sponsored" and receive a physical copy of the game."
That's anybody. Andrew wants to reach out to help anybody who is struggling particularly because of effects of the Covid 19 shutdown.
A note about Kickstarter
If Kickstarter is a new concept to you, here's a little about it: Kickstarter is a funding platform for creative projects: everything from films, games, and music to art, design, and technology. Kickstarter is full of ambitious, innovative, and imaginative ideas that are brought to life through the direct support of others.
Kickstarter is not a store. Backers pledge to projects to help them come to life and support a creative process. To thank their backers for their support, project creators offer unique rewards that speak to the spirit of what they're hoping to create.
And something special for my gentle readers
Andrew has got something special just for you, my gentle reader. If you jump in with me and back Andrew's Sunken Dungeon Kickstarter project this week (don't wait; there are only 11 days to go!) and let him know you're from vomitingchicken.com–i.e. one of my peeps!–he'll draw you a pet chicken that he'll add to the book somewhere. (It will be like your own Where's Waldo!) (Fun, huh?)
I mean, really. How fun is that?!
(How to do it: Click on the link above; add your support to the project, and then write a personal note to Andrew on Kickstarter to let him know you're one of my gentle readers. That's it! Easy-peasy!)
Please join me, and we could flood this game with . . . chickens! ha!! I'm certainly going to be searching for my personal chicken. (Andrew, I'm assuming you'll work out some sort of tip so we can tell whose chicken is whose, right??)
Don't forget the Freebies: a Quarantine Pack to help out
Whether or not you back the game, click here to obtain free printables, as Andrew's gift to you. It's been a tough time for every one of us. Taking it one day at a time is important. When the day comes that you need a boost to your spirits, settle down with a new project (like one of these!) and do something fun with your dear ones.
It will help.
Thank you
. . . for popping in today, dear friend. I hope some wonderful things are happening at your house right now, amidst the scary things. I hope you and your loved ones are healthy, well-hugged, and well-fed. I hope there's plenty of delight in your days at home.
Life is precious and our earthly lives won't last forever. Engaging in time together doing things that make each other laugh and feel happy . . . this is worthwhile any time, but especially when everything else is weird and troubling. Focusing on the lovely people in your orbit is more important than being distracted by the million and one little annoyances and irritations of an earthly life, wouldn't you agree?
Can I ask you a favor? Drop me a note in the comments below and let me know how you are faring. And secondly: if you enjoyed this post, if you feel like it has some value, please share it with your friends. I'd like as many people as possible to be able to participate in this Kickstarter.
And thank you! Take care. God bless. Stay healthy.
*hugs*