Road-trip: Exploring Michigan's UP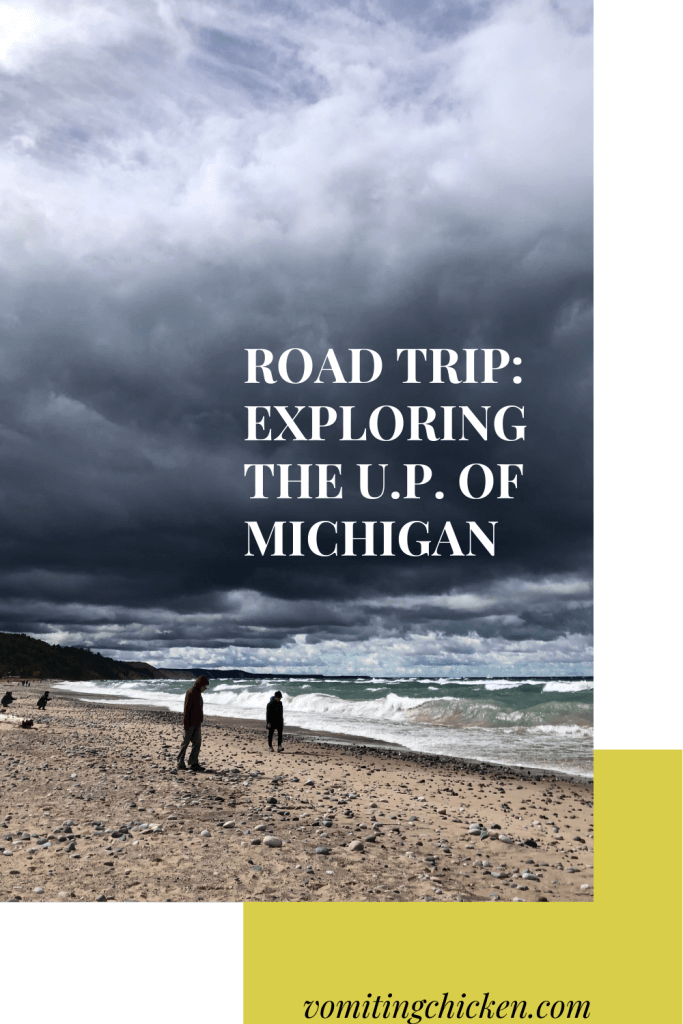 Hey! Don't you think it's time we started a Movement? I would venture to name it the Take a Little Trip Movement. It's good for what ails you, as my dad would say. And we all have plenty that could potentially ail us at this time in history. Bless our hearts.
We could make buttons! T-shirts. Tote bags, all with our iconic "TALT Movement" logo*. We would never have meetings (because who really likes meetings? Nobody) but instead would encourage each other to take little trips as often as possible. For our mental health, for our joy level, and for many other reasons as well.
What ails you right now? Ennui?* Fear of what's to come? Too-much-time-on-your-phoneness? Overwhelm and just-too-busy-ness? Too much time just hunkered down in your domicile, trying to figure out what in the heck is really going on in the world?
I'm. With. You.
(sounds like "On-We," basically.)
The Amana colonies in Iowa are basically on the way(ish) from Nebraska to the UP, so we stopped by for some very good ice cream, to listen to a Bluegrass band on a cute outdoor stage, and to stretch our legs and admire the tidy, well-kept old communities.
Honestly, we could have spent out entire vacation just hiking, exploring and admiring this area. It is SO GORGEOUS. I can tell you that the cruise we took–it took us out on Lake Superior, from which many of these photos were taken–was totally worth the ticket prices.
The sandstone cliffs that make up the Pictured Rocks National Lakeshore rise 50 to 200 feet above Lake Superior.
Take a gander.
If you plan a trip to this area, you will want to check out all the lighthouses, historical museums, and the like. The ones that we visited were clean, uncrowded, interesting, and staffed by polite, hospitable folks.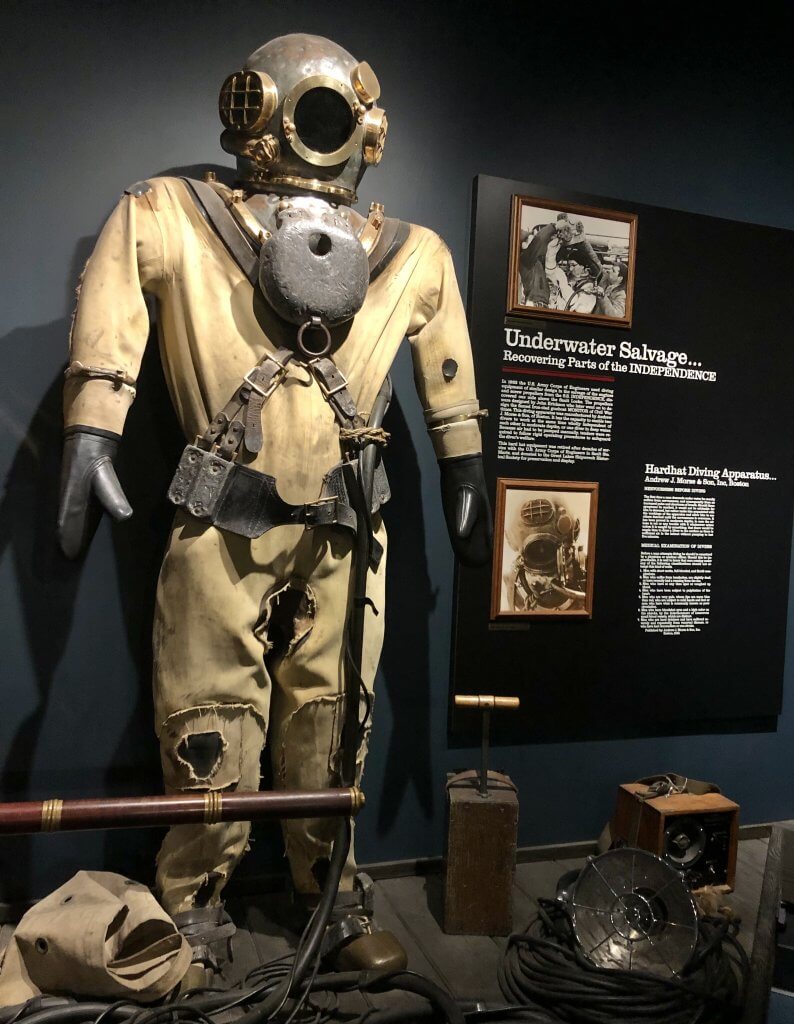 We were only there for a few days, so not long enough to see many of them, but we did thoroughly enjoy the excellent:
Great Lakes Shipwreck Museum
Lake Superior, as beautiful as it is, has earned the reputation of being the most treacherous of all the Great Lakes. Whitefish Point marks the critical turning point for all ships entering or leaving the lake. The waters that extend west from Whitefish Point along the 80-mile stretch of rugged shoreline have earned the ominous title, "Lake Superior's Shipwreck Coast."
The Great Lakes Shipwreck Museum is housed on the grounds with the lighthouse, the 1861 Lightkeeper's Quarters and Exhibits (all are totally charming), the 1923 Surfboat House and Exhibits (fascinating), board walks that take you out to a beautiful birding area, and of course the BEACH. There's also a Museum store with plenty of tchotchkes, t-shirts, and treats.
But the jewel of the place is the museum. There are detailed displays of at least a dozen (I'm guessing the number) shipwrecks, with scale models of the ships, the story of how each sunk and what/how many were lost, and exquisite artifacts, amazingly rescued from each shipwreck.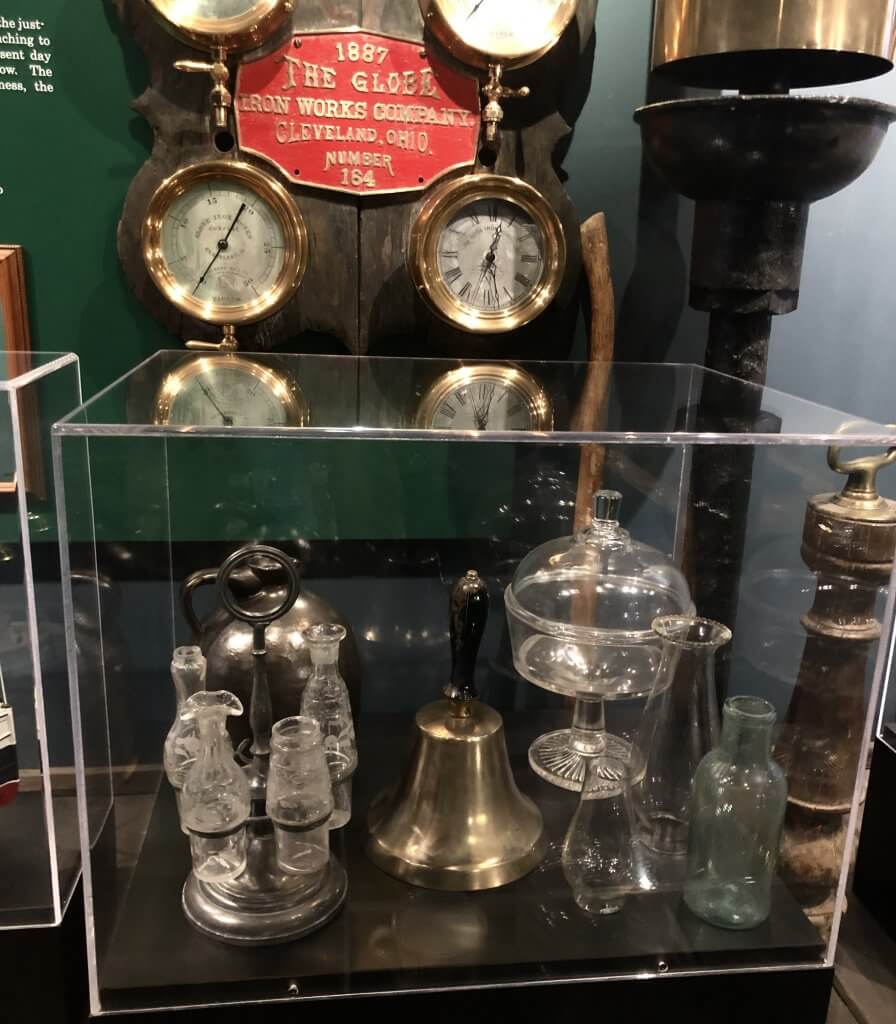 Yeah. You need to see it. It's amazing. You can check out all the deets here.
Also:
Tahquamenon Logging Museum
This logging museum was simply a celebration of the American spirit. At least that's the way it hit me. It reminded me of the grit the settlers of America had. Those folks were searching for freedom–freedoms of religion, of speech, freedom to pursue the kind of lives they dreamed of, freedoms from persecution and tyranny. They were sick of people telling them how to live. They traveled a good long way and put their collective shoulders to the plow, their hands to the forge, to make their dreams a reality. Those folks had grit. They were strong and brave and determined.
Hard work is its own reward, of course, but there are many things you can't accomplish without working very, very hard. Building a home. Raising a family. Being a lumberjack!
This place was amazing too. There was not only a museum of the early days of logging in Michigan's upper peninsula, but there were buildings full of other displays, a schoolhouse, a dining hall (where you can get a real lumberjack breakfast, if you show up on the right day), and more. More info here.
Oh. And there were loaded apple trees in the yard, and the lady behind the desk gave me bags and encouraged me to pick all I wanted. *swoon*
Oswald's Bear Ranch
Oswald's Bear Ranch seems to be a labor of love for its founders, Dean and Jewel Oswald. It is the largest bear ranch in the United States and houses 41 bears (as of this writing) with huge habitats and a nice walking path around them all. Rescued cubs are brought there every year.
Pro tip: the gift shop is well worth a visit! Bears, bears, bears, on t-shirts, caps, and key chains.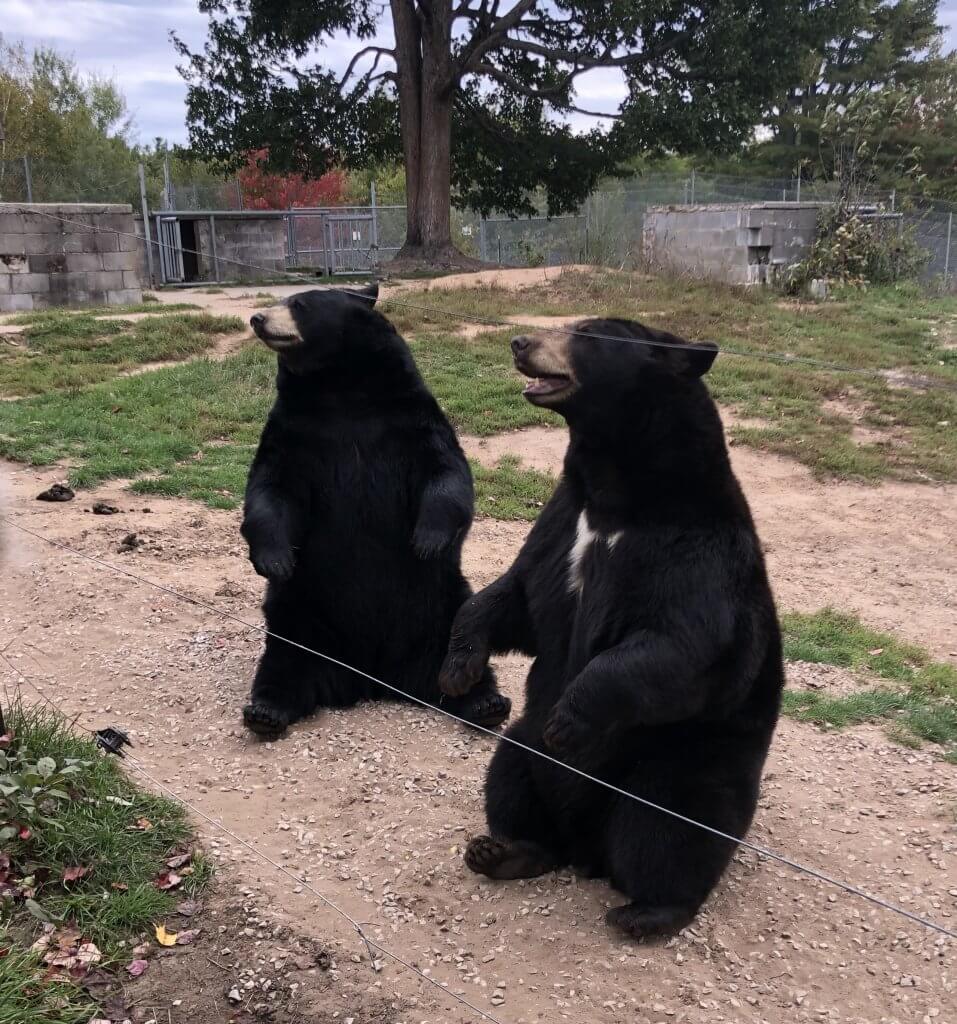 Oh, gentle reader. If you like these things, you'll find plenty to explore in the Upper Peninsula. Gosh, I've taken so long to write this post, because as I search through the interwebs to find websites and links, I just sit, transfixed, reading about all the places that we've just visited.
What a gift, to be able to travel freely in this big beautiful country of ours, and to visit areas we've never seen before! Truly. I treasure this freedom. I hope you do, too.
We were just minutes away from Lake Superior, in a cabin near Au Train Lake. We stayed at Dana's Resort there, but there were several that were similar. It was lovely.