Springtime Easter Green Salad, with Timothy's favorite dressing
I love Easter Sunday.

I love newness of life, renewal, the fresh tender greens of spring, the triumph over the grave, I love this: He is risen indeed! Death has no control over Him! I crave new beginnings, with all the "no mistakes yet" aspect of them. Easter is a new beginning, especially for Christians–and for gardeners who live in our part of the world.
There is renewal and rebirth happening everywhere you look: the daffodils are blooming, the basement is full of delicate tomato and pepper seedlings, each day holds something new outside: bluebird sightings, buds on the fruit trees, purple martins flitting through, thick spears of tulip leaves poking up through the dirt, wild ducks on the pond (if only for an hour or two). So many changes every day, that one needs to go out a couple of times a day and just look and absorb it. Springtime goes too quickly in our part of the world. There are not enough hours of its sweetness to take it all in.
And Easter Sunday is a special day out at our place. Not only do we host a lovable group of family and friends for Easter dinner and an afternoon of fun, we eat as many little candy robin eggs as we can stuff into our faces, not to mention black jelly beans and pastel chocolates.
Because: calories don't count if you pull candies out of colorful plastic cups out in the yard, and eat them while standing up and strolling about, right? That's what I saw somewhere. On the internet. On some blog or something. So it's gotta be true.
We clean for hours days in preparation for Easter Sunday. The kids and I all have scoop shovels and we're hard at work, you have no idea how big this is. If we're lucky, the weather will be fine, and we'll play games outside. If the weather is less than ideal, there are always games and guitars and other things we can play inside. Amalia has already pulled out Ticket to Ride: we haven't played it since we got back from New Zealand, and since she's the new Barracuda at that game, naturally it's the first we'll play. (It's uncanny: she always wins. But maybe today things will be different?)
I've put Timothy in charge of coffee, so that alone will be worth showing up for. Timothy and Davey–two tall lanky fellows–will hide all the Easter baskets, and the difficulty of the hiding places is always dependent on whose baskets they are hiding. They are usually gentle with me, and hide mine someplace easy. They know that dessert only happens after all the cups are located. And it's going to be a pie-heavy meal this year, with three of us making pies.
There are five of us siblings in my family: Mark, Anne, Matt, Mollie, and me. It's not wise to miss Easter dinner, because of this deal we started years ago. If any sibling does not show up, he gets lampooned in a most unique way. We make a "faux" sibling, and take pictures of them in strange places and positions, and then make public these photos. Social media works out nicely for this. 🙂 We have a lot of fun doing it. If things get dull, we just set up another photo op and take some more pictures and that perks up the mood so nicely. Usually there is just one sibling missing, or possibly two. I, Gentle Readers, never receive this treatment because (cough) I am the hostess. I, simply, am always here.
This is what happened one year when poor Matt didn't show up. I felt so badly (cough) about this. (Sorry about the poor picture quality: this was before we all had such nice cameras in our 'phones.)
Regardless of this quality of steadfastness on my part at Eastertime, I am not the Golden Child in my family. But that's another subject for another day. 🙂
This year, of the five siblings, only Mollie and I will be here. That leaves Matt, Mark, and Anne, all gallivanting around and spurning their family of origin's Easter tradition! Please watch social media for the next few days after Easter. Tomfoolery, shall we say, is invited to Easter dinner this year.
🙂 And he is always a welcome guest (hehee).
Our menu usually runs along these lines:
Ham, prepared by Dad so it is always fabulous
Some sort of hot and steamy potato dish
Roasted veg
A big green salad of superb proportions
Stuffed eggs
Frog eye salad
Desserts
Hot homemade rolls
Excellent coffee, endless cups of this, with sugar and cream if desired
Whipped cream to put on whatever you like
Easter candies
I always bring the Big Green Salad. I have been monkeying around with salad dressing recipes for the past couple of weeks, and I served a new dressing I was fiddling with on a salad at dinner one night this week: fresh garlic, grated fresh ginger root, Dijon mustard, olive oil, and lime juice. Sound good?
What I heard come out of my son Timothy's mouth shocked me to the core. To the core. To wit:
"I think this possibly could be the best-tasting salad dressing I've ever eaten."
*gasp*
I was stunned and rendered speechless for, like, a full minute. This quiet, smart, accomplished, introverted son of mine doesn't make such statements often. Or, ever. And nobody in our family tosses around compliments without meaning them. So I regarded this new salad dressing recipe as a keeper, for sure. A miracle salad dressing. Superlative. Nonesuch. All these things.
I sat and stared at him, and then I stared at the salad dressing, in turn, for a full minute or two. Shocked.
It made an impression on me, shall we say: the salad dressing, and the fact that it encouraged my quiet son to make such a bold statement. I made more of the salad dressing the next night, always experimenting and tweaking, you know. And I decided that it was, indeed, worthy of addition to the Easter dinner groaning board.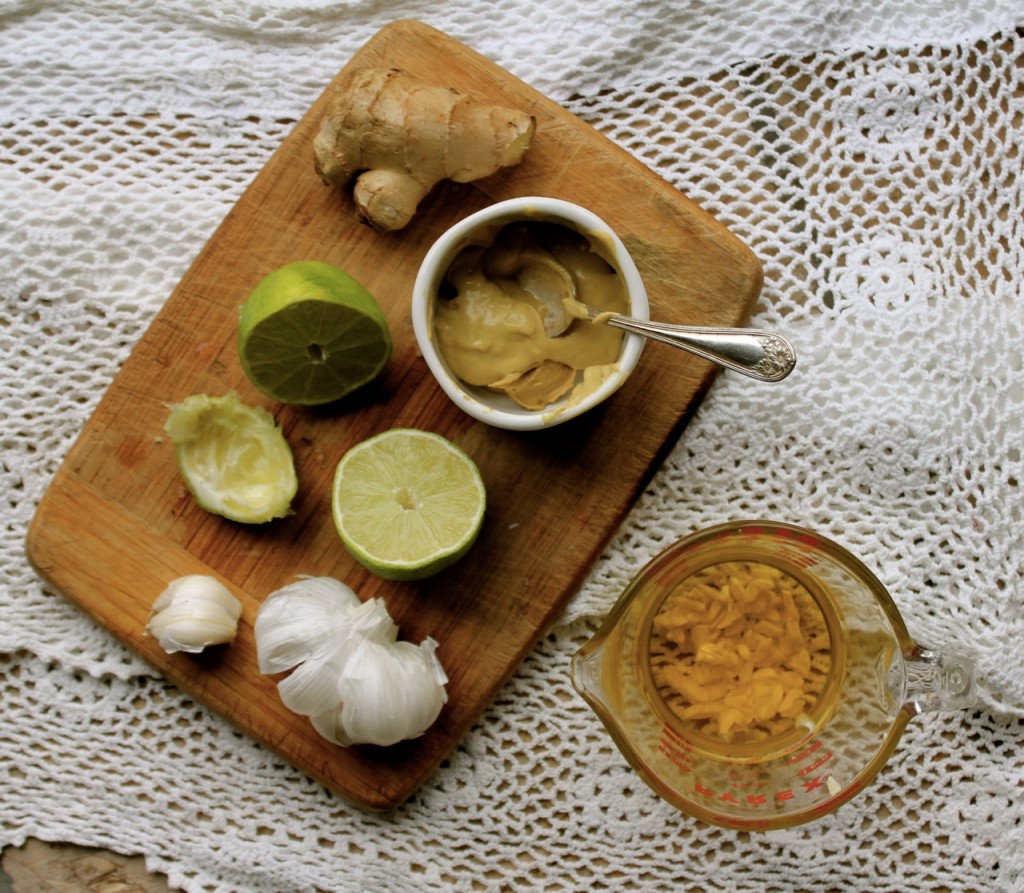 And because that wasn't enough, I clambered up onto the rooftop shortly afterwards (we have a very high roof, too, make no mistake!) and I screeched in the direction of town:
"I JUST MADE THE BEST SALAD DRESSING TIMMY HAS EVER EATEN! HE SAID SO!! Just now, he did! AND I am not making this up!"

Flushed, disheveled and a bit scratched up (but uncaring) (those roof shingles are scrapey), I made my way back down off the roof, back into the house, sat down and finished my salad, quietly. Proud. Surprised. Flushed. Scraped.
You know how it is, my Gentle Reader, when the quiet kid speaks up. You listen. You take note. You savor. Above all you try not to make a big hairy deal of it, lest the quiet kid decides never to speak up again. But: you remember the moment, forever.
You immortalize it by writing about it in your journal. And on your blog, if it's a quiet, respectful, introspective, serious type of blog, as vomitingchicken.com is, of course.
🙂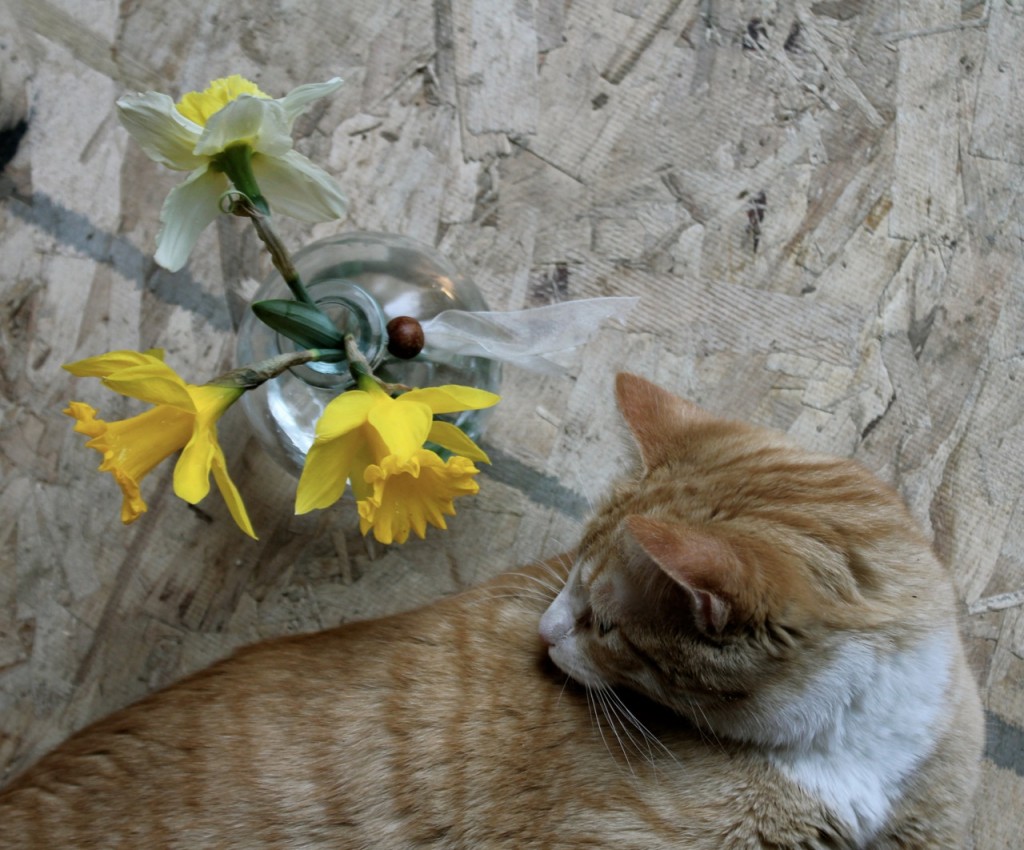 So. Enough. Here's the recipe. You're gonna love it, too, Gentle Reader. This dressing takes just minutes to whip up, and it has all the six flavors that your tongue is longing for: sweet, salty, sour, bitter, pungent and astringent. Especially if you serve it on a salad that has lots of flavors and textures in it, as I'm sure you do, whenever possible. You're pretty savvy like that, I know. 🙂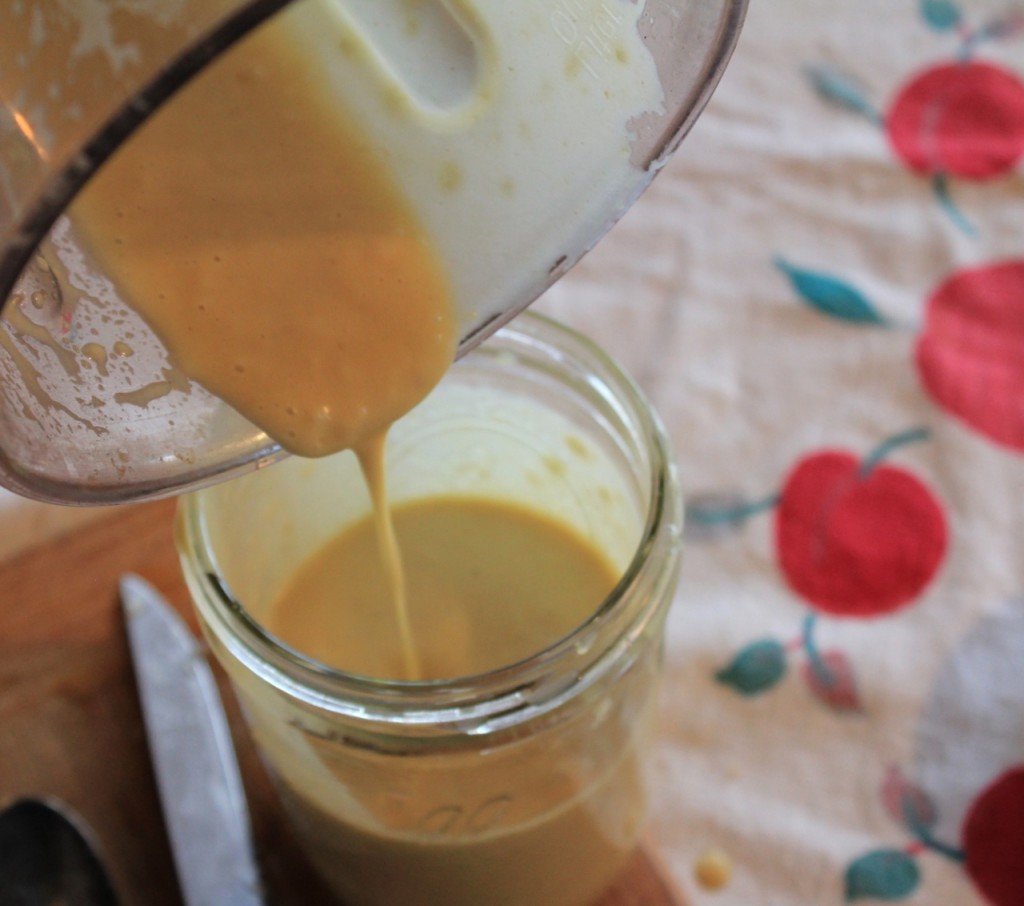 Originally, I found a recipe on this website that I tweaked and fiddled with until I liked it better, as is my wont.
And no worries today: this is so easy to make. It took me (maybe) just ten minutes to make a big batch of this yesterday, for today's lunch. This is what you need, to make it yourself:
Juice of two large lemons or limes (if the limes are small, use three of them)
2 Tablespoons Dijon mustard
2 large cloves of raw garlic, smashed and diced
fresh ginger, peeled and grated (to taste, depending on how much you like ginger!*)
2 tsp honey, or to taste also (depends on how sweet you like it!)
1/2 cup virgin olive oil
Here's how you make it:
First, smash and dice your garlic and stir it into the olive oil.
Squeeze the lemons (or limes) and mix the juice with the mustard and the honey in your blender.
Add the garlic oil in a stream to the blended juice mixture, while blending on "low," emulsifying it.
Pour into a jar and grate as much ginger as you'd like into it, stirring to incorporate.
Taste and adjust seasonings. If it's too sharp tasting, add a bit more honey. Bland? Add more ginger.
That's it! Now make a big green salad, incorporating as many tastes and textures as you possibly can into it. Here is what is going into my Easter salad:
baby kale and purple mustard (winter greens still in the hoop house)
cabbage, shredded very fine
chopped carrots
strips of colorful bell peppers
grated cauliflower (do you ever grate it? It's very cool that way!)
chunks of cucumbers
blue cheese crumbles (feta would be good, too)
chopped green onions
chopped fresh parsley
freshly ground pepper and salt
anything else I find while rooting around in the 'fridge
Just before your group sits down for dinner, toss the salad with the dressing, using a light hand (you don't want to repeat that time you put on way too much dressing: sog-o-rama! Then strategically place some quartered boiled eggs and halved cherry tomatoes on the top, and you're set. Ta-daa!
Best Green Salad Ever!
Have a sweet and happy Easter, you all!
*hugs*
*I like lots of fresh ginger root!