"Virtue Always Triumphs" show week
I hurried to the back of the darkened auditorium, to catch a scene from our melodrama "Virtue Always Triumphs." Between helping with scene changes and curtain pulls, I wanted to watch a favorite scene, but I found myself watching the face of an older lady in the back row, instead. Her seat wasn't a good one–really, literally, she was sitting in the very back row, in the far corner–and she was sitting with friends with a number of little ones that were wiggling and moving about–but her face was full of happiness as she gazed at the stage. She was not distracted by the sub-par seat, or the wiggling little ones next to her. Every now and then she'd turn to grin at the people with her, and throw her head back and laugh.
Her face was lit up with joy. She was enjoying herself, forgetting whatever troubles she had, for a couple hours at least. I breathed a prayer of thanks to God for letting me be a part of making her smile like that.
She was a stranger to me, but her grinning at our show, laughing at all the right moments, just made my day. As every director knows, there comes a time during the weeks of rehearsals that the jokes lose their humor, and you begin to hope that somebody will find this show entertaining, after all. You as a director are so intent on getting the mechanics just right–the blocking, the gestures, the enunciating, the projecting-and you hope that when the kids get these things right, the magic will occur. You hope that–after all–it will make somebody laugh.
That's kind of the point of melodrama, after all.
Bryan and I had been pushing our drama kids for months, to get their lines down, to work on their projecting skills, to get their props and costumes to every rehearsal, to enunciate clearly, all for this purpose: so our melodrama would be as good as we could make it for the audience. For without an audience, what is live theatre? In fact, during rehearsals, we always reach a point where Bryan and I look at each other and say "All these kids need is an audience now." They're ready to perform.
That's the magic of live theatre, or at least part of the magic. When the show is over, you gather up your belongings and your family and friends and head back home, where your work and your obligations and your troubles and your joys will be waiting for you. But for a few hours, you can forget everything and just enjoy being transported someplace different.
In the case of "Virtue Always Triumphs," you are transported to the Bowery district of New York City–where sketchiness and sellers of stolen goods and disingenuous creatures and all sorts of vices are being practiced. But all is not lost. There is virtue in this world. The hero, Tyrone Truhart, falls in love with a lovely girl with a past . . . who just happens to stumble into his family's humble cottage . . .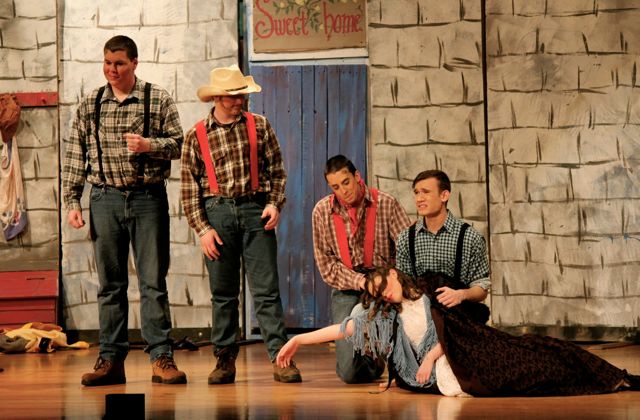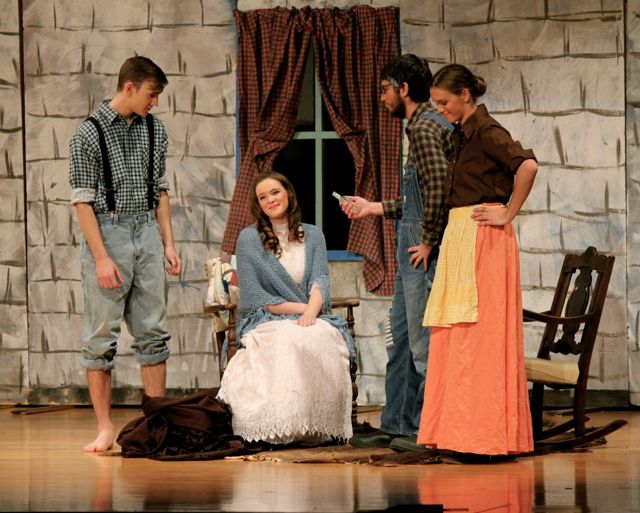 The lovely young lady, Charity by name, is pursued by an evil villain who knows that she is hiding a secret.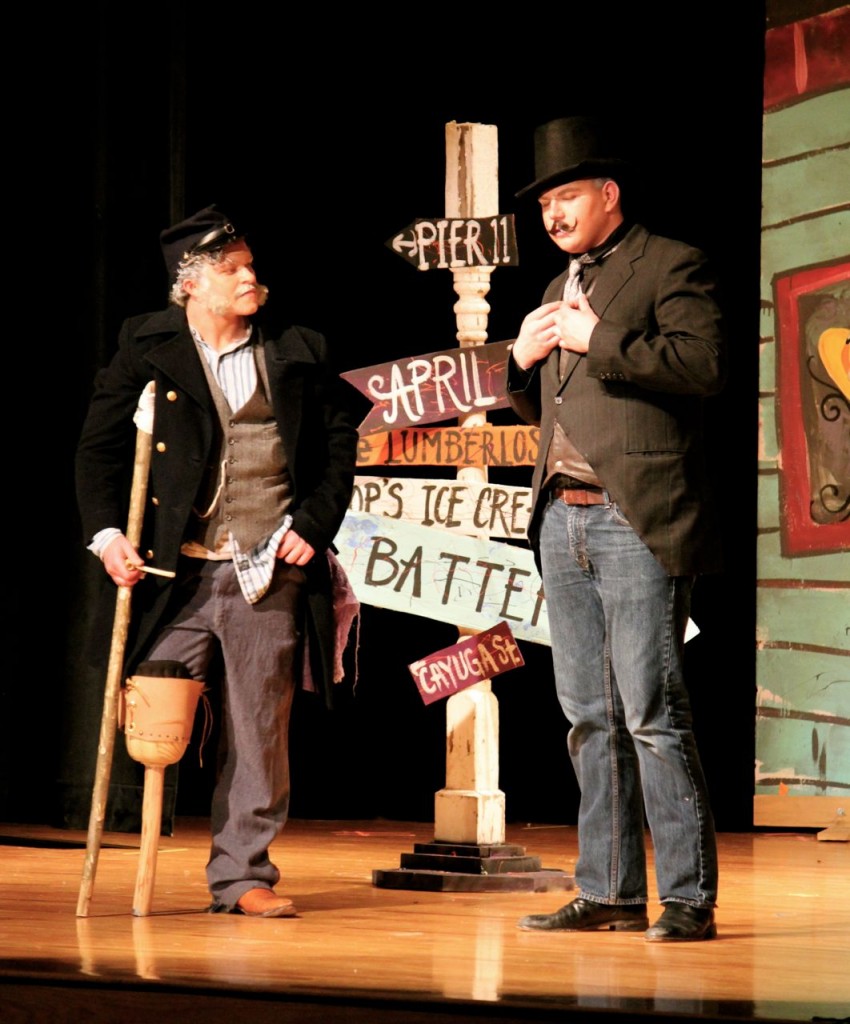 She flees to the city, but her pursuer follows her.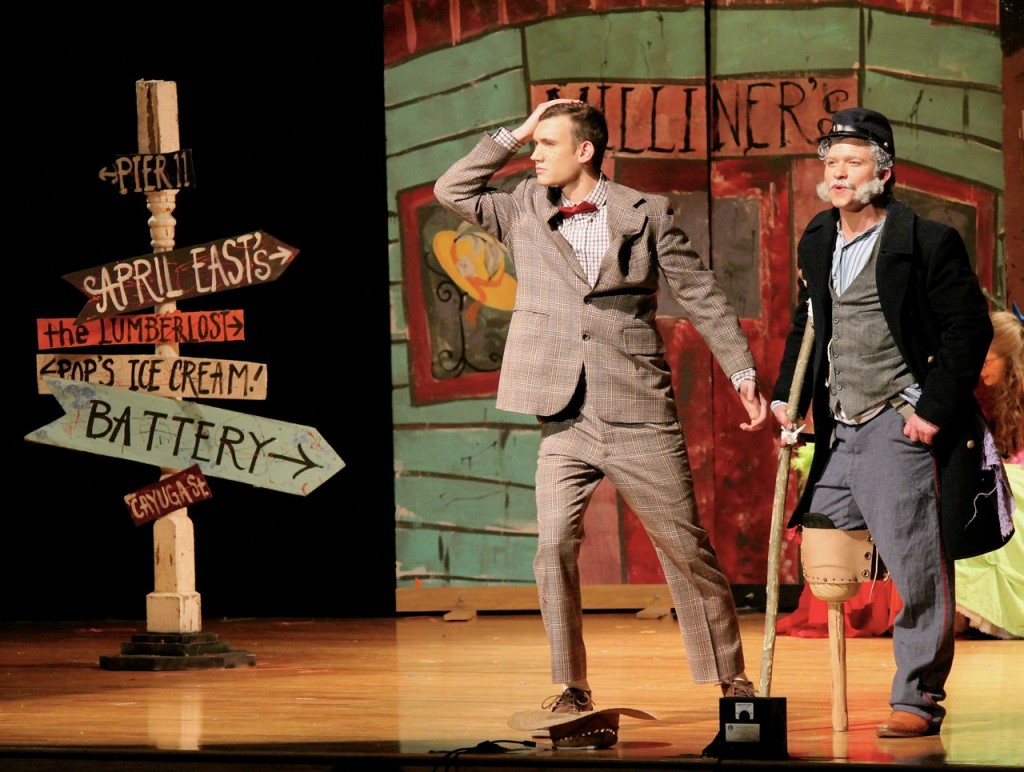 The stalwart hero–of course–puts on his best suit and heads to the city in search of her. He has some help from a gruff, one-legged veteran.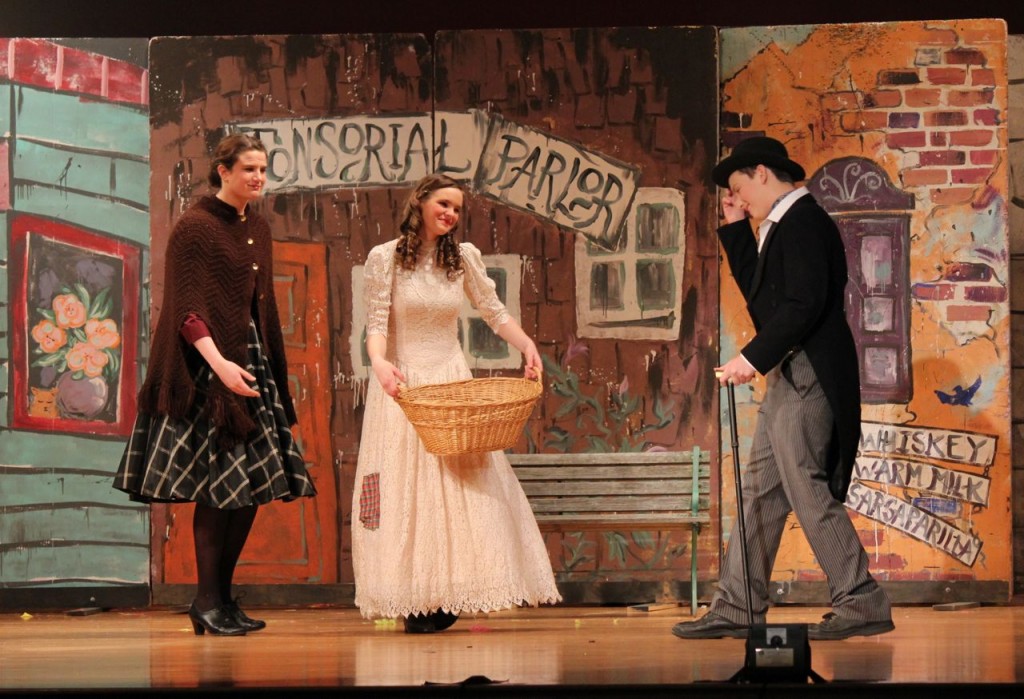 . . . not to mention an Irish woman with a penchant for a dollop of whiskey now and again . . . and a mysterious stranger who pops up time after time . . .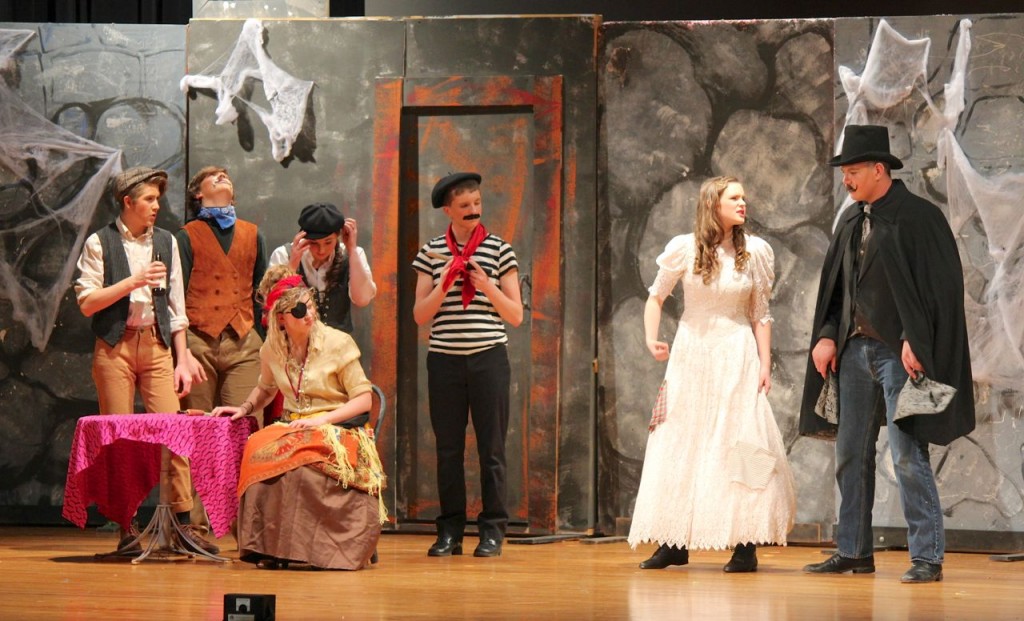 A gang of unsavory types kidnaps the heroine and drags her down to their underground lair.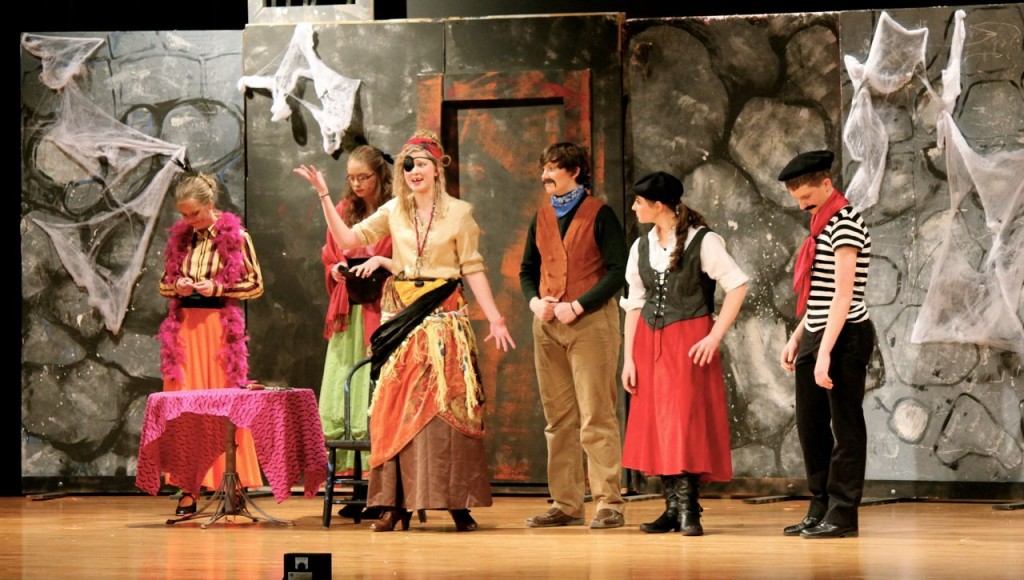 Where it's convenient to do a song and dance. 🙂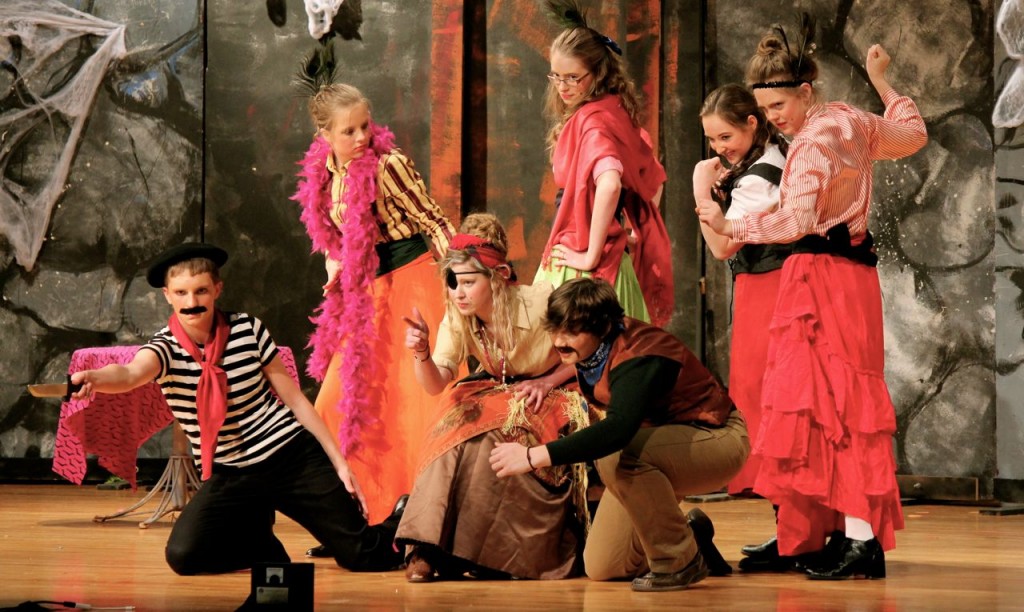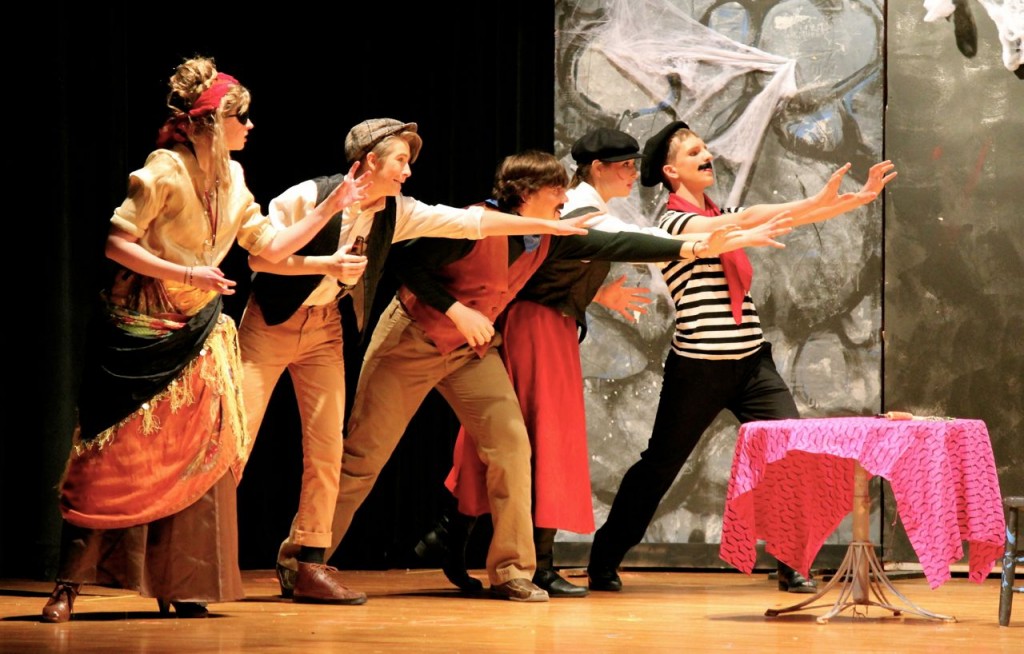 Meanwhile, Tyrone's good parents come to the city to search for their son.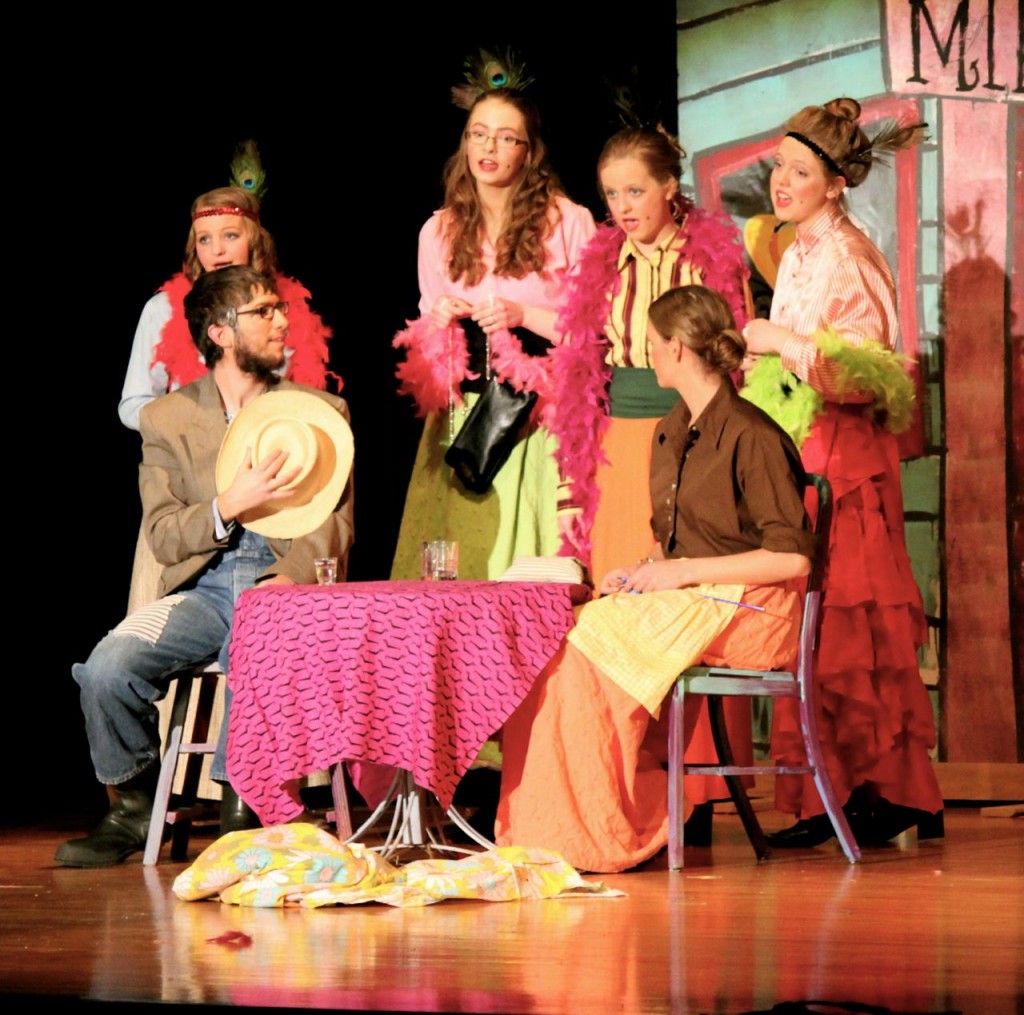 They are too good-hearted to recognize that their son is the drunken sop at the other table . . .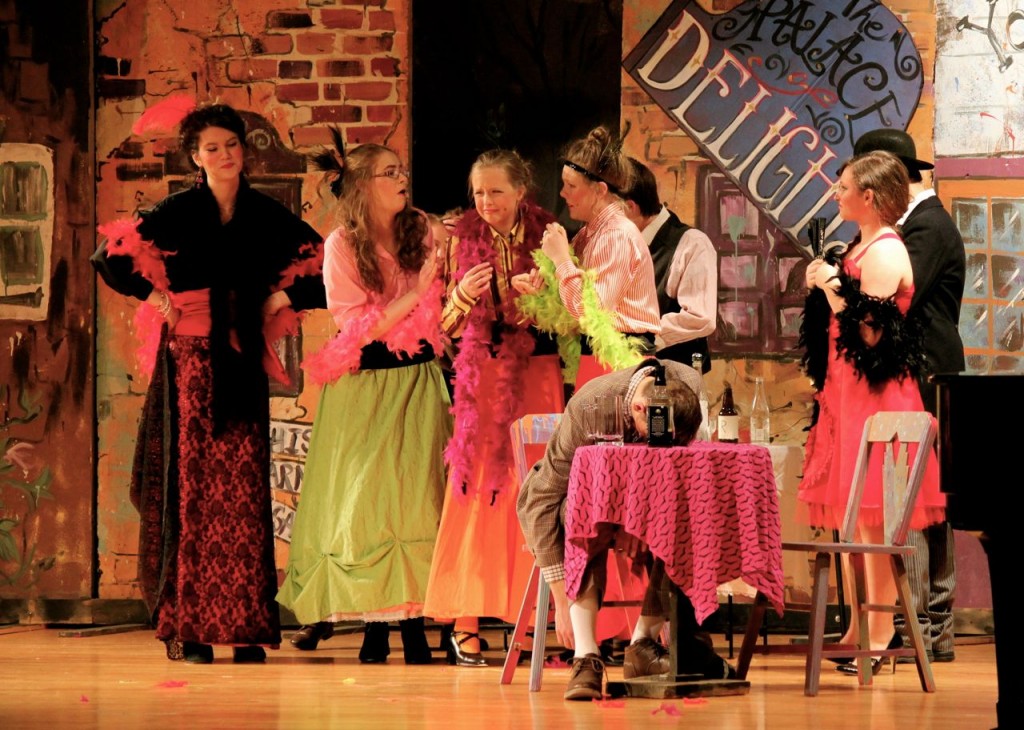 But when Tyrone hears that Charity is in trouble, he is instantly sober and charges out to save the woman he loves!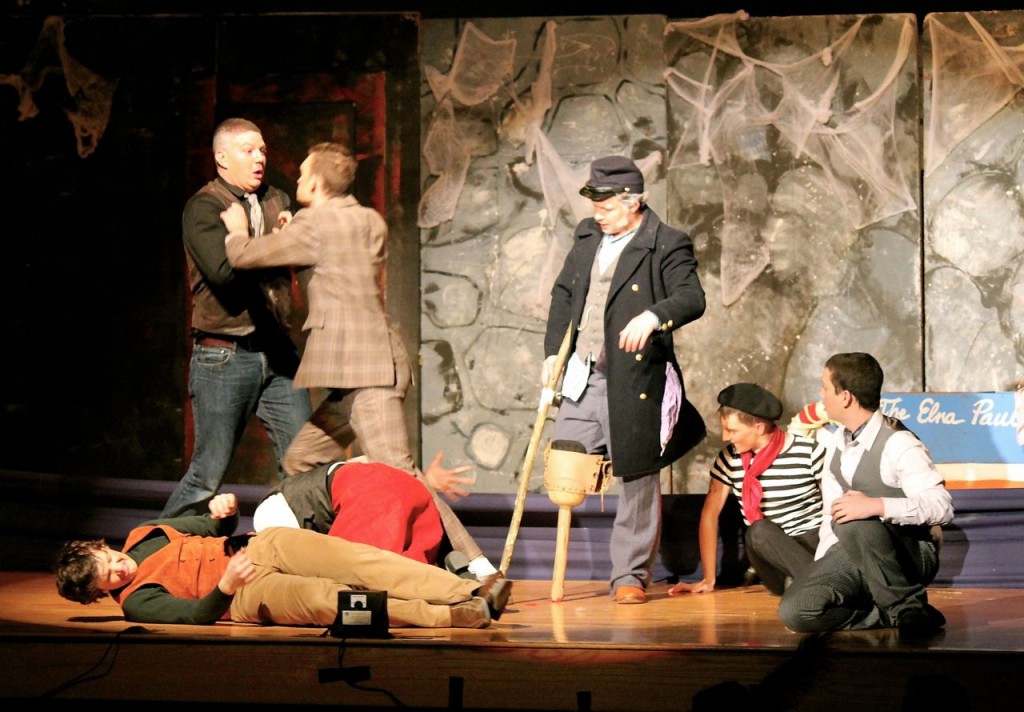 He has a bit of help from his friends, naturally. A hero always has the best friends he can summon.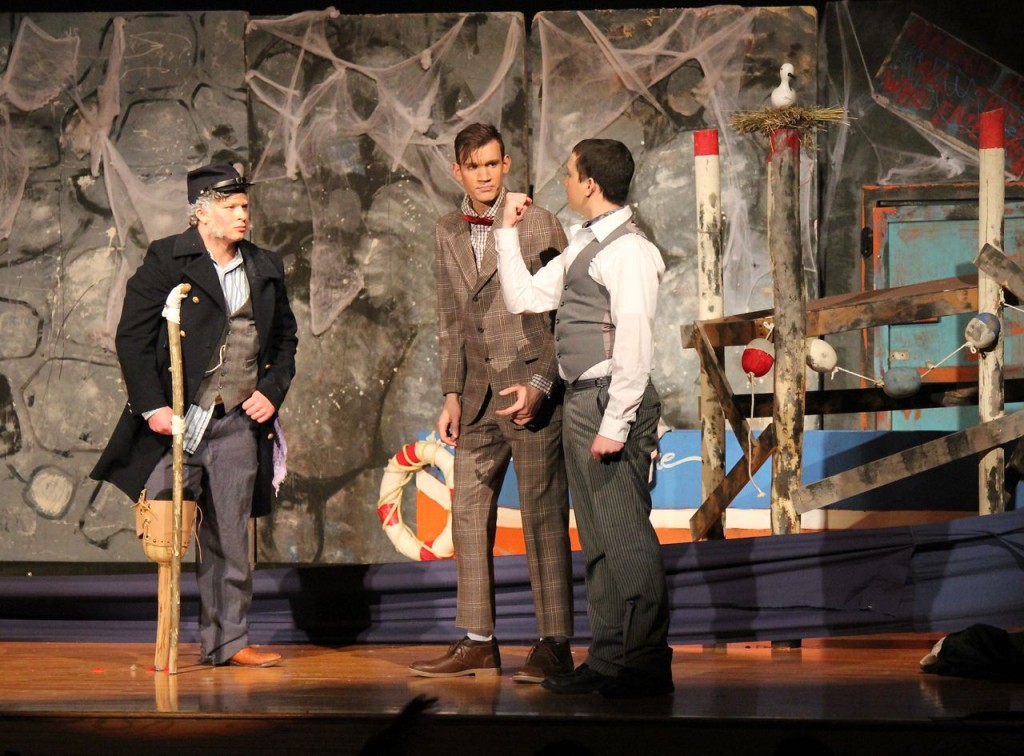 And of course, it is with great relief that we are reminded that Virtue Always Triumphs in the End. Good triumphs over evil. It is a comfort, is it not, to be reminded of this?
Thanks for looking over my shoulder at my snapshots, Gentle Reader. I hope you have a lovely day.
*hugs*