Let's Just Do It, Baby! Read More Books in 2016 Challenge
Do you make resolutions or goals for the new year?
I have to admit that other resolutions I make may come and go, but this is always and forever one of my goals, every year: to read more books.
Reading a book is one of the most pleasurable ways that I can imagine spending an hour or two (picture it: cat in lap, hot tea at hand, wood stove crackling nicely, classical music playing in the background) but I don't indulge in just settling down and enjoying reading in a deliberate fashion often enough.
Can I hear a stout "Amen, sister!" here?
I read a page here, a chapter there—usually standing up at the kitchen stove, stirring the soup, or warming myself by the wood stove for a few minutes, I'll pick up my current book and read for a few minutes. Possibly I'll get a page or two in the last thing at night, before I fall into the arms of Morpheus.
When I am hankering to get some reading in, though, and the kids and I just need a lazy day, occasionally after the morning chores are done and school time dawns, I'll put my robe back on and shriek "Reading Day!" and the kids will know that there will be no formal schooling that day, just endless cups of tea and quiet and each of us curling up in our respective corners, reading actual books.
Oh yes. Those days are my favorite.
Despite these attempts to read more each year, my unread stack of books gets higher and higher. I seem to have/make the time to shop for and buy books, but making the time to read them is harder to do.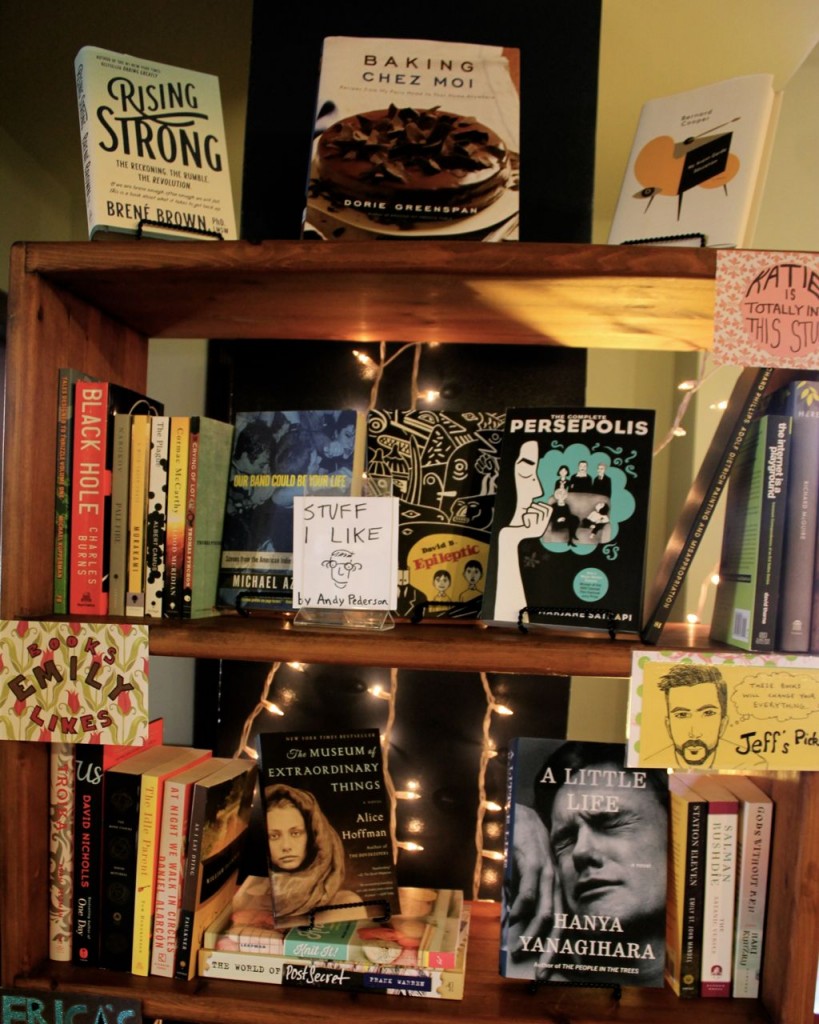 The Unread Stack: So not cool.
I've decided that (newsflash!) I need help in this department of reading more books.
So I'm enlisting you, my dear Gentle Readers, in this quest: to read more books in 2016! I need some accountability here! Is this selfish of me? (And who cares if it is, if it helps me make more time to read, eh?)
Long live selfishness! say I. (Not really. I just felt like shrieking that. Along with "Reading Day!")

I dearly want to be able to make a list at the end of 2016 of the books that I have read, not the books that I wish I would have read. It takes some deliberate thought and planning, though, to get more reading time in, for me, at least. And for you, too, I'll wager. Also it takes lots of downloading onto my MP3 Player (that takes some thought and planning for me, too) because I totally count books listened to in my list of books read for the year.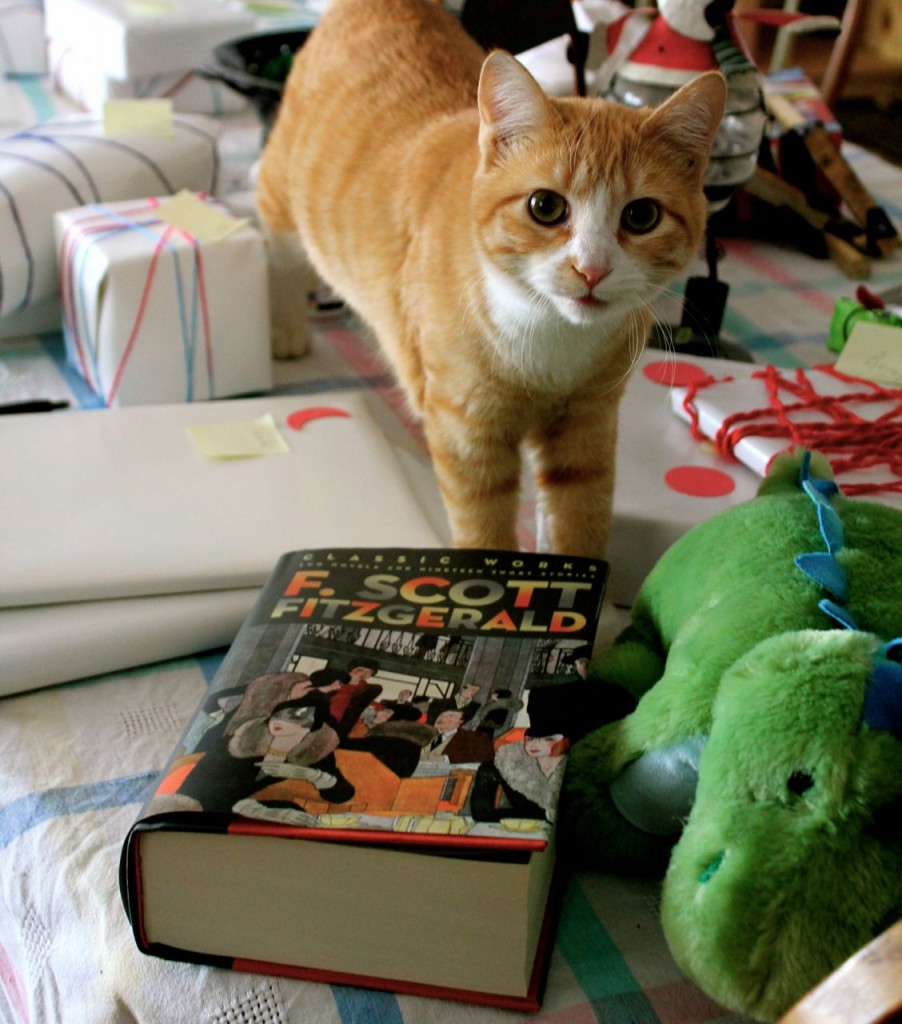 All that time out in the hoop house, picking cherry tomatoes or weeding the pepper patch or transplanting seedlings? It's time that I also spend, happily lost in the embrace of a good book, since I keep my MP3 player fully loaded with great books . . . unless little Mack or Amalia are helping, inwhich case there's plenty of chatter.
Either way, it's all good.
Amalia and I are enthusiastic listeners-of-books, and nearly every time she downloads a new book, she asks me if I want her to put it on my MP3 player, too. I know, I know, I am so blessed in the Children Department.
Now in the "Give Credit Where Credit is Due" Department, I've got to say that I shamelessly stole borrowed this Reading Challenge idea from one of my favorite bloggers, Anne of The Modern Mrs. Darcy, who reads an inspirational number of books every year. Way ta go, Anne, you inspire me!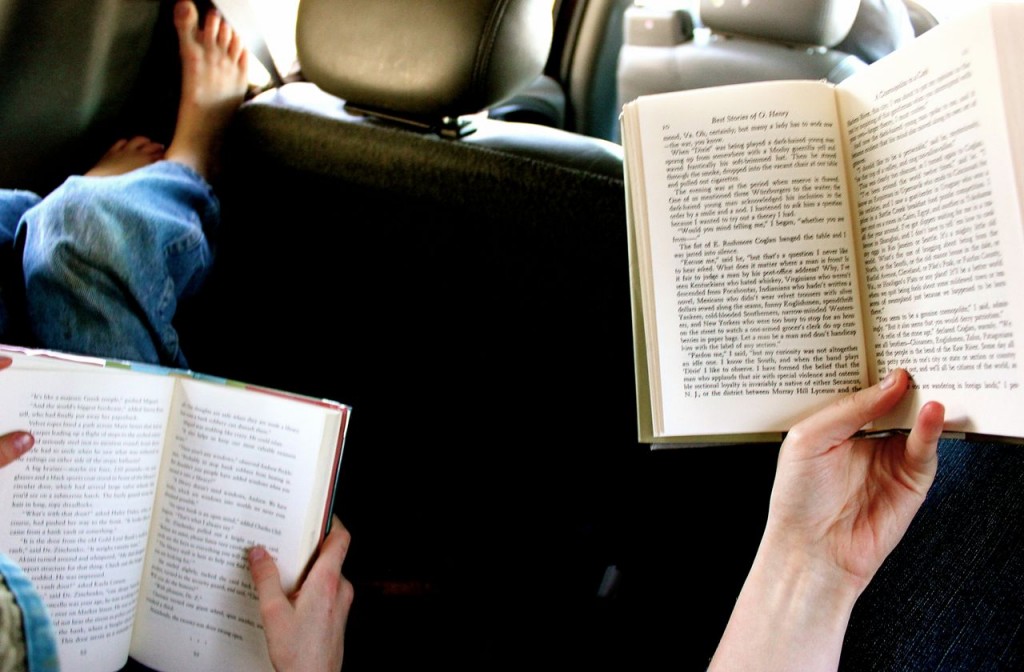 So this is how it's all goin' down. I've jotted down a list of categories of books that I'd like to read this year, and I will pick a book to fit each category. I'll publish the books and my thoughts about them when I've read them here on my blog. I'm choosing one book per month for this challenge, though of course I'll try to read more than that (pshaw!).
Still hopelessly aping inspired by Anne's ideas, I also set up a Pinterest board just for this challenge, and I'd love it if you all joined me there. Share with me your own reading picks and plans in the comments below, and on my/our new Pinterest board, and we can encourage each other in reading more books this year!
Who is ready for this?
*waving hand wildly* I am! I am! I am!
Again, here's my new Pinterest Board and don't forget to "like" my Facebook page for updates (see how sneaky I am to slip that in?) and also, be sure to put your email address in the little boxy thing up to your right, so we can connect often in this reading thing.
*shivers* I'm excited about this!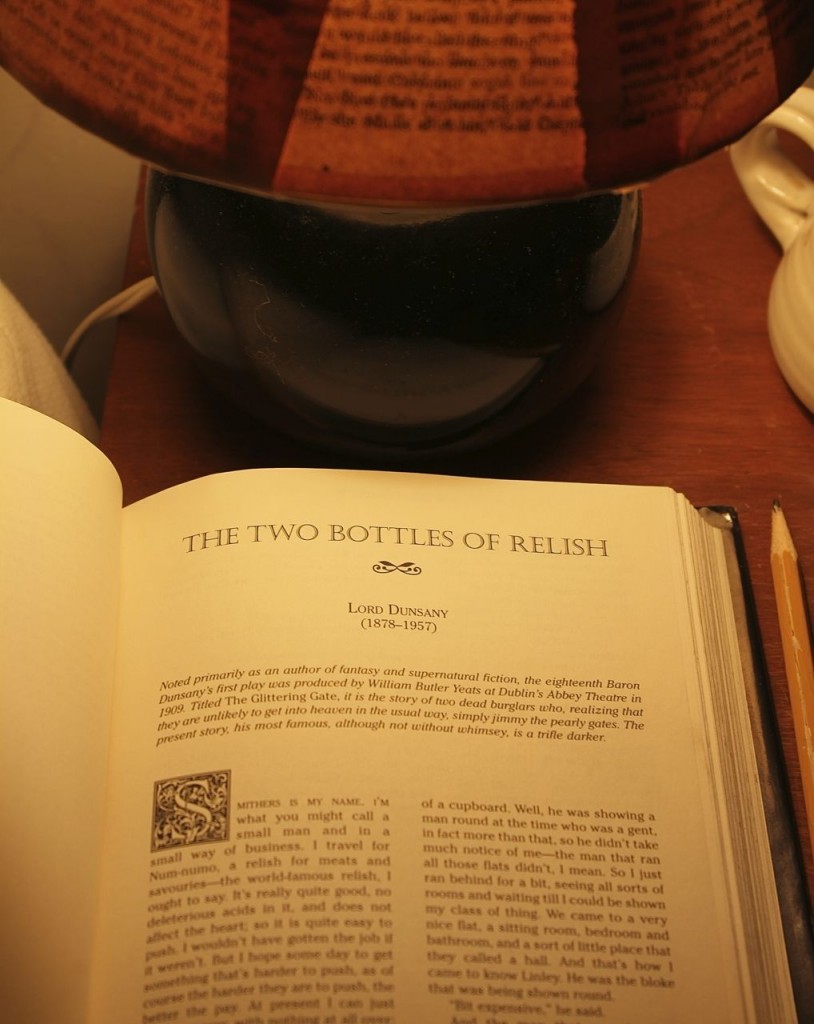 Here's my list of categories that I've been laboring over for thebetterpartofanhour EVER . . . and I will fill in the books into the list, as I pick them. In my usual slapdash freespirited fashion, I'm going to jot in the titles that I've already chosen, and will fill in the rest later.
January: A book about a topic that you are passionate about: Epic Tomatoes: How to Select and Grow the Best Varieties of All Time by Craig LeHoullier (already started on it!).
February: A book that you've read at least once before, and really want to read again: The Secret Garden, by Frances Hodgson Burnett, a beloved favorite from when I was a young girl, and probably a big reason that I'm such an avid gardener today!
March: A book about a new skill that you'd like to learn.
April: A nonfiction book that you've been meaning to read: The Productivity Project: Accomplishing More by Managing Your Time, Attention, and Energy, by Chris Bailey.
May: A book that intimidates you.
June: A book that a librarian or bookseller recommended to you: Save the Cat by Blake Snyder.
July: A book that you own but have never read.
August: A book that somebody gave to you but you haven't read yet: New Prairie Kitchen: Stories and Seasonal Recipes from Chefs, Farmers, and Artisans of the Great Plains by Summer Miller.
September: A book that somebody you trust and admire has recommended: actually, several somebodies have recommended this book to me: (you may have heard of it): Harry Potter and the Sorcerer's Stone, by J.K. Rowling.
October: An old classic that you've heard of but have never read: The Professor, by Charlotte Brontë.
A book that you can finish in a day.
A book in a totally new genre for you.
And without any more dilly-dallying, let's get started reading!

Here's my pick for January: A book about a topic that you are passionate about . . . ta-daaa!
A dear new friend who knows me better than I thought anybody did, gave me a perfect two-fold present, right before Christmas. She gave me this book "Epic Tomatoes: How to Select and Grow the Best Varieties of All Time" by Craig LeHoullier, and the new (the big one, guys) Baker Creek Heirloom Whole Seed Catalog. (Well. Honestly, she gave me lots more than that–but those were two of the best things in that basket.)
Yeah–p. Everybody ought to have such a friend, don't you agree? I picked up this fat book right away, gratitude washing over me (I mean, really, it's January, time to get those seeds ordered if you haven't already, and time to think about growing tomatoes!) but also a little bit of skepticism . . . after all, I know a thing or two (cough) about growing tomatoes. But just leafing through it I had plenty of ah-ha! moments . . . I definitely can learn a thing or two from this book, so it is my January pick.
What about you? Do you want to join me in this challenge to read more books this year? Please do.
I'd dearly love your company!
*hugs*
(If you need me, kids, I'll be sitting in the living room next to the wood stove, reading. Seriously.)