Chagrin Falls, Ohio in February: stunning!
Calvin and Hobbes creator Bill Watterson grew up in Chagrin Falls, Ohio. That fact alone was enough to light us up with the desire to visit the village while we were visiting the kids in Ohio. Sonia had mentioned how charming the little town was, and that there was a fantastic old bookstore there. That's all it took to get Amalia and Mack back into the car for another drive (this one much shorter, of course): Calvin and Hobbes and a new bookstore to explore. I wanted to see the place where the creator of our family's very favorite comic strip grew up.
Perhaps some of his wild imaginative energy would rub off on me while we were there. Besides.
Calvin and Hobbes and I go 'way back. We used to look forward to reading the strip in the newspaper every day, back when we were able to get a daily newspaper (they no longer deliver out to our house, remote and hard to find as we are *cough* ). We bought the big paperback books of compilations, one by one, and the kids read them until they fell apart and we had to buy new editions to replace them. Andrew, in his teen years, bought the big (expensive at the time) hard-back volumes that were the wonder and envy of all the rest of the kids.
They still print them, although the format is a little bit different.
Those big hard-back volumes are now being read by my granddaughter. She sits on the couch in the living room, with one spread across her lap, leaning way over and studying the pictures, one by one. *Phew* How time flies. I remember the very day that they came in the mail. Andrew had saved his money for quite some time before he ordered them. They were expensive, at least to a teen-aged boy. The day that they came, he happened to be very sick, and hanging out on the couch in the basement den. I can still see him rouse himself up on one elbow, and the delight that washed over his pale face as he opened the box.
In our family this, at least, is one thing that nobody every argues about: Calvin and Hobbes is the best comic strip.
That said–we've had to regularly take away all the C&H books from more than one of our sons, and put them away for a time, when they spent too much time immersed in the world of the literate, smart-alecky, naughty, mouthy Calvin, and began to think that they could get away with things that, in fact, they couldn't. While visiting with Andrew and Sonia, coincidentally, I overheard Andrew taking special care to remind Anya that–while we all find Calvin very funny–he is often quite naughty, too, and that emulating him is never a good idea.
That struck me as a very funny turnabout, indeed. I'm glad that I was there to see it. 🙂 But Anya is much too sweet and well-behaved to ever surprise her parents with some of the antics that Calvin came up with. I mean, really.
Look at these beautiful innocent blue eyes.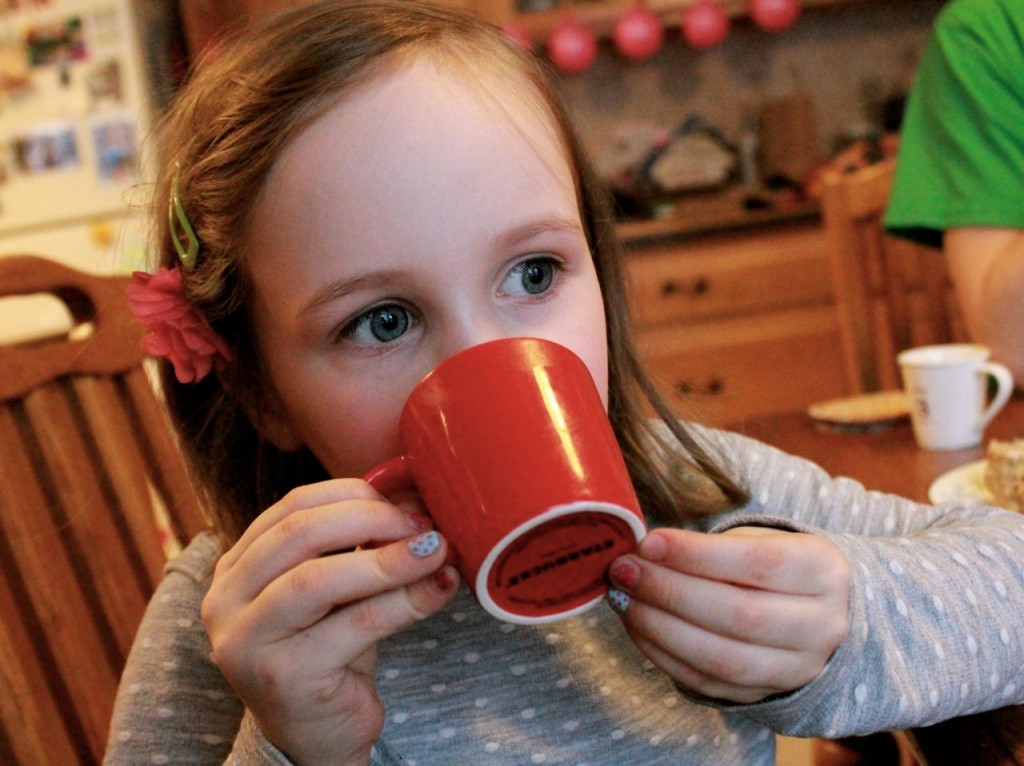 We were only in Chagrin Falls for a few hours but we found plenty to do. Of course the first thing we did was to seek out the falls that the town is named for. They are stunning, and right now with much of them frozen into ice and icicles, and surrounded with heaps of snow, they were a delight to gaze at.
There are some very nice walkways and staircases winding down to the base of the falls, but they were closed, since they were covered with half a foot of snow. Mack and I contemplated–for several minutes, actually–climbing over the fence and tip-toeing down the steps–snow or no, heck, what are boots for?--but then, upon reflection, we decided that spending the afternoon in the Chagrin Falls hoosegow might not be that much fun.
We had shops to explore. And pictures to take, after all.
To wit.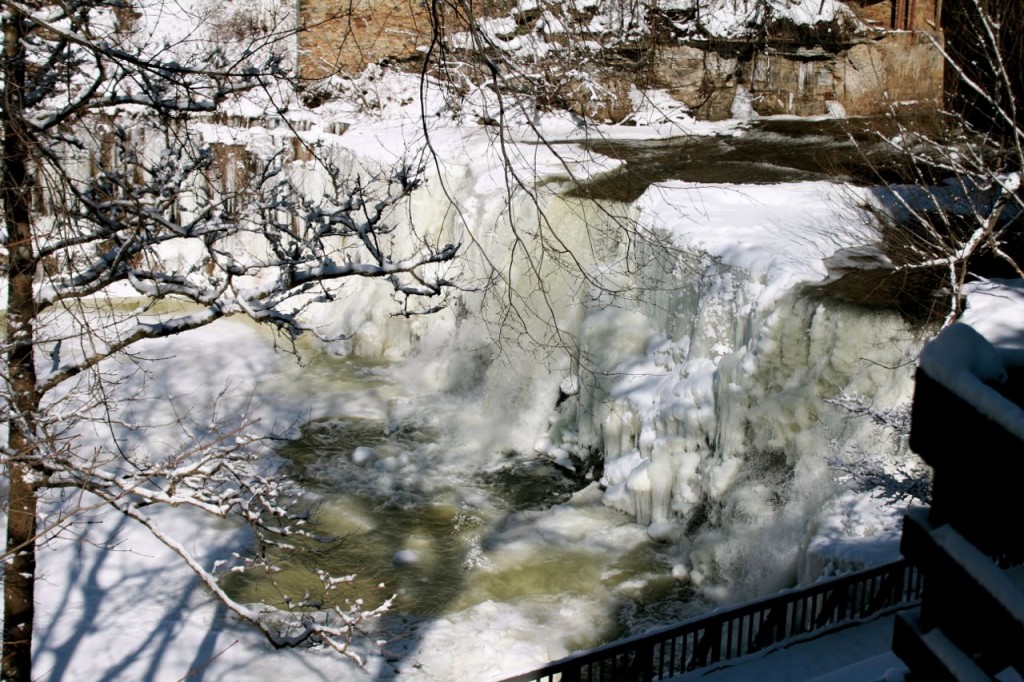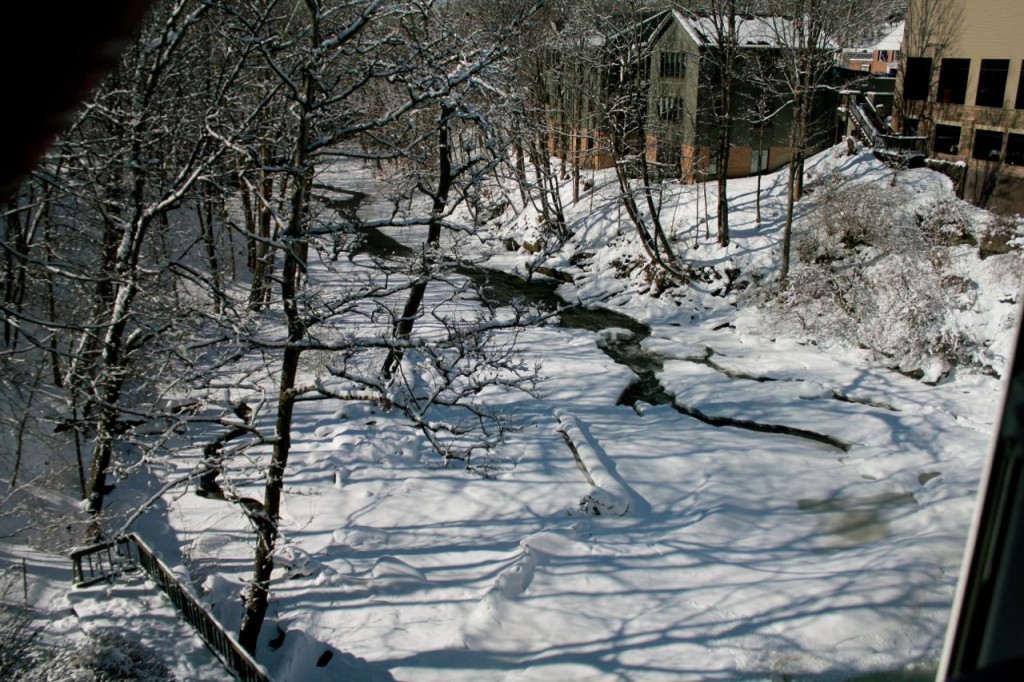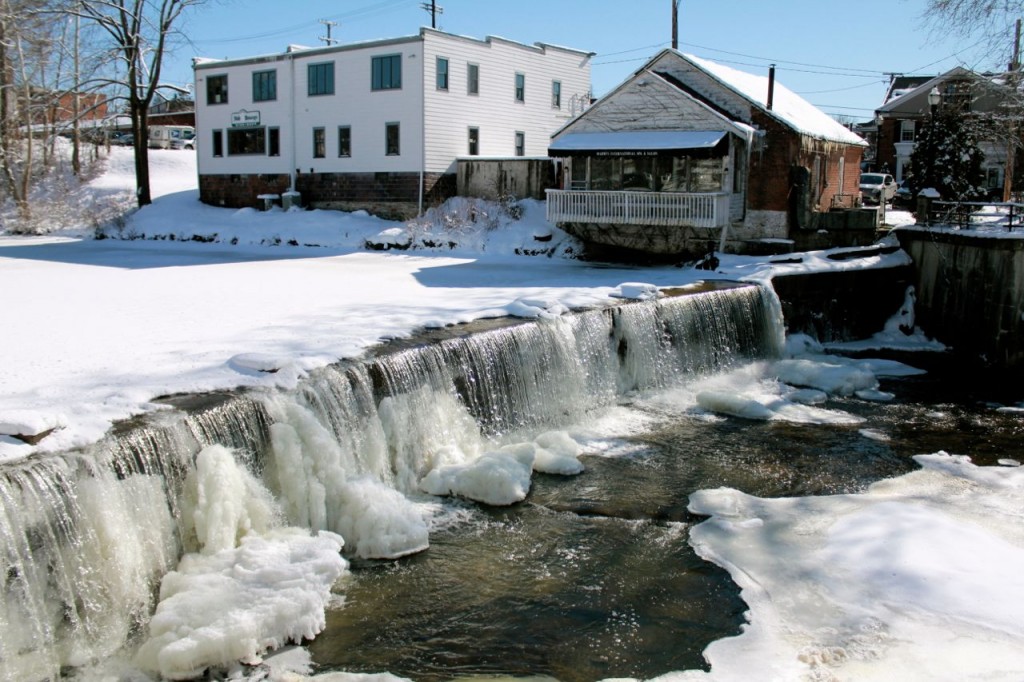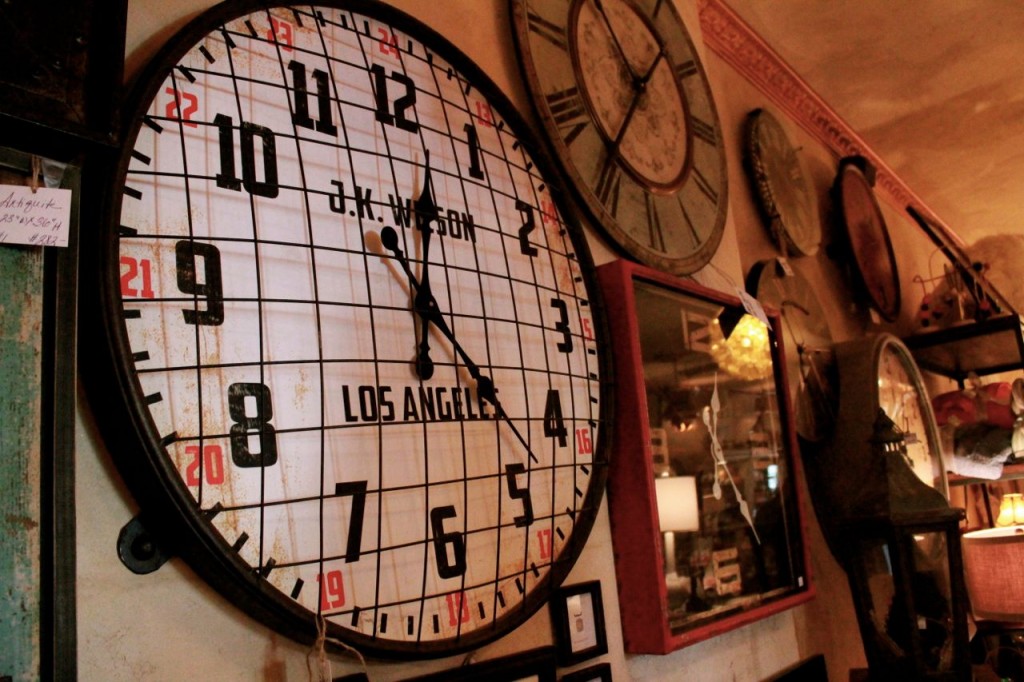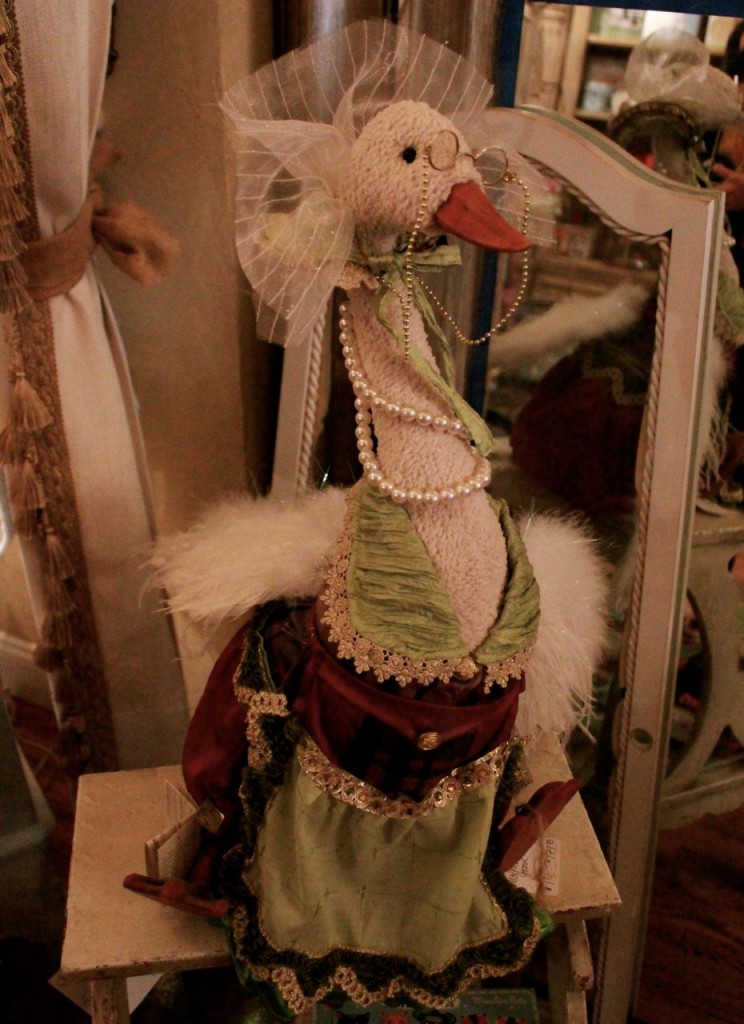 The bookstore, of course, was wonderful. We'll drive up again, just to shop there.
Naturally after hours of sightseeing and shopping, we paused for refreshment at a cute little restaurant. We had a good lunch, and Mack had a treat, for being so patient as Amalia and I shopped and shopped.
When we got back to Andrew and Sonia's house from our day trip, alas, there wasn't a surprise baby there for us to hold. But that was okay.
We could be patient. We still had one more day before we had to leave.