Road Trip, part 2: Niagara Falls with the Kids
We happened to take our vacation in the fall this year. Our random destination was Ohio. Basically I just opened an atlas, closed my eyes, and jabbed a finger on a random spot, and it just happened to be the city where our kids–Andrew, Sonia, and Princess Anee–moved, just a couple of months ago.
How convenient, thought I, that my finger came down like that, right there, since we still miss them like mad, and since we can't last 'til Christmas without seeing these kids of ours. Let's just go there for our vacation. That was my random suggestion. That I made, randomly.
And how perfect that our kids are kind and hospitable and willing. Sure, said they. Come on over to our house. And how fun that we are just a few hours' drive from Niagara Falls, said they. They rejoiced in this coincidence, and we with them. Let's go see that, too. Said all of us.
Honestly, Gentle Reader: it would have been enough to just go to our kids' new place and walk in their neighborhood and sit happily in their new house, and read Angelina Ballerina books to our precious Anya, one after another. Literally grinning the entire time. Honestly, it would have been enough.
Also, to eat the fabulous cooking of Sonia, to drink Andrew's superb coffee, to dance with Anya on the deck ("it's the porch, Amma," she insisted gently, "the back porch, not the deck" and so it was) and to play board games on the dining room table, late into the night. Not to mention afternoon coffee with Sonia's superb new chocolate cake recipe, with mounds of freshly whipped real cream, and folding laundry together while watching The Paradise with Sonia, and making loud pronouncements about the way it oughta be, so there.  Also hearing little Mack laugh happily while he played air hockey with his big brother, whom he has missed sorely, every day, since they moved away.
All of that would have been enough to make a splendid vacation, but it was pretty tempting to take the drive to Niagara Falls, so we did it. We packed up a cooler full of food (roast beef and Swiss cheese and trail mix and apples and good bread) and drinks, all the Angelina Ballerina books, and we left early so we'd have as much time as possible there.
The last time our family went to see Niagara Falls, we were a family of only six–our oldest, Matthew, was 9, Andrew was 7, Bethie was 5, and Timothy was 2. I was remembering this as we stood in line to get on the boat The Maid of the Mist. We weren't brave enough that time–18 years ago!–to get on that boat that sailed down close to the falls, with four little kids, though I really, really had wanted to. Plus, I'm sure the ticket prices would have been way out of our reach at that time. So being able to get on that boat was a dream come true. It would have been even more fun with all the family along.
Instead of "only" six, we're now a family of . . . let's see . . . thirteen!
Have you ever been to see Niagara Falls? It's worth the drive. It's astonishing, how much water there is rushing over those rocks, and how much power and heart-pounding excitement there is at that place. You can get so close to the falls that you will get sprayed in the face when the wind takes a turn. You catch your breath and you watch all that water from a respectful distance, and you just can't believe it. There's so much power there. It made me think of God our Creator, and how powerful and good and astounding He is.
"You have turned for me my mourning into dancing;
    you have loosed my sackcloth
    and clothed me with gladness,
 that my glory may sing your praise and not be silent.
    O Lord my God, I will give thanks to you forever!" –Ps. 30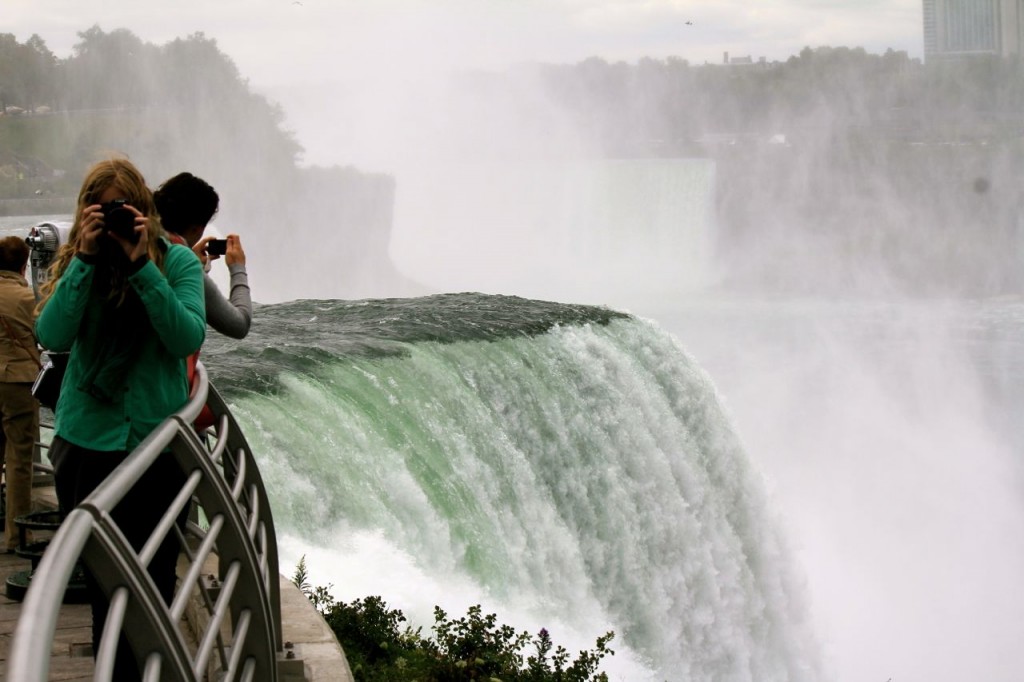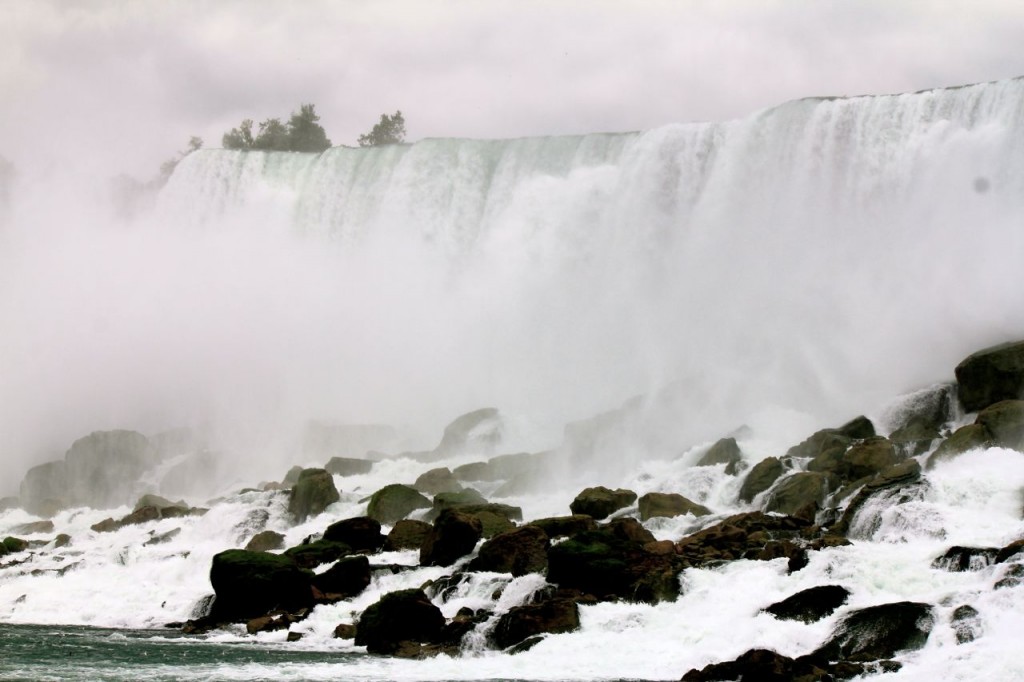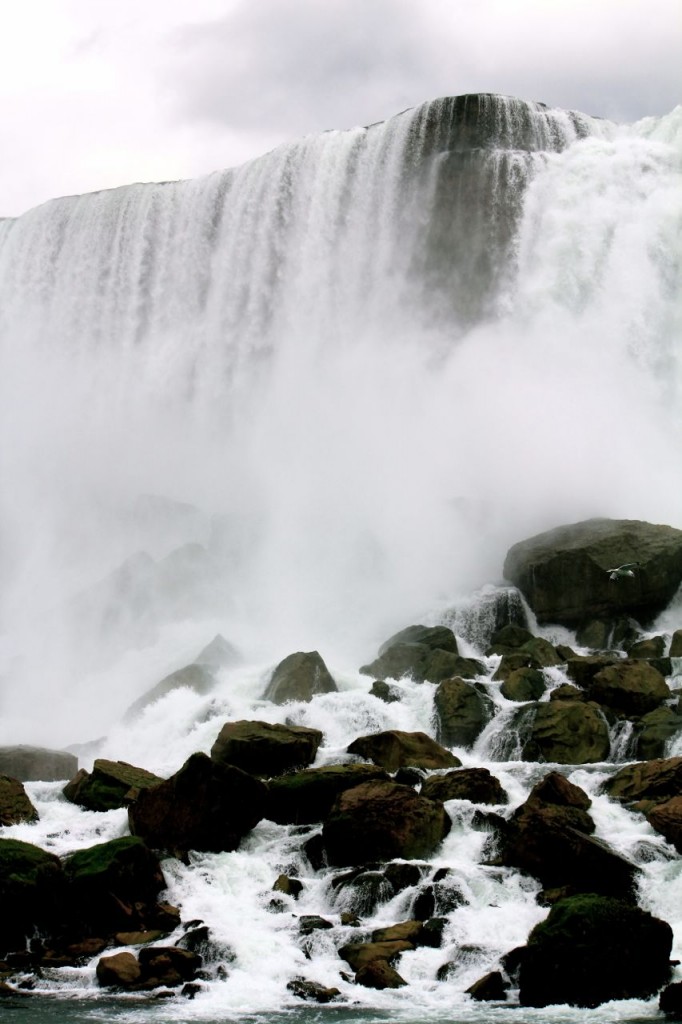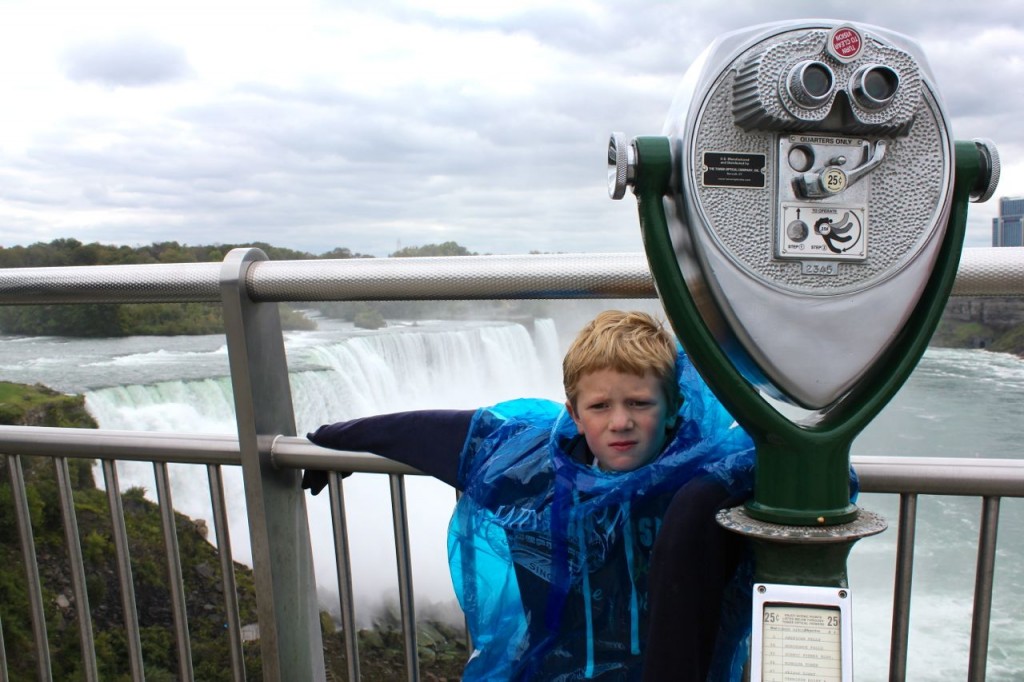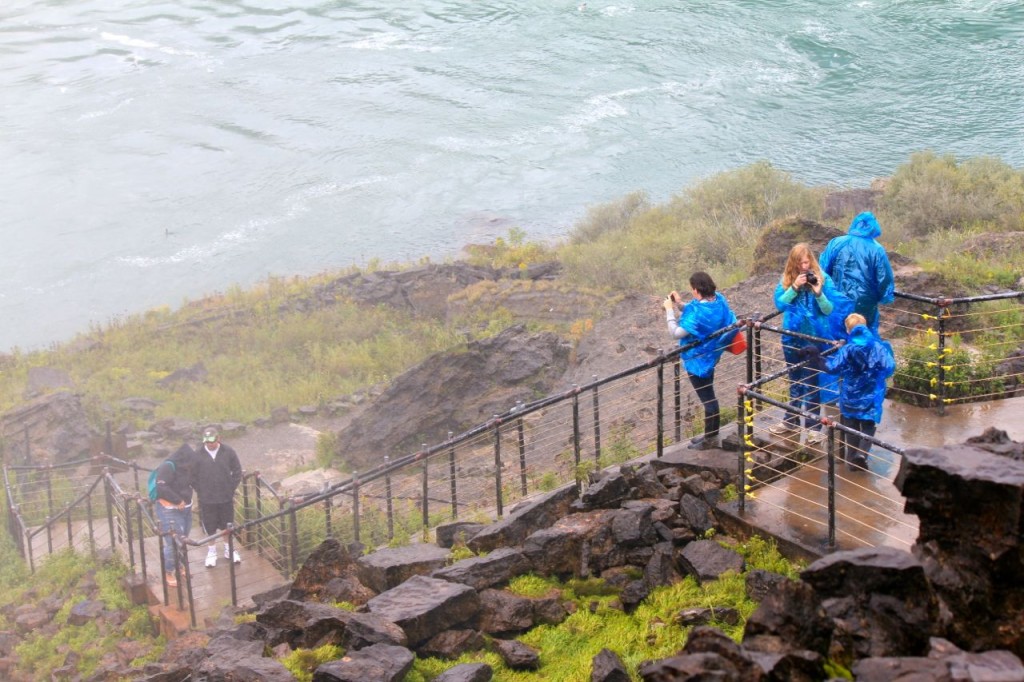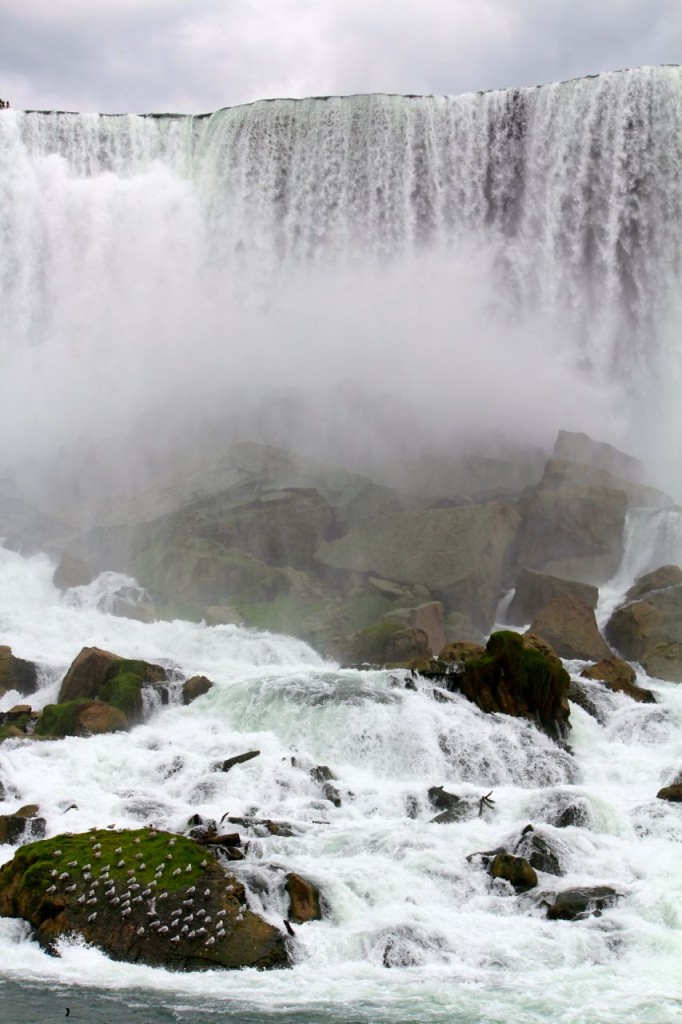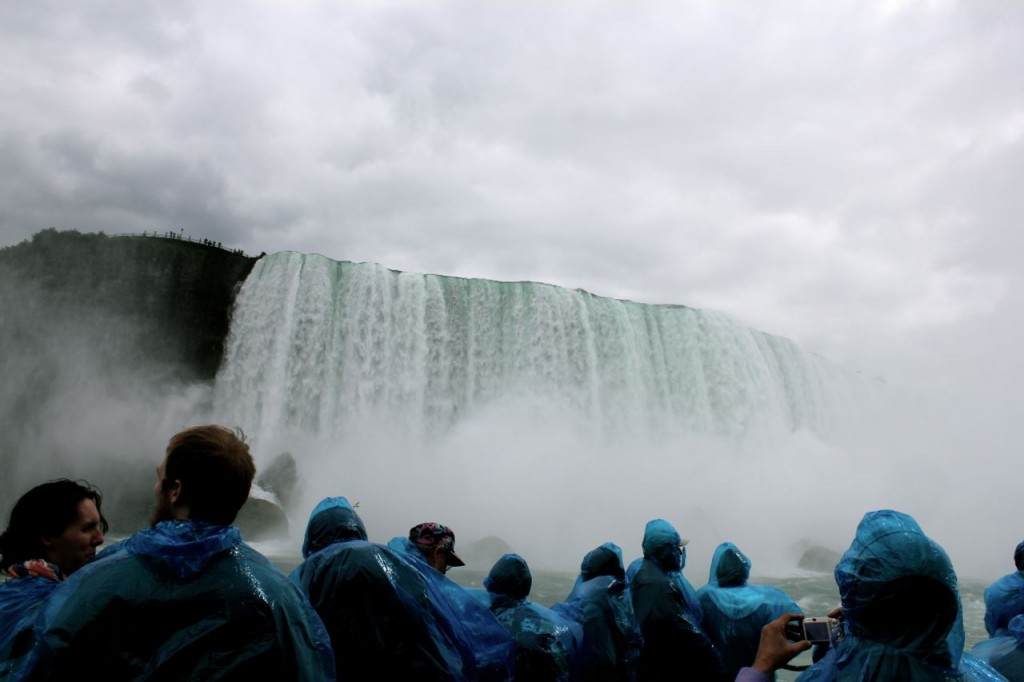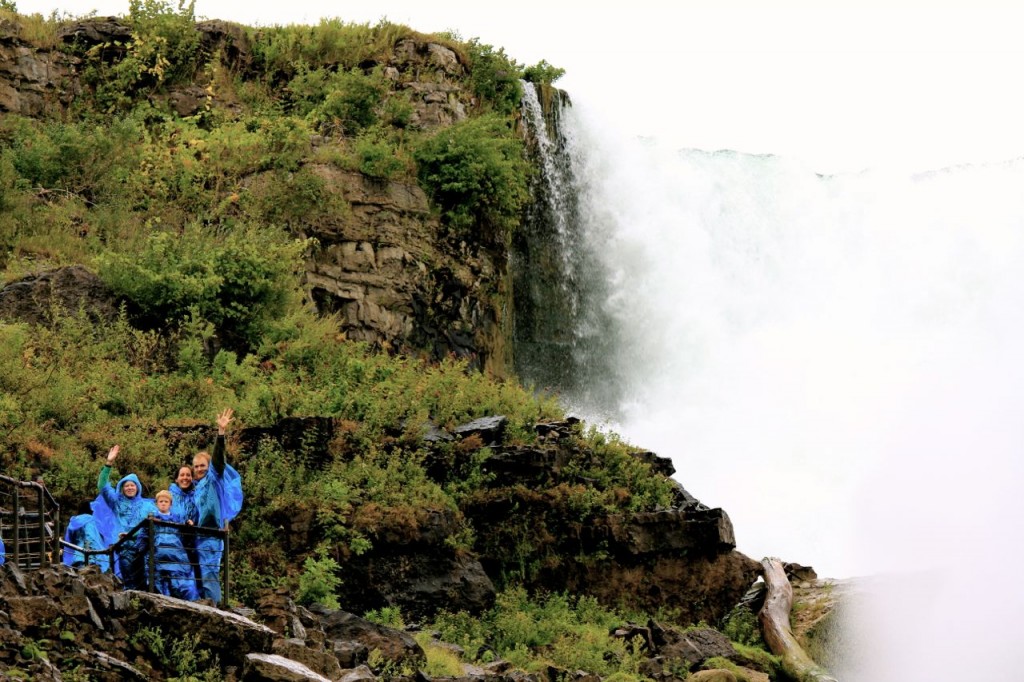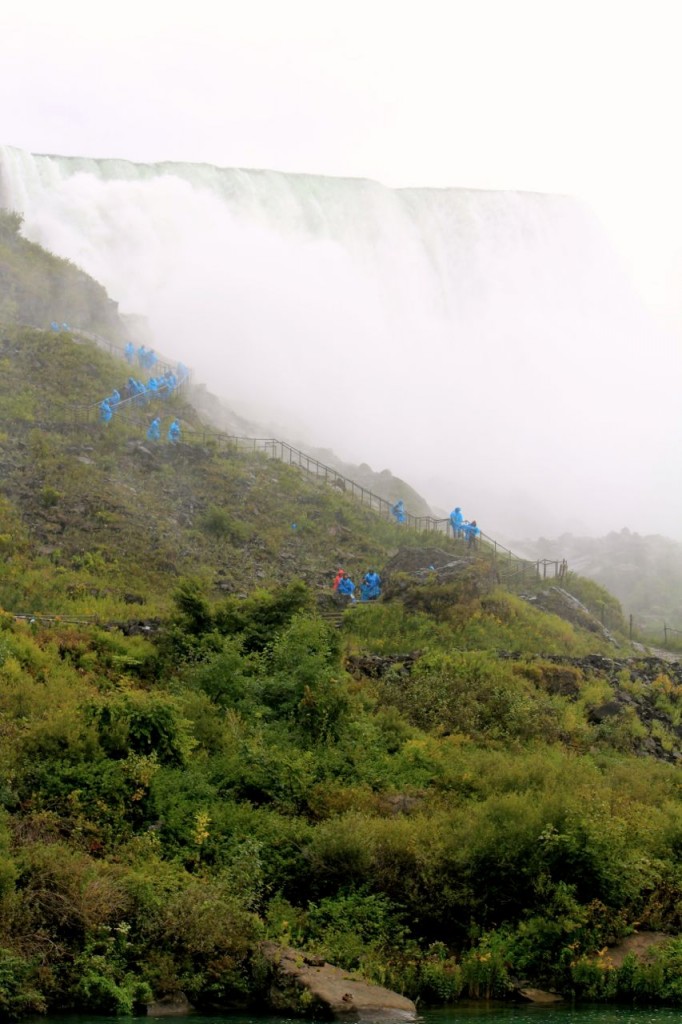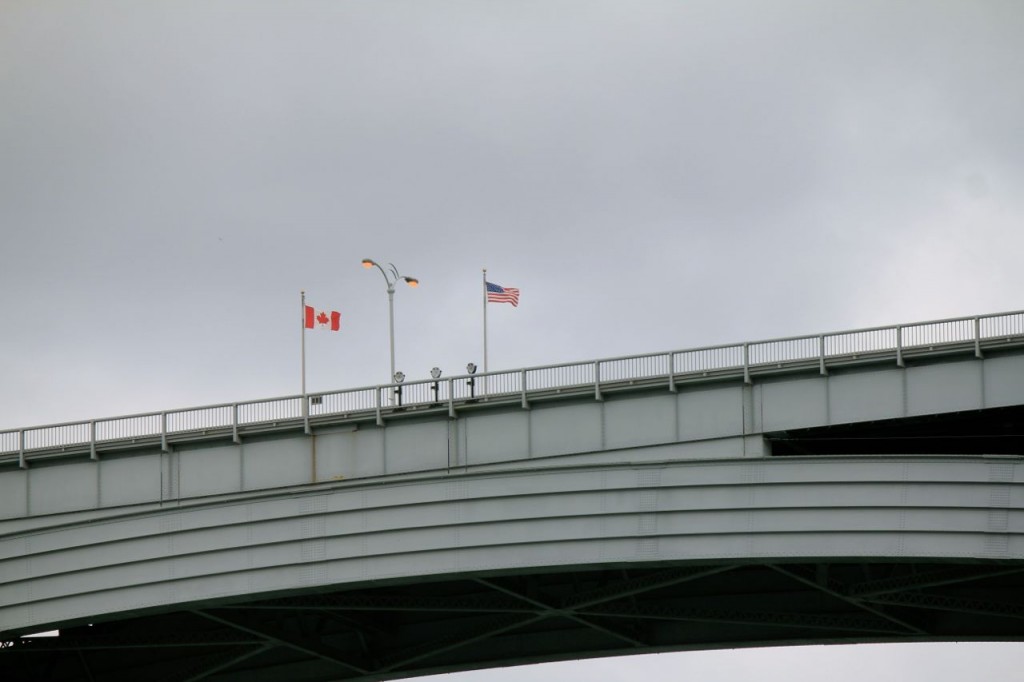 I have lots more pictures to share and stories to tell about our vacation. So come back, ya hear? And thanks for letting me share my vacation snaps with you!