Road Trip: Marionettes in the gas station: "R Place" Family Eatery
We're on a road trip! By the time we are finished, we will have traveled in 7 states–or, possibly more, if we take a wild hair. Woo-hoo! It has been a good while since we've seen new things, as my eyes and my heart keep telling me: Look–at–that–BARN! Wow, what kind of a tree is that? Look at that old building! Stop! I want to take a picture of that field! Do you think I could collect seeds from those weeds?? Look–look–looook!!

I brought a whole bags of books, my laptop for working on writing projects, and my current knitting project, but my eyes just want to drink in the new sights that we are passing.
And then, from the backseat: Somebody get the Valium. It's been awhile since Mom has been out from underneath that rock we live under. Just kidding about the Valium part. But not the rock part. I've never taken Valium. My family might think that that is a pity. 😉
I'm not going to be blogging overmuch this week, but I'll be posting pictures from time to time. Hop into the back seat and enjoy the trip with us!
We stopped to get gas at this travel center and gas station, and we came face to face with an unexpected delight . . . marionettes! Old toys hanging from the ceiling! Antique gas pumps and a bicycle built for three! 4-pound hamburgers, whoa! Amalia and I took pictures of it all. Nobody there–customers or waitresses, alike–seemed to even notice us, so I assume they get plenty of gawkers.
The food looked wonderful, too, but unfortunately this was just a quick stop for us, not a meal time. Next time!!
In case you want to visit it for yourself (the food looked very good, too, and we hope to stop there on our way home) here's a link to "R Place Restaurant."
And here's what your eyes will get to drink in if you stop there . . .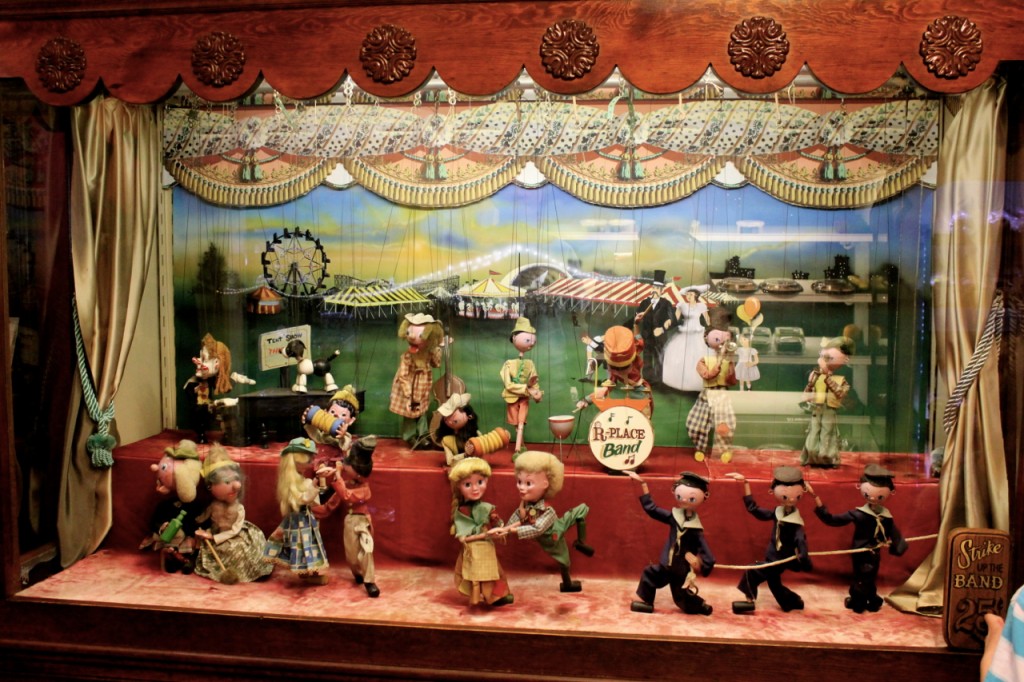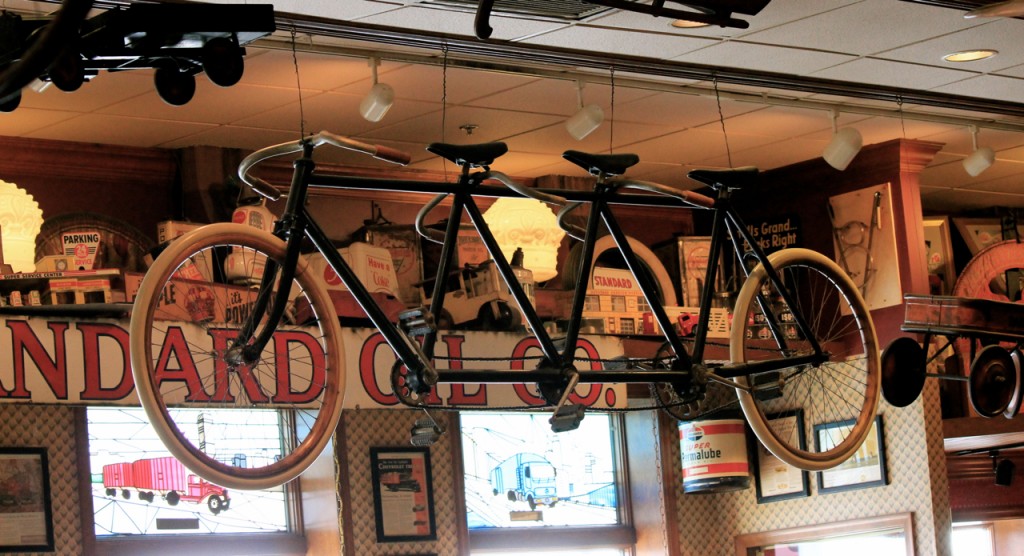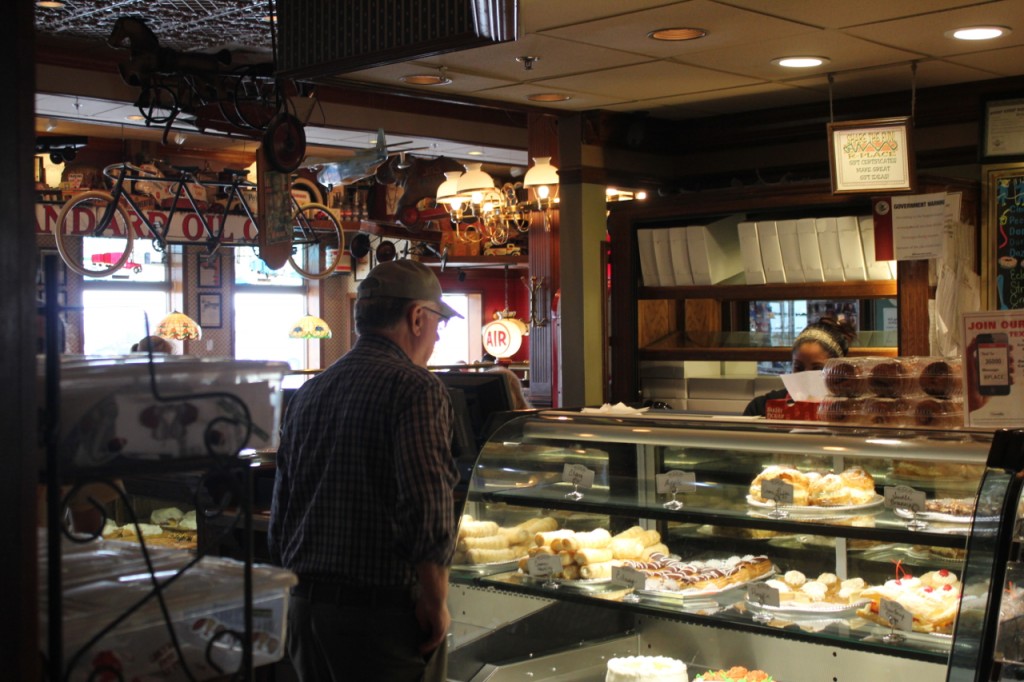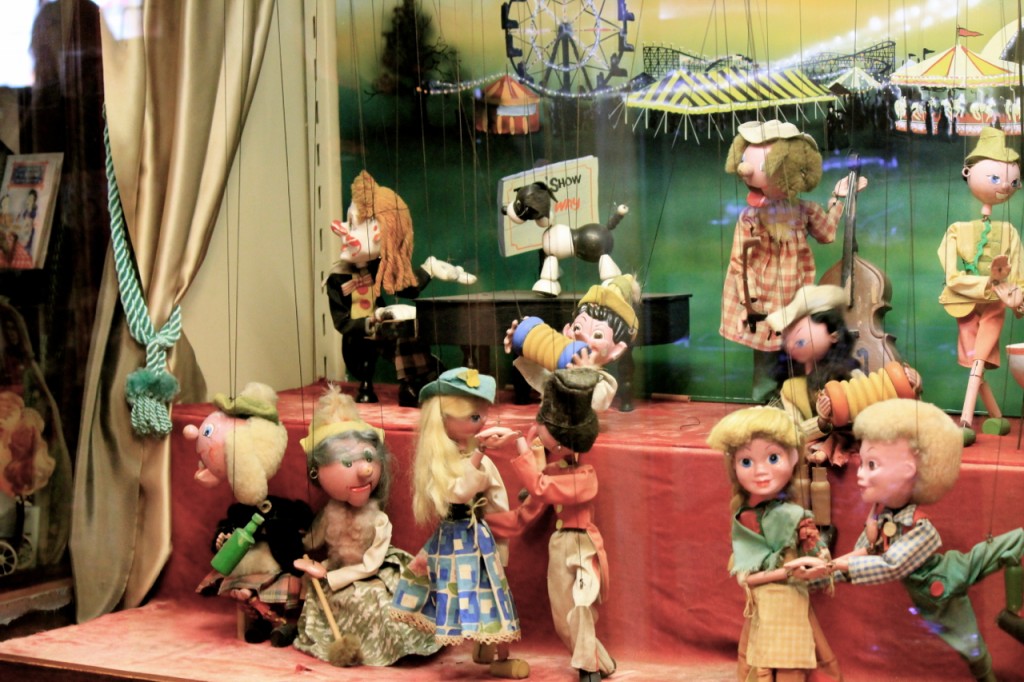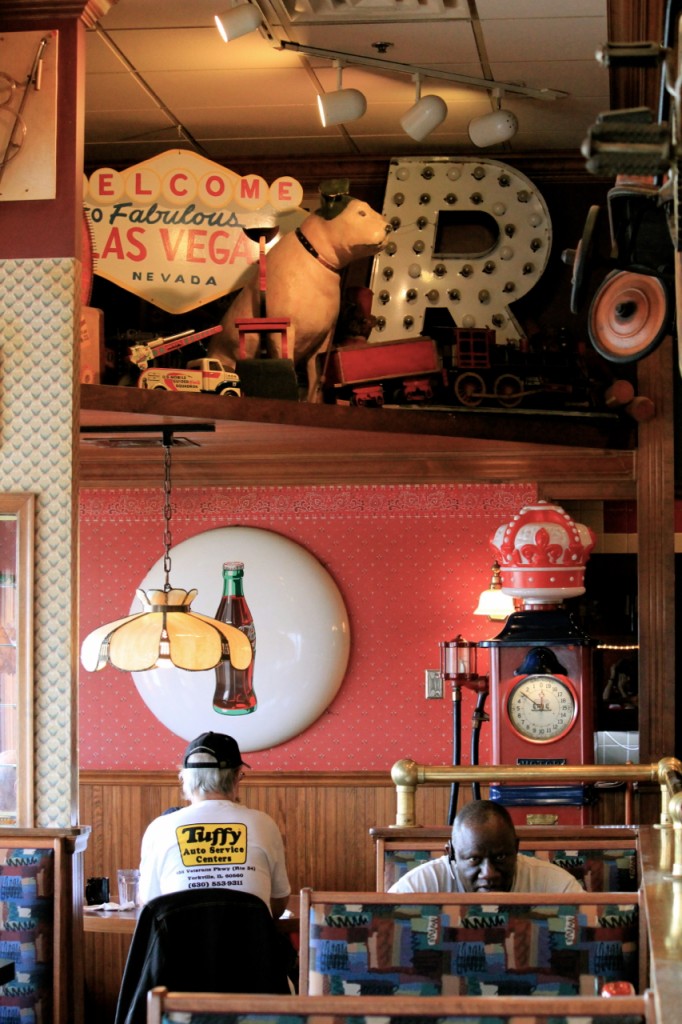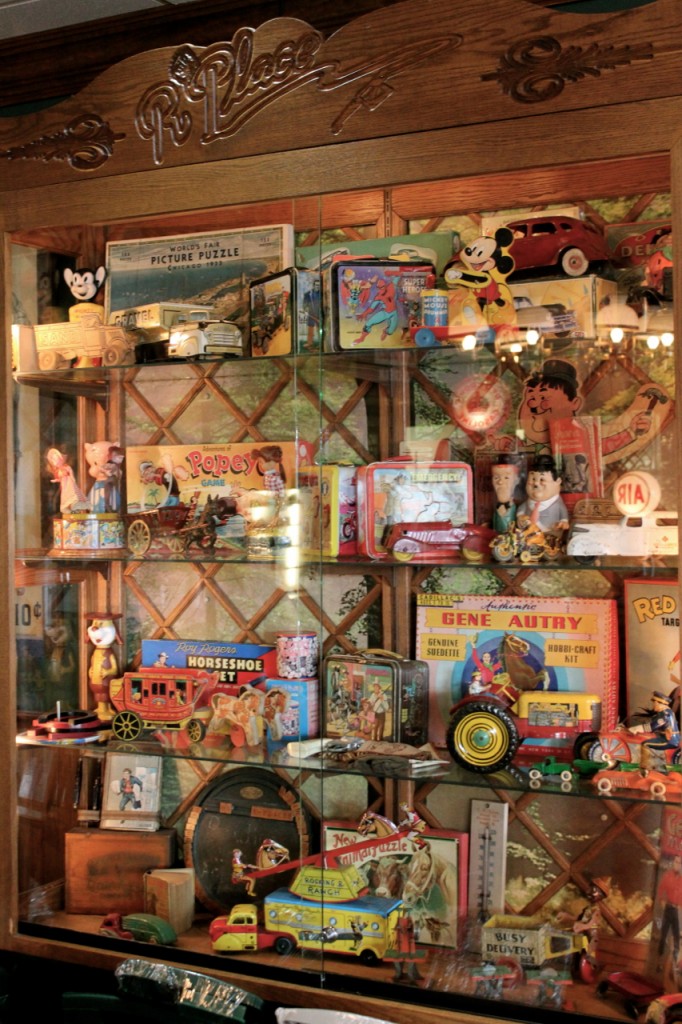 Buckle your seat belts, Gentle Reader: there'll be more pictures coming!