Why the Snickerdoodle is the perfect cookie: 8 reasons & a pecan addition
Merry week before Christmas, gentle reader.
I have so much for you today, my friend. So. Much.
But I'm going to hold my usually-verbose selfie back, because it's the week before Christmas, and I know you're scrambling (as am I) and you may just want to get-to-the-recipe-already.
So–today I'm sharing with you the only Snickerdoodle recipe that you will ever need, period, plus how to add buttered toasted pecans to your Snickerdoodles. 🙂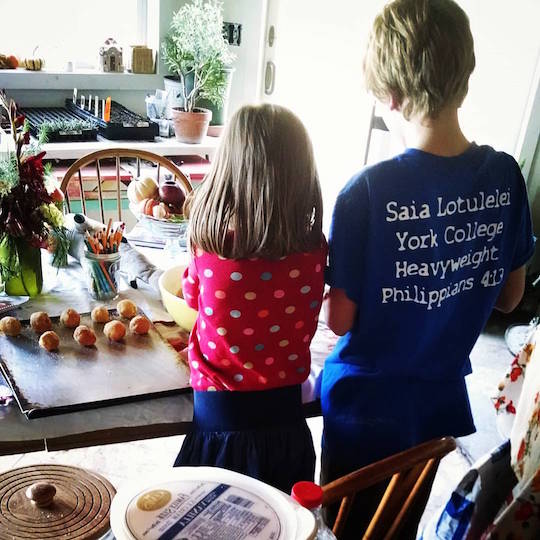 Just the shortest little preamble first . . . (indulge me!) . . .
Mack wanted to make cookies. He is new to this baking business, being ten, but he already is a fan of it. Not only do his efforts provide something yummy for him to eat, they also get him something that all us scratch-cooks recognize (baldly!) as the actual reason we go to all this trouble:
→GLORY

*

, baby!←
You know it's true (*more or less). In our extended and crazy Young fam, for example, nobody really wants to bring the celery and carrot sticks, or the bag of potato chips because–although, yes, they are simple items to bring, requiring little time or effort–there is absolutely no glory festooned on the bringer of either one of those offerings.
Anybody else? We're not the only ones, surely.
Now, you take a warm pie, for example. A fresh loaf of bread. Some really decadent bars. My little brother, the aptly-titled Golden Child of the family, brings something really fancy, like Alaskan salmon—that he caught and smoked himself. (This is the Midwest. It's beef and pork country. Salmon is fancy, folks). It is, quite literally, goosebumps-raising.
But what do we expect? He is the Golden Child, after all. 🙂
You bring one of these exquisite and carefully-prepared dishes to one of our Young family events, and everybody practically throws a party in your honor! And this is totally appropriate, of course. It takes time and effort to make a pie or smoke a big ole' fish, but it's worth it, for the glory *sigh*.
Being a possessor of Young blood in his squirrelly little bod, little Mack has absorbed the glory-angle in making yummy stuff for others. So far this season, he has made–with total success!–fudge for the drama group, caramels for a Thanksgiving dinner, and Snickerdoodles for drama rehearsal and his piano teacher. You know the result, gentle reader.
Glory.
As I nibbled on one of his Snickerdoodles, warm from the oven, I mused on how to make them butter. Ha! I mean, better. Now that was a Freudian slip: I was thinking about the butter, because these cookies are nothing more than a glorious melding of cinnamon, sugar, and butter, basically.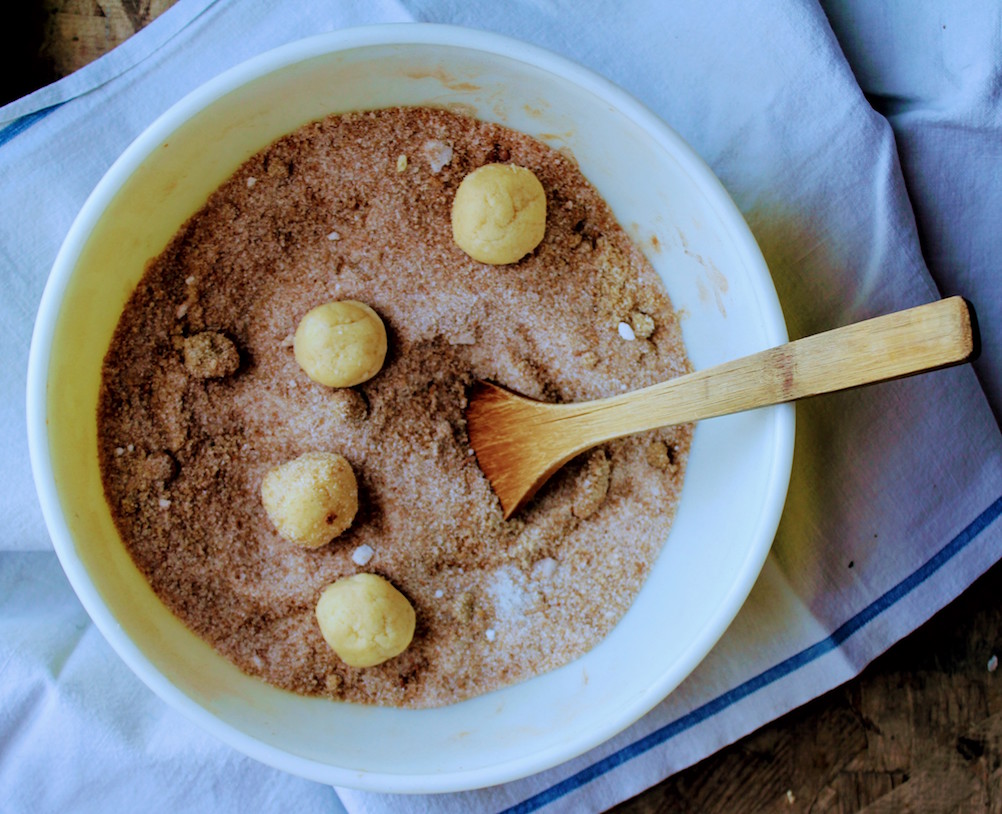 Snickerdoodles don't need improvement. They are just perfect the way they are. This is what I decided, and that is what I was planning to write, until I ate lunch at a friend's house, and he served me (wait for it) Snickerdoodles . . . with the lovely additions of craisins, golden raisins, and colored sugar . . .
. . . They were fabulous.
So . . . I decided that you can do whatever floats your boat, in the matter of Snickerdoodles. They are fabulous in their pure and simpleness, but they also are quite tasty and interesting with additions of nuts, dried fruits, and so forth. Think candied ginger (it's good in anything). Chopped toasted pecans. Chopped dried apricots. Maybe a combination?
Or, this: 🙂
Do you have a little who likes to help make cookies? Make these. If you need something quick to take to the office for a treat, make these. If you love a melt-in-your-mouth cookie with just the taste of butter, sugar, and cinnamon (and who doesn't?) make these. You don't need many ingredients; you probably have everything you need right now in your pantry; it's fun for littles to roll the balls in cinnamon and sugar, and you can't beat the results.
Here are 8 reasons why Snickerdoodles are the perfect cookie. Following them, you will find my favorite Snickerdoodle recipe. And a few tips. And how to add toasted buttered pecans to them.
Why Snickerdoodles are the Perfect Cookie
You only need a few simple ingredients, all of which you likely have* in your home kitchen.
Butter.
You get to make little balls out of the dough, and then roll them in sugar-cinnamon. This is basically playing with your food. Plus, you can eat a little sugary ball from time to time. Icing. On the cake. As it were.
They are wonderful hot out of the oven. They are equally captivating in their cooled state. They are good with coffee. They are great with milk. Wait. I am hearing the copy for a children's book in there.
The name: "Snickerdoodle." It's fun to bandy around. It's super-fun to say when one is on the phone, as in "Yes, hi there, I'm just making Snickerdoodles. . . " Try it. Say it aloud. See? Wasn't that fun? Don't you want to say that to somebody?
They bake to perfection in about

→12 minutes!←

Ergo you can have good hot cookies to eat in about (let's see, maths were not my strong suit in school) forty minutes or less, with the mixing, the rolling, and the baking. Score!
Okay, you may have to go the store for *cream of tartar. But if you don't care about your cookies being soft, you can even skip the cream of tartar! Ta-da!!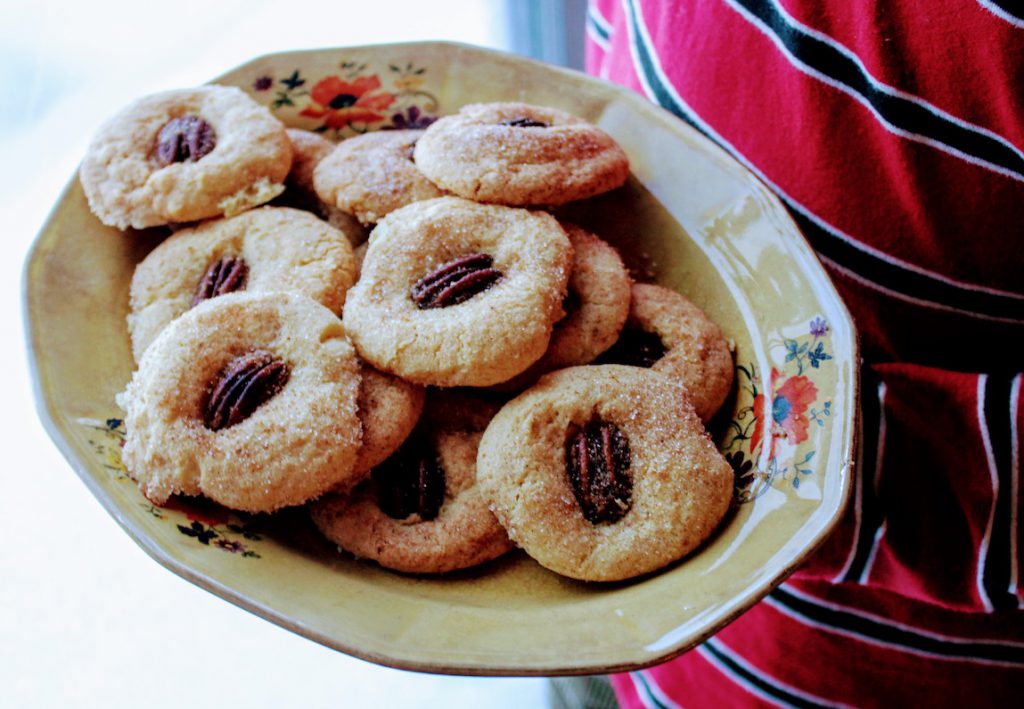 Here we go.
Snickerdoodles, the Perfect Cookie
Recipe Type
:
perfect cookie
Author:
Prep time:
Cook time:
Total time:
Ingredients
3 cups flour
1/2 tsp cream of tartar
1/2 tsp baking soda
1 tsp vanilla
1 cup butter, at room temperature
2 cups sugar, plus more if needed
2 large eggs
2 tablespoons ground cinnamon, plus more if needed
1/2 cup additional sugar
Instructions
Preheat the oven to 400.
Sift together flour, cream of tartar, baking soda; set aside.
In the bowl of an electric mixer fitted with a paddle attachment, combine softened butter and 2 cups sugar. Beat on medium speed until light and fluffy, about 2 minutes. (If your mixer is 35 years old like mine is, and you're afraid at any minute that it will croak, you don't have to beat it this long.)
Scrape down sides of bowl. Add eggs, and beat to combine.
Add dry ingredients, and beat to combine.
At this point, if you have time, chill the dough for an hour (or you can overnight) before scooping it. If you're in a hurry for Snickerdoodles (and who isn't?) you can skip this step. Trust me.
In a small bowl, combine 1/4 cup sugar and the ground cinnamon. Use a small ice-cream scoop or a teaspoon to scoop balls of dough, and roll in cinnamon sugar.
Place about two inches apart on the prepared baking sheets.
Bake until the cookies are set in center and begin to crack (they will not brown), about 10-14 minutes.
Transfer sheets to a wire rack to cool.
I didn't include my addition in the recipe–but here's what I did. I toasted a cup of pecans in my cast iron pan, on medium-low heat, in 1 Tb of butter, for about 5 minutes or until those babies were smelling pretty irresistible, and they were nicely browned. Then I pressed one toasted buttery pecan half on top of each cookie dough ball. (The broken pieces, I ate. Because you can't have broken pieces on the cookies now, can you?)
Thanks for popping in. And happy baking!
*hugs*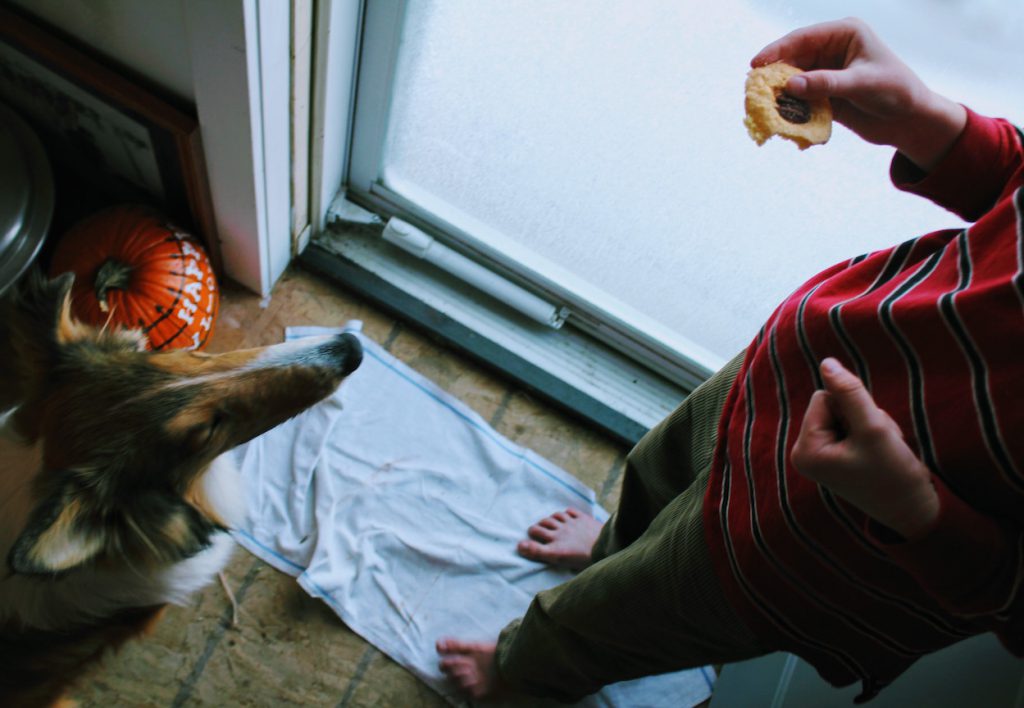 *Okay, yes, Scout did get her cookie. No animals, you might say, were disappointed in the making of these photographs!
Do you have one of these little scoops? They make scooping up the cookie dough so much fun. Maybe you need one!? I love mine.
If you have a minute extry to share this post with somebody you love (or even, just like) you'll be doing me an enormous favor. Thank you!! 🙂
*hugs*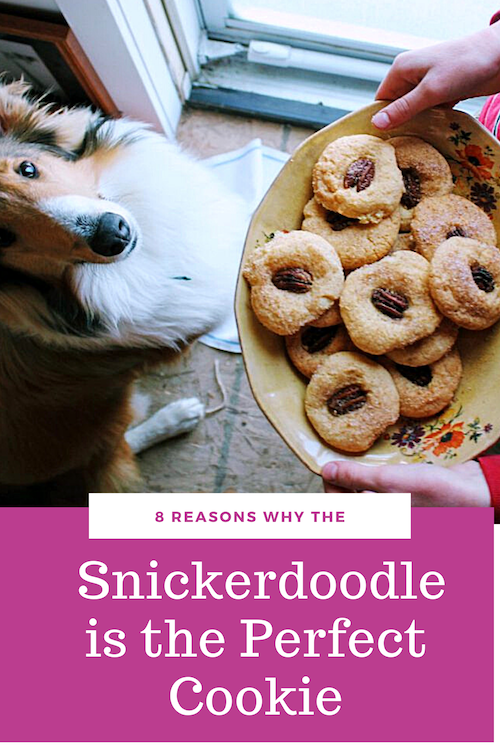 Save
Save
Save
Save
Save
Save
Save
Save
Save
Save
Save