Appliance Despair, Part I: a journal entry, circa kitchen remodel (private!)
Gentle Readers: As you are aware, if you've been following along, we started a vast and messy kitchen remodel at our house several months ago. I've shared with you many things about that remodel, from here where we started with the big tear-out, to here where we put in the Massive Beam, and to this point, where I was on tenterhooks and had my first major FAIL, and then (alas) to the second FAIL.
Basically I've shared all the high points.
Something that I've not even alluded to has been the series of unfortunate events that has surrounded our remodel so far. To make a long story short—but no, I'm not going to make it short—when do I ever??—I'm just going to share the entire saga with you, bit by blessed bit, BUT it's copied out of my journal. So it's private. It contains personal details.
So you might not want to read it.
😉
Journal Entry, July 23, 2015
Dear Journal,
So, my kitchen is a complete disaster.
The guys–that would be longsuffering hubby Bryan, and sweetie-pie contractor Reuben–annihilated my kitchen today. It's gone. My Kitchen is No More. An asteroid just smashed through that wall, and left piles of sheet rock, tile, old wood, cabinets, and sawdust in its wake. Confused children. A weeping hausfrau. Bryan has wanted to take that wall out ever since we moved into this house fourteen years ago, you know. I've resisted. I've thought about it a great deal–after all, when your hubby desires to make your kitchen nicer and bigger for you, aren't you basically a clueless idiot (<——-me) if you don't just let him do it? But the cost concerned me–everybody knows how pricey kitchen remodels are!–and I was pretty sure it was a project that would never be finished, and that would drive Bryan and me to . . . someplace we'd rather not go.
Weeping. Wailing. Gnashing of teeth. Divorce court. But still.

Here we are.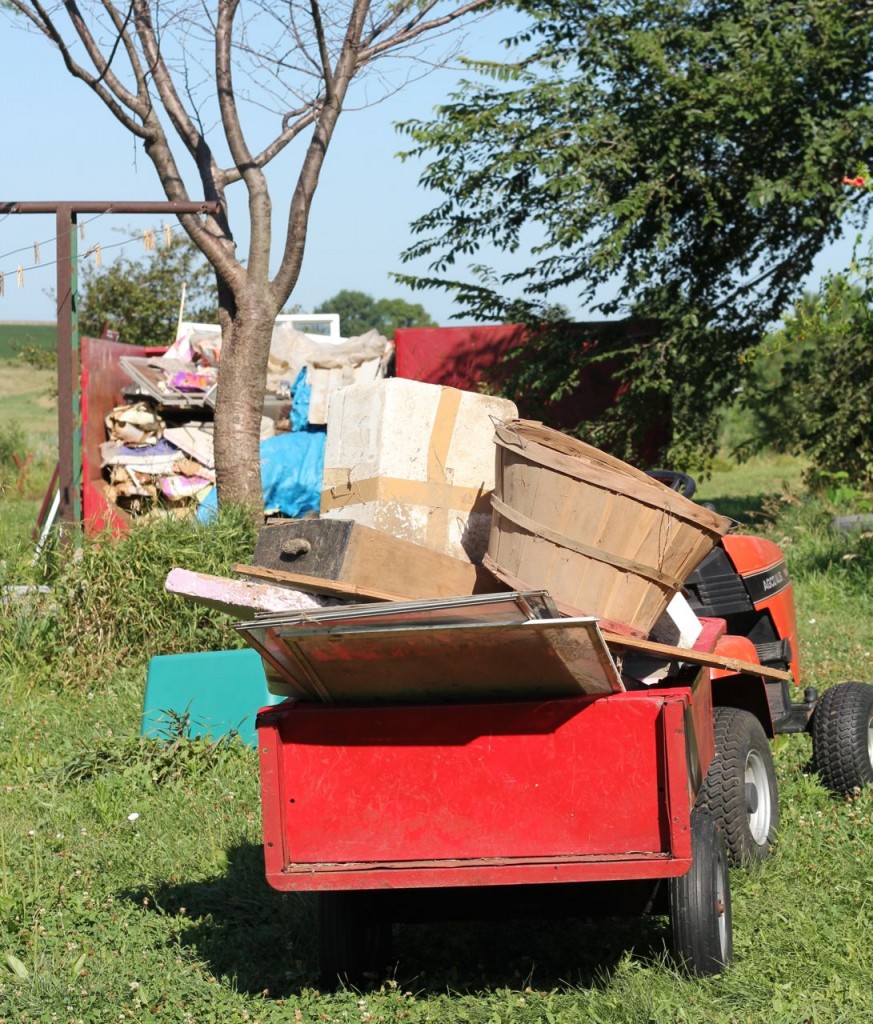 Still. Still here. Months later, surrounded by dust, clutter, dirt, et al. Journal. I don't even want to sweep or vacuum or dust any more, because I know full well that it is all in vain! Once the next morning dawns and the saws and sanders get started up again, everything will just be coated once more.
Not that I would complain. Well . . . not to anybody but you.
Journal! I dare not say a word of complaint, lest I appear ungrateful. That's why I'm sharing this with you, and only you. You are my sole confidante. Journal, I am grateful! But this remodel is totally messing with my heart and mind. I wake up in the night, unable to sleep, and will get up, "thrashing around" as my dear dad would say, walking through the destroyed kitchen, feeling out-of-sorts and unaccountably sad!
Sad!?
This confuses me. How can progress-so-rife-with-possibilities make one sad? How can the work and tireless efforts of others, designed to actually benefit the entire household, trouble me? But you see, my dear Journal, I love to be in control able to putter about in my kitchen, classical music blaring, preparing food for my family, and now that there's no kitchen—I am without my anchor.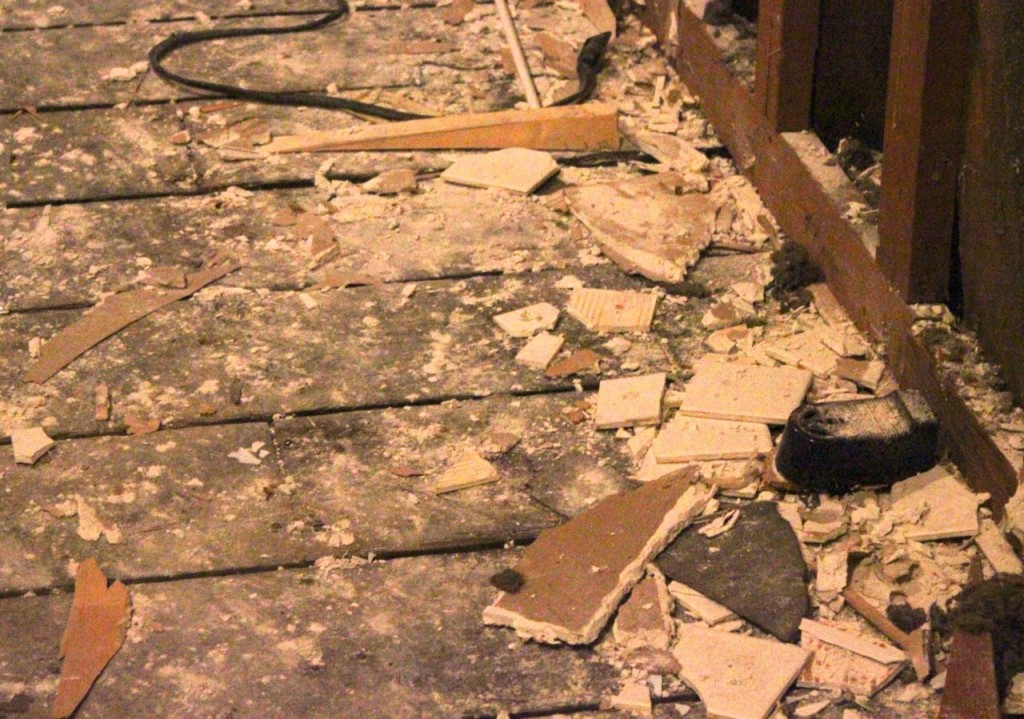 And please believe me when I say that this astonishes me, possibly, as much as it astonishes you.
And Journal—possibly you are thinking feminist ideas about why I would identify so closely with my kitchen, and you can go on thinking that way, as far as I am concerned. I'm old enough now not to feel apologetic about Who I Am. As you know all too well, I am no feminist. I enjoy padding around in my kitchen, barefoot and in my favorite apron, thinking about nothing more complicated at the end of the day than what will go best with sausages and sweet potatoes, what herbs to season the salad dressing with tonight, and anticipating the pleasantness of sitting down with my family to eat and talk and gaze into their sweet faces.
Are you a feminist, dear Journal? I rather think that you are. Everybody seems to be one these days, after all. I realize that I'm hopelessly old-fashioned.
But I think we are basically on the same page, Journal, no pun intended. Feminist or no, we've all got to eat, right? Well, except for you, because you are not a sentient being. You are paper and cardboard and the privileged keeper of all my secrets. But anyway. I don't have to apologize, I know, especially since only you and I will be privy to this convo.
😉 Secrets are good, aren't they?
And (you can quote me on this) eating very well takes only a bit more effort than eating poorly. Honest–honest–honest.
And you know, I love the entire process–from planting seeds, to harvesting, to bringing it into my kitchen (back when I had one) to turning it into something marvelous. And then eating it, of course.
Another thing that may surprise you: despite the fact that there is a pile of unfolded laundry on my bed this very minute, and that there are regularly bits and pieces of life scattered all over the house that I don't bother to put away, I heartily desire to be surrounded by Order and Peace. Yes. I see that look on your face, Journal. I warned you. I know it seems incredible, but it's true.
Rant over. I feel better. That's why I so often turn to you, my quiet confidante, so I don't say something to somebody else that would be better left unsaid. Now, I'll go sweep up some dust for the thirteenth time today, to absolutely no effect, since there will just be more tomorrow.
Because, you know, the guys tore my kitchen out today.
Yours truly,
Amy
p.s. The kitchen is not all that is a disaster. There's a big red dumpster in the back yard, too, full of construction debris. And piles. Lots of piles back there that we gingerly step through. And today my little red tractor, Melville, broke down, enroute to the dumpster. Sadness.
p.p.s. Terrific onion harvest this week. So all is not lost. 🙂 Planning to spend the next 6 months in my garden. Gonna erect a rudimentary shelter so I don't have to go into the kitchen again until it's all finished. 🙁 Between you and me.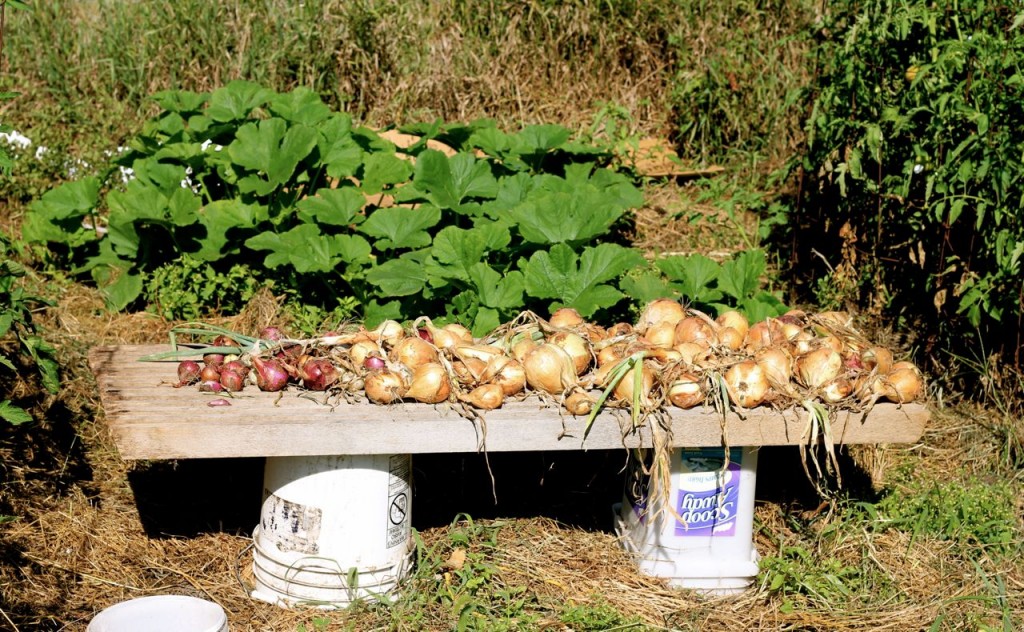 Come back next time! Coming up: I make my escape.