What's the big deal about Virgin Coconut Oil, anyway?
Something funny has happened in the changeable world of healthy fats. Have you noticed? Coconut oil, only a few years ago, was deemed the devil itself in fat form, in that it was clogging the arteries and upping the heart attack risk of every patron unwitting enough and unfortunate enough to go the movies and buy movie theatre popcorn. At the time, coconut oil was the oil of choice for movie theatres to use for popcorn popping. Remember?
It was in the year of 1994, in fact, that the Center for Science in the Public Interest published a study claiming that a typical large movie-theater popcorn (hold the butter) contained as much saturated fat as six (count 'em, six!) Big Macs. "Theater popcorn ought to be the Snow White of snack foods, but it's been turned into Godzilla by being popped in highly saturated coconut oil," Michael Jacobson, the executive director of the Center, a consumer group that focuses on food and nutrition, said at the time. I can still remember the public hand-wringing and the gasps of horror over all this dietary danger! And at the movie theatre, no less!
Well. Times, they are a'changin'.  I've noticed coconut oil is not the pariah it once was. That makes even somebody like me who doggedly tries to ignore popular trends (they do come and go, after all, at a dizzying pace) to sit up and take notice! I see that it is used in recipes now, everywhere; I hear my friends and relatives who keep up with health-related trends talking about it in hushed, reverent tones; and I see it for sale everywhere. When I saw Virgin Coconut Oil at Sam's Club, I finally bought a jar of it, although it was a bit pricey for my tastes. Anyway, what happened to olive oil, the darling of the fat world, up until coconut oil apparently took its place?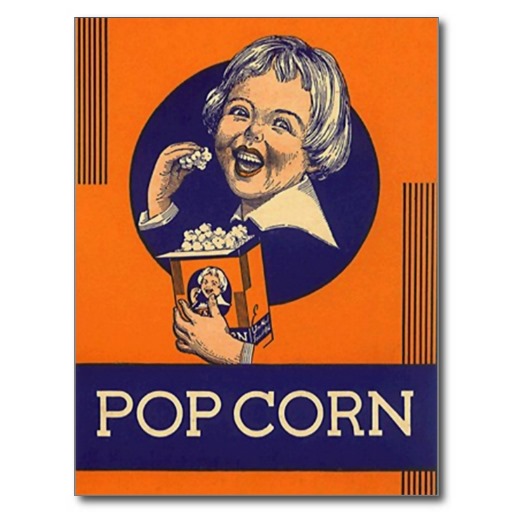 I'm a bit slow on the update (you've probably noticed) where food trends (actually, all trends) are concerned. I joke with my kids (ask them) about the fact that we live under a rock. I don't read the newspaper except only occasionally, and we stay away from the T.V. as much as possible. But I don't mind this state of happy ignorance that I surround myself with. It gives me more time for books. And games like "Life" and "Qwerkle" with the kids. And bike rides to the cemetary.
Sometimes, though, I do poke out my head from underneath our rock and wonder about curious things in the world. Like this, for instance . . . why is coconut oil the darling of the health food world, all of a sudden, or at least for the past few years?
Question: What pulled me out from under the rock and got me to take a healthy interest in (and a healthy curiosity in) coconut oil?
Answer: A good–a really good–cup of coffee, that's what. Yup. You read that right. Actually a friend on Facebook mentioned one morning that she was starting her day with a cup of "bulletproof coffee." My curiosity piqued, I asked her about it, and she generously shared her recipe with me, which included butter (butter??) and coconut oil (oil–in coffee?–okaaaay . . ) and since I had just purchased a jar of Virgin Coconut Oil, I decided to try making my own bulletproof coffee, which I wrote about last week.
I loved it instantly. And because I noticed that I had increased energy and less cravings during the mornings in particular–and this from a cup of coffee, I mean, wow!–I started reading everything I could find about coconut oil. There is a lot of information on the internet about the health benefits of adding coconut oil to your diet. A. LOT.
Honestly, I'm a bit overwhelmed.  But I'll share you a bit of what I've learned, and also some resources in case you want to dig a little deeper, and also a great place to buy your coconut oil, if you're just starting to get interested in adding it to you diet, as well. Sound good? So to start, here are a few really neat things that virgin coconut oil do for your body:
The medium chain fatty acids found in coconut oil boosts the body's metabolism, raises body temperatures, and helps provide greater energy which can lead to weight loss. It can also enhance athletic performance.
Virgin Coconut oil is rich in lauric acid, a nutrient that supports the body's immune system. Lauric acid is also found in human mother's milk. It promotes anti-viral, anti-fungal, and anti-bacterial activities in your body. Because of the lauric acid content, it may reduce fungus, bacteria, and viruses that cause influenza and other illnesses.
Packed with healthy fats, coconut oil is good for the health of your heart and brain.
Organic coconut oil helps to stimulate the activity and proper functioning of the thyroid gland, which provides energy, supports the health of your skin and metabolism, and keeps your moods in balance.
When your metabolic rate increases, your cell regeneration speeds up, too. This means that your body will more quickly replace old cells with newer, healthier cells. You might even look younger. I can dig this.
Organic coconut oil can improve the insulin secretion in your body, thus helping your body to better utilize glucose to balance insulin output, which can help relieve the symptoms and reduce the health risks associated with diabetes. This is awesome.
Organic coconut oil may help protect your body from cell-damaging free radicals, (the rascals!)thus slowing down the negative effects of aging. (What–there are positive effects of aging, please tell me there are!!)
This is all pretty cool, isn't it, but it isn't all. Coconut oil is also used for much more than just food. A friend of mine sent me recipes for toothpaste, deodorant, and a sugar-oil body scrub, which she gave me permission to share with you (thanks, Maria!). Aren't you lucky?
Maria's Luxurious Coconut Body Scrub: Mix 1/2 cup sugar and 1/2 cup Virgin Coconut Oil thoroughly. Scrub into the skin after you turn off your shower, then rinse off, and step out with silky skin! Voila!
All in all, I think coconut oil is definitely worth a look (or two) and at the very least, a trial period in your kitchen. If you want to do some more reading, Wellness Mama, a favorite blog of mine, published 101 uses for coconut oil, which are fun and fascinating, too!
What about buying it? I like to buy it from this company, which supports small family farms in the Philippines. It's a bit pricey, but they have amazing sales from time to time, and that's a good time to stock up!
Get a free book! Have you ever tried Virgin Coconut Oil before? If not, here's a great incentive to try it now. If you order through this link you can get a free copy of the Virgin Coconut Oil Book, which explains the process of making the virgin coconut oil, and is also full of recipes and hints for how to use it.
We are learning how to use Virgin Coconut Oil in our own kitchen, and Amalia recently made some Coconut Cupcakes with White Chocolate Cream Cheese Frosting*, using Virgin Coconut Oil and they are to die for, they're so delicious!
Check back with me in a few days for that recipe!
If you click on this little bucket it'll take you to the site: try it! It's fun!
Thanks again for reading, Gentle Reader! *Oh, by the way, the picture of the coconut cupcakes above? Not as random as you might suspect! I've shared the recipe here–they are the best coconut cupcakes ever made–and they're made with Virgin Coconut Oil! Yowza!
Hop on over to the Barn Hop at the Prairie Homestead if you'd like to have some fun and learn some cool new things like this. I'm goin' over there now!