Giveaway from Bossy's Feltworks and me!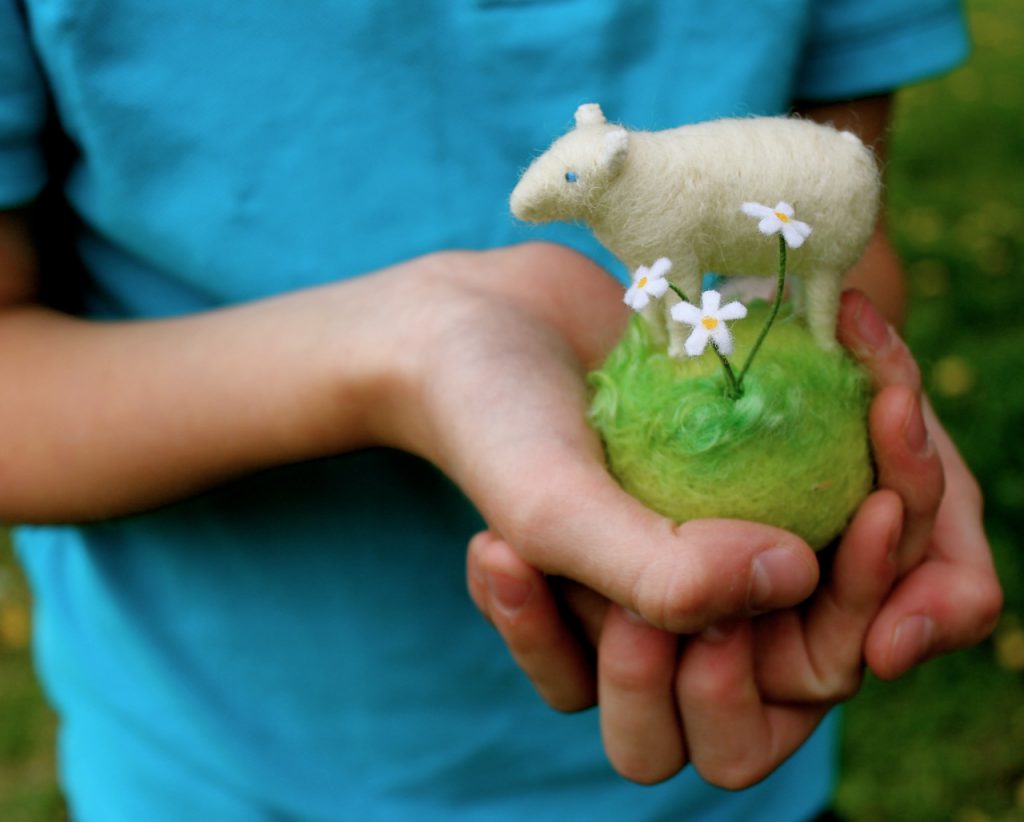 Have you ever seen something so sweet and so cute and so adorable that you just had to share it with everybody, lest you burst? That's how I felt when I found the wonderful Etsy shop, Bossy's Feltworks, a year or so ago. There are plenty of nifty shops and really impressive handmade things on Etsy, but something about these cute little felted animals and vegetables and whatnot really captured my heart, not to mention made me smile. 🙂
The three ladies–Kari, Amy, and Mandy–who make these little creatures live on Orcas Island, Washington, and even raise sheep for the wool that they use.
From their Etsy site:
Bossy's Feltworks is three friends/moms/islanders who have felted together for over eight years. When we started our business, we were looking to enmesh work life, camaraderie, and a posse of small children. Working at the kitchen table, our "Bossy Days" were filled with wool, tea, snacks, and negotiations. Now, that posse of toddlers are in elementary and middle school, and our menagerie of animals has grown to include horses and goats amidst the sheep, dogs and various assortment of fowl. Luckily, we never entertained the notion that life would get any less busy as our children grew!
Take a look at all manners of cute that they come up with, in their Etsy shop. These bitty creations would make perfect gifts for Mother's Day, or for a special person in your life, or for (might I suggest?) yourself!
I have two cool things to share with today:
First, the ladies at Bossy's Feltworks have condescended (cough) to be an affiliate of my blog, so any time you click on the cute Etsy link in the sidebar and do some shopping in their shop (or any shop), I'll get a commission (of course your price will be the same, no matter how you click over there) which I'll plow back into my blogging. Cool, eh? That's a little perk I'll receive from sharing them with you. 🙂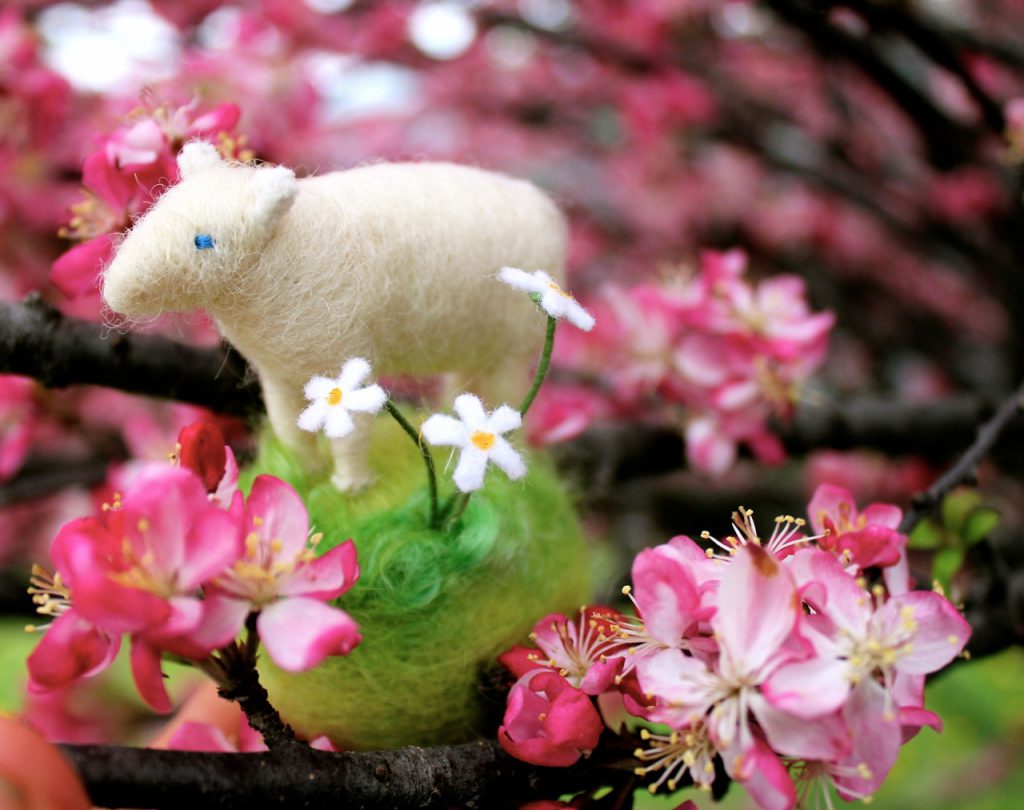 But it gets even better for you today, Gentle Reader, because I'm having a giveaway of one of my favorite items in the shop, the cute little sheep in a meadow that Bossy's has sent to me. It's so adorable, isn't it?
Here ya go . . . enter today! And enter often! There are a couple of options that allow you to enter every day, which will really increase your odds of winning this little cutie-patootey.
Good luck! Bonne chance! And Cheers!
Thanks for popping in, Gentle Reader. I love ya, I do!
*hugs*